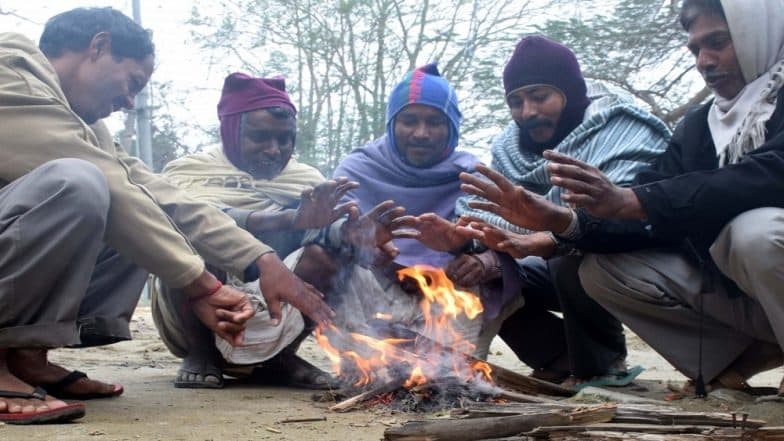 Mumbai, February 10: Mumbaikars continued to feel the chill in the air as cold wave conditions persisted across the city even on Sunday. The chilly weather conditions over Maharashtra have sent citizens in a tizzy as the night temperatures have been witnessing a sharp dip. According to the weather department, people in Maharashtra will have to brace for such cold waves for the next couple of days. Reports inform the cold winds across the city made the mercury dip down to 11 degrees Celsius on Saturday morning. This was Mumbai's coldest morning of this winter and the lowest February temperature in Mumbai since 2012. Delhi vs Mumbai Winter 2018–19: Delhi Laughs at Mumbai's 'Not-So-Cold' Weather but Mumbaikars Do Not Agree.
Reports inform that Mumbai was cooler than Mahabaleshwar this February. On Saturday, the temperature in Mumbai oscillated between 11 and 16 degrees Celsius. The Santacruz observatory on Saturday recorded 11 degrees Celsius, which is seven degrees below normal for February. Before this, the lowest temperature for the season was recorded on 27th December 2018 at 12.4 degrees Celsius. Mumbai Winters: City Experienced Coldest Day on February 8, Temperature Likely to Dip Further Over Next Two Days.
On Sunday, Pune recorded the coldest day of this season, with mercury dropping to nearly 5 degrees Celsius, which is 6 degrees below normal. Meanwhile, Nashik was the coldest in the state recording a minimum temperature of 4 degrees Celsius. Meanwhile, other areas like Kolhapur, Ahmednagar, Satara, Raigad, Chandrapur and Aurangabad districts have also witnessed a drop in temperature.
According to a report by HT, the temperature near the Sanjay Gandhi National Park on Saturday was the coldest at 10 degrees Celsius, Panvel in the Mumbai Metropolitan Region recorded 8.8 degrees Celsius. Meanwhile, Ghatkopar was the warmest at 16.2 degrees Celsius on Saturday.