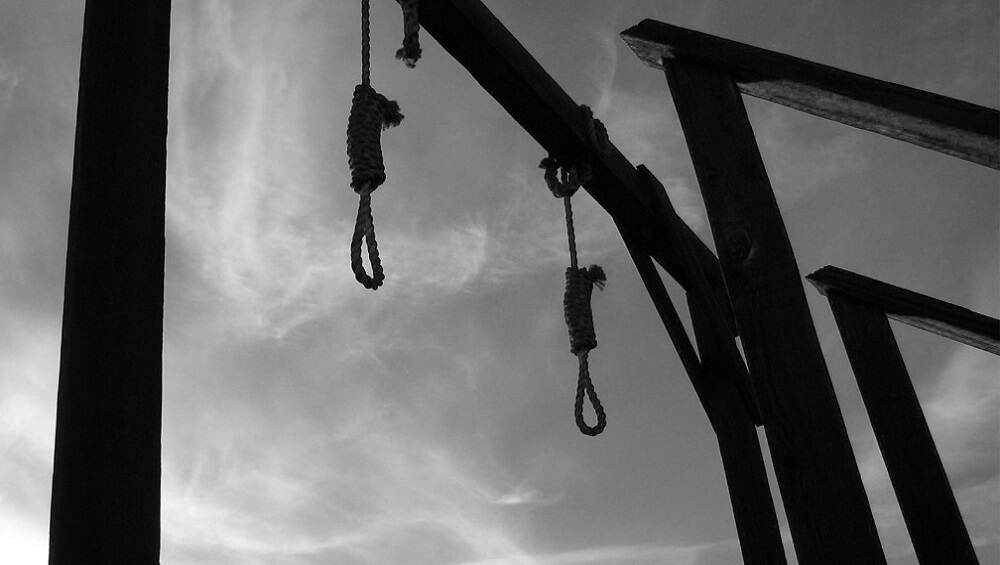 New Delhi, December 13: The Tihar jail authorities will be hanging all the four convicts in the Nirbhaya gang rape and murder case at the same time. In the history of the jail, it is for the first time that four persons will be hanged simultaneously from the same gallows. According to a Times of India report, a new technique is being tested to allow four nooses to be fitted on to the existing gallows. Nirbhaya Rape And Murder Convicts Likely to be Hanged on December 16, Preparations Underway In Delhi's Tihar Jail: Reports.
According to sources quoted in the report, it is mandatory to execute all the four convicts at the same time. The execution has to be called off, in case any convict falls sick or unconscious due to anxiety. Trial runs are also being conducted to check if the frame can hold the weight of the convicts for at least three hours before they are declared dead. Manila ropes have been procured for the hanging of the convicts. These ropes are soft and yet strong and they ensure that the victim suffers a less painful death. On the other hand, earlier, Buxar ropes were used for the execution.
The convicts have been kept in jail number 3 of Tihar jail, where they have been kept in separate cells. They have been allowed to meet their families at least once in the last fourteen days.
In 2012, six people were convicted for raping and murdering the young paramedical student in a moving bus on December 16, 2012. She was on her way back home when the incident happened and later succumbed to her injuries. Reportedly, six people were convicted in the case, one was a minor, who was sent to a rehabilitation centre, and another, Ram Singh, committed suicide in the Tihar Jail.