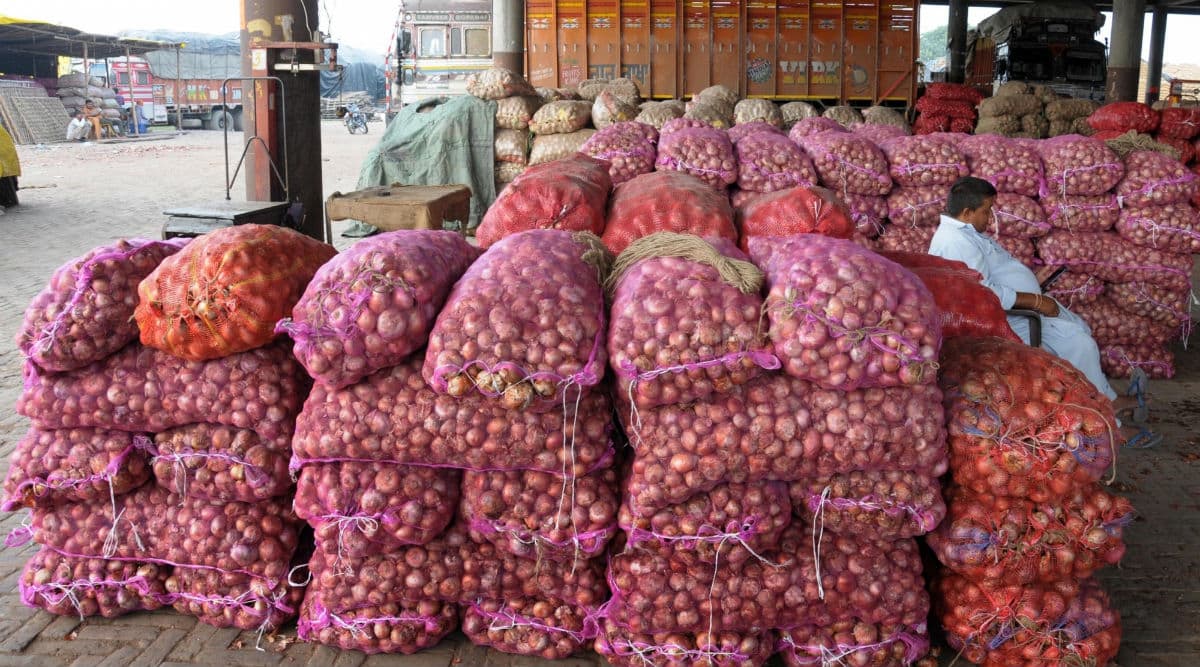 New Delhi, September 29: In view of the shooting onion prices, the government on Sunday banned the export of onions with immediate effect. The Ministry of Commerce and Industry released a statement about the suspension of onion export from the country. "Export policy of Onion is amended from free to prohibited till further orders. Hence, the export of all varieties of onions is prohibited with immediate effect," the ministry said in a statement. Congress Hits Out at Centre Over High Retail Prices of Onion.
The exorbitant prices of onions are bringing tears to the eyes of Indians across the country. Earlier this week, the Centre asked all states and union territories to send their requirements to the Union Consumer Affairs Ministry if they are facing any shortages. "The demand for any quantity will be fulfilled immediately," Consumer Affairs Minister Ram Vilas Paswan tweeted. It had also asked the states to utilise a stock of 35,000 ton available with the Centre for direct retailing.
There has been a steady rise in onion prices at Lasalgaon Agricultural Produced Market Committee (AMPC), the country's largest wholesale market. The average wholesale onion price at Lasalgaon APMC jumped to Rs 1,000 per quintal this week, touching a four-year high. The previous highest average wholesale price was recorded in September 2015 when it went up to Rs 4300 per quintal. The all-time high average wholesale price of onion was Rs 5,700 per quintal on August 22, 2015.
The increase in average wholesale rates is the result of a shortage of onions in areas in the south Indian states where they are grown. Therefore, demand is high in south Indian states, which has led to a shortage of bulbs in north India. Besides, the Kharif crop hasn't reached the market yet.