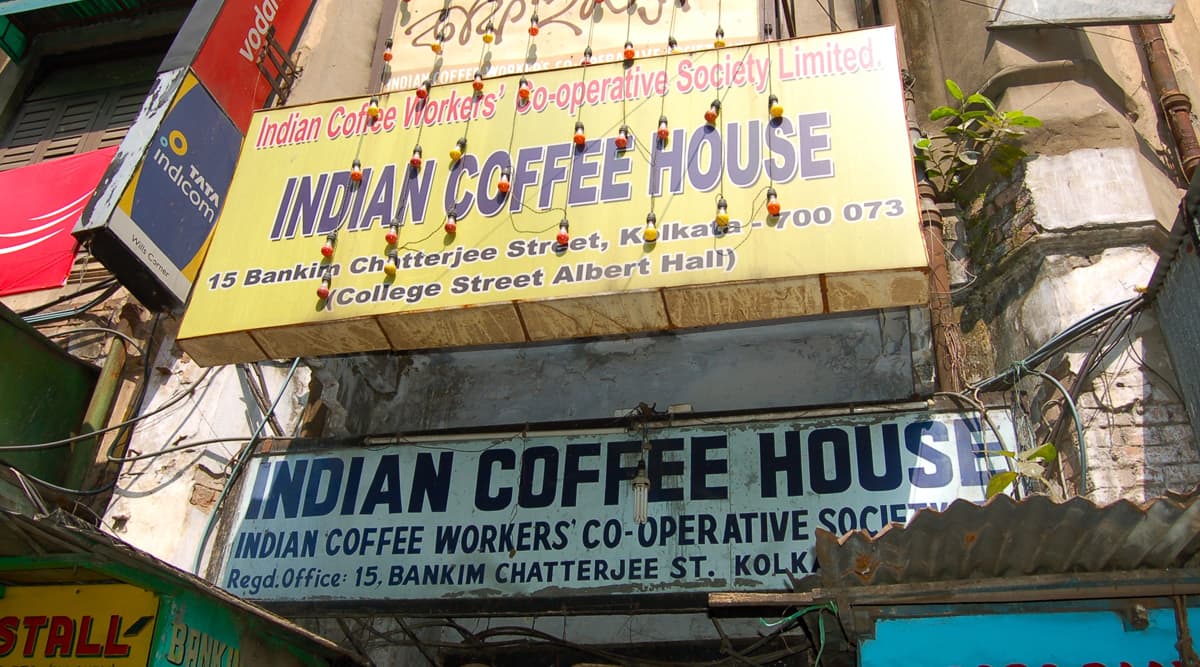 Kolkata, December 12: The rising onion prices in India has not only impacted the Indian kitchen but also led the iconic Indian Coffee House (ICH) to put an end to its famous Onion pakodas. The Indian Coffee House said that it is impossible to sell the pakodas at the current price as they sell it for Rs 26 per plate. The famous eatery spot also added that the pakodas are as much a part of its tradition as the coffee and that not being able to serve it to the customers is also a setback for them. Kolkata Onion Prices: Rates Dip From Rs 160/Kg to Rs 120/Kg in a Day After CM Mamata Banerjee's Tough Talk With Retailers.
And the famous pakodas are not the only casualties due to the skyrocketing onion prices. The ICH has also had to take dishes like Chicken and Mutton Afghani off menu as they require heavy onion garnishing. Maharashtra: Two Men Arrested for Stealing Onions Worth Rs 21,160 From Shops in Dongri Area of Mumbai; Watch Video
ICH secretary Tapan Kumar Pahari was quoted saying by The Times of India that the Coffee House is  trying to replace the onion pakoda with Aloo (potato) pakoda. Pahari said that it is a temporary provision. He added that it is an experiment to placate the customers. The Indian Coffee House loyalists are also disappointed about not seeing their favourite onion pakoda on the menu and say that they miss the item.
Chief Minister Mamata Banerjee conducted a sudden inspection of onions at Jadubabu's Bazar on Tuesday, after which the price of the staple kitchen ingredient dropped significantly. According to reports, the price which hovered around Rs 150-160 per kg in the last few days, saw the price drop to Rs 120-130 per kg after Banerjee's visit.
On Monday, CM warned against hoarding and asked the retailers to bring down the rates below Rs 100 at any cost. The wholesale onion prices in the city also dipped significantly. The premium category which was being sold at Rs 3,200 per bag dipped to Rs 1,000 in just four days.
According to a PTI report, the onion prices will dip to Rs 100 by next week in the city as supplies of the staple have started improving in the wholesale markets. The state government has been selling onions at Rs 59 a kg through 935 fair price shops in the city and Sufal Bangla stores, in which each family can get a maximum of one kg of onions on producing their ration cards.