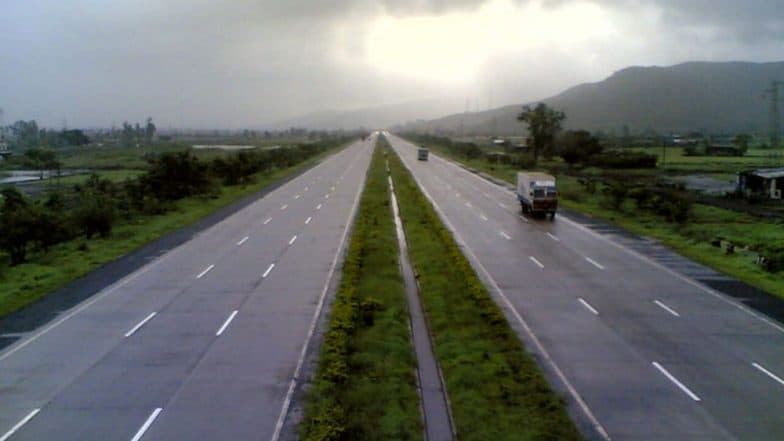 Pune, October 9: The Pune corridor of the Pune-Mumbai expressway will remain closed for two hours on Wednesday from (12 pm to 2 pm) as announced by the State Highway Safety Patrol (HSP). According to a Times of India report, the closure of the road will be done because Maharashtra State Road Development Corporation (MSRDC) will be installing a messaging board on the overhead gantry of the corridor.
As a result of the closure, vehicles coming from Mumbai via expressway will be diverted from Kusgaon toll plaza to the Pune-Mumbai Highway. The Inspector of HSP has urged motorist not to take the expressway during the closure time and to plan their travel accordingly in order to avoid inconvenience. Mumbai-Pune Expressway to Increase Speed Limit: 120 Kmph Coming to Popular Route As Union Minister Nitin Gadkari Approves Proposal.
On Wednesday during the closure period, all heavy vehicles will be stopped at Khalapur and Kusgaon toll plazas. On September 26 as well, owing to repair and construction work undertaken by the MSRDC.
In another incident, in the wee hours of Tuesday, a moving truck caught fire on the e-way. The incident took place on Tuesday around 2 am, around 43 km away from Khopoli police station jurisdiction.