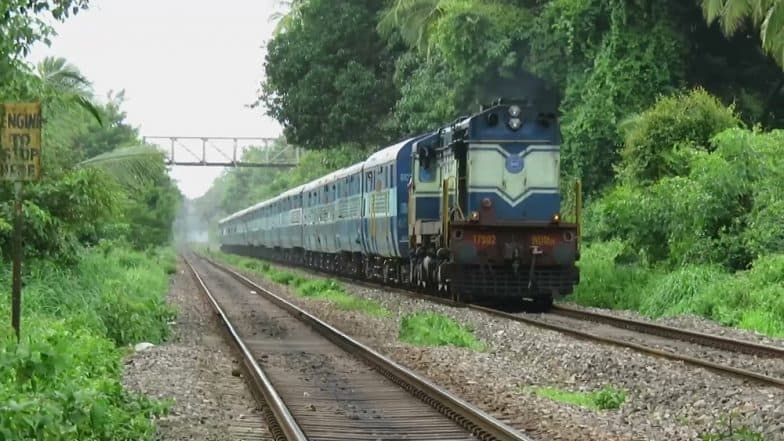 Rameswaram, September 23: Southern Railway is all set to revive direct train link between Rameswaram and Palakkad a decade after its discontinuation. However, due to tracks constraints, the new train will operate till Coimbatore, The News Indian Express reported. The Southern Railway has sent a proposal to the Railway Board to make this possible. Indian Railways Plans to Run Delhi-Mumbai, Delhi-Howrah Trains at 160 kmph.
Suspended in 2008 to facilitate gauge conversion of the railway line from metre to broad gauge, Rameswaram-Palakkad passenger train connected Palakkad with popular pilgrimage cities like Rameswaram and Palani, The New Indian Express reported. The train originated from Palakkad or Palghat via Pollachi, Palani, Dindigul, Madurai and Manamadurai to finally reach Rameswaram.
Services have been resuming in the line bit-by-bit since 2015. Currently, Madurai-Trivandrum Amrita Express and Palakkad –Tiruchendur are the only trains operated in this section. Give It Up: Indian Railways to Urge Passengers to Voluntarily Sacrifice Subsidy on Train Tickets.
The lack of connectivity between Madurai and Coimbatore has caught attentions after the MPs demanded trains between the two cities. According to the proposal, the trains will run from Rameswaram and Coimbatore at 10:30 pm and reach their destinations on next day at 8:00 am.