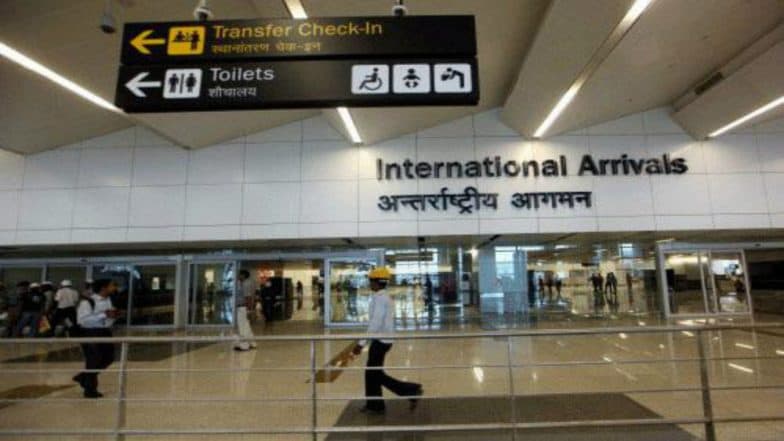 New Delhi, September 2: Budget airlines IndiGo and SpiceJet are set to shift operations from Terminal T2 of the Indira Gandhi International Airport (IGI) in Delhi to Terminal T3 of the airport this week. According to a tweet by ANI, IndiGo will shift a portion of its operations while SpiceJet will shift all of its domestic flights, operating from Terminal 2 to Terminal 3. IGI Airport Plans Expansion, Likely to See 1500 Flights Per Day by May 2019.
The shift in the terminals will come into effect from September 5. Reports inform that the operations of SpiceJet and IndiGo at Terminal 1 will continue as before, the GMR - led Delhi International Airport Ltd (DIAL) said. According to a report by Zee News, the SpiceJet flights - SG 8000 to SG 8999 and IndiGo flights - 6E 5000 to 6E 5999 – would operate out of T3 while IndiGo flights - 6E 2000 to 6E 2999 – will operate from T2. Delhi IGI Airport Owes CISF Rs 778 Crore For Security, Airports Under AAI Have Outstanding Bills of Rs 90 Crore. 
Currently, a total of 184 flights operate from Terminal 3 of the IGI. The DIAL informed that after the shift in terminals, the number of flights at T3 will go up to 240, which include 24 IndiGo and 32 SpiceJet flights.
Passengers are likely to face inconvenience after the change comes into effect on September 5. Reports inform that DIAL will update about the changes of flight movement on its website. Meanwhile, both the airlines- IndiGo and SpiceJet will keep their passengers informed through SMS, telephonic calls and e-mails.