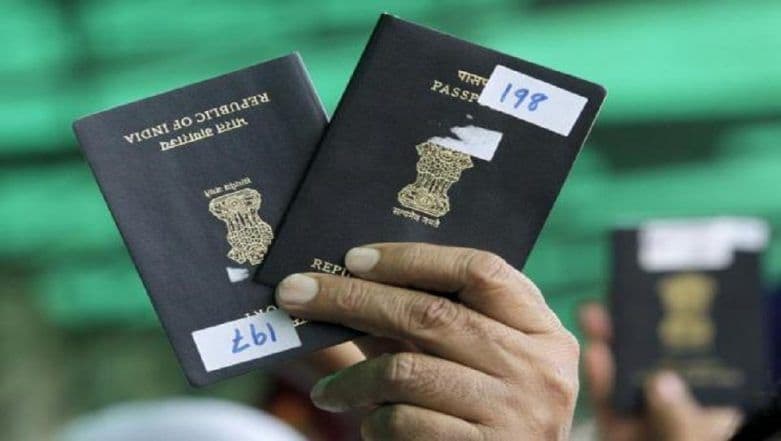 New Delhi, May 14: Two women born in Pakistan's Karachi were finally granted Indian citizenship on March 23, 2019. The women, Nida and Mahrukh Naseem got the certificate of Indian citizenship after a struggle of 24 years. Both the sisters on Tuesday thanked Prime Minister Narendra Modi for granting them the citizenship of the country. Nida and Mahrukh's father is an Indian citizen, while their mother was a Pakistani citizen. Both got married in 1989. Mahrukh was born in 1991 and Nida was born in 1995.
According to a report published in India today, women's mother was granted Indian citizenship in 2007. Various applications were sent to the government for 24 years, but no action was taken. Their father Naseem Akhtar finally appealed in 'mini PMO' opened by PM Modi in Varanasi after the 2014 Lok Sabha Elections. Over 40 Pakistani Nationals Granted Indian Citizenship in Pune.
Earlier, both women faced a lot of problems due to their nationality. Mahrukh told a media channel that PM Modi won from Varanasi and he heard our matter really well and did not ask us to come another time but took instant action.
Meanwhile, in March this year, the Union Ministry of Home Affairs told the Bombay High Court that it will grant citizenship to Asif Karadia, a 54-year-old-man who is residing in India for the last 50 years. Last year, Mumbai collector administered an oath of allegiance to Karadia. His father, Abbas Karadia, is an Indian citizen. His mother had a Pakistani Passport during the time of the marriage of his parents. They both got married in 1962 in Gujarat.