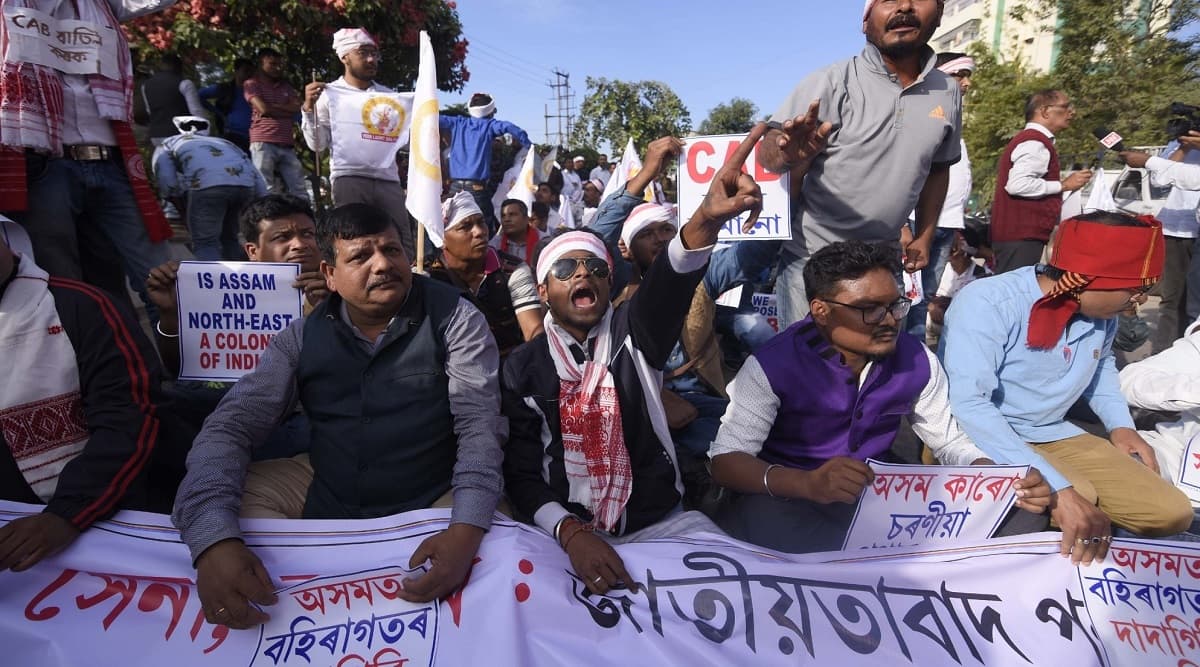 Guwahati, December 12: One of the major Bharatiya Janata Party ally in the North-East, Asom Gana Parishad or AGP, which initially supported the Citizenship Amendment Act, has changed its stance. After a meeting with senior party leaders, Asom Gana Parishad has decided to approach the Supreme Court against the controversial law. Assam Unrest: Internet Ban Extended Across State Till December 16 as Tensions Prevail Over Citizenship Amendment Bill.
The party had extended its support to the new citizenship law but after conflicts within the party, AGP has decided to move the top court. The party leaders have also planned to meet Prime Minister Narendra Modi and union minister Amit Shah. CAB Passage Jolts Northeast: Why Assam and Neighbouring States Are Up in Protest Against Citizenship Amendment Bill.

What is your reaction to Karenjit Kaur: The Untold Story of Sunny Leone?
On Thursday, protestors attacked the headquarters of Asom Gana Parishad in Guwahati. The demonstrators went inside the building and damaged the property. Several vehicles parked outside the building was also vandalised.
Many northeast BJP leaders have also resigned from the party in protest against the new Citizenship Act. Ravi Sharma, Jagdish Bhuyan, Jatin Bora have resigned from the party.
The new Citizenship law seeks to grant Indian citizenship to Hindus, Sikhs, Buddhists, Jains, Parsis and Christians who have faced persecution in three Islamic countries- Pakistan, Afghanistan and Bangladesh- and entered India on or before December 31, 2014.