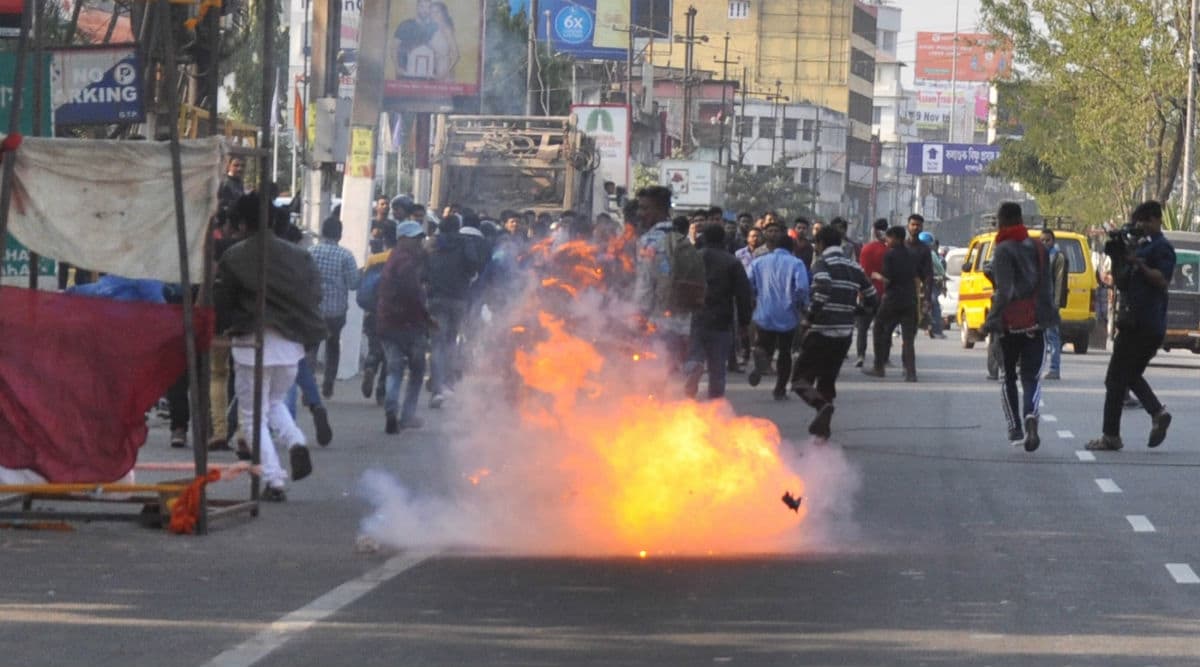 Guwahati, December 14: Internet services, snapped across Assam to curtail the anti-CAB protests, has been extended till December 16. The extension of internet ban is necessitated to prevent the large-scale mobilisation of protesters, said top government officials. The administration is hopeful of significantly restorting the law and order situation over the next 48 hours, which would allow the resumption of net services. Citizenship Act Protests: Indian Army Issues Advisory Against Social Media Posts Spreading 'Fake News' on Northeast Unrest.
Internet services were first restricted on Wednesday in some parts of Assam which had emerged as the breeding ground for the ongoing agitation against the Citizenship Amendment Bill (CAB). The connections were officially snapped across 10 districts on Thursday, after the passage of CAB in Rajya Sabha evoked a violent reaction from the demonstrators.
In state capital Guwahati, which emerged as the second major spot of the unrest after Dibrugarh and Bongaigaon, broadband connections have also been snapped. The measures, said the Sarbananda Sonowal government, is aimed at restoring normalcy and preventing violence in the state.
Update by PTI
Suspension of internet services across Assam extended to December 16: Officials

— Press Trust of India (@PTI_News) December 14, 2019
Three people have been killed so far in the violence reported after the passage of CAB in Indian parliament. Thousands of Assamese, belonging to the indigenous population, have hit the streets to protest against the law. Once implemented, the indigenous population would turn into a minority as the non-Muslim outsiders from Bangladesh would be brought at par with them.
Notably, the CAB proposes to grant citizenship to Hindu, Sikh, Christian, Jain, Buddhist and Parsi refugees who entered India from Afghanistan, Pakistan or Bangladesh on or before December 31, 2014. The powerful All Assam Students' Union (AAUS) has called it a violation of the 1985 Assam Accord -- when the then Rajiv Gandhi government had promised to all Bangladeshi infiltrators who entered the state after the 1971 liberation war broke out. The promise was never to oust only Muslim infiltrators and retain the rest, said the statement issued by AASU earlier this week.