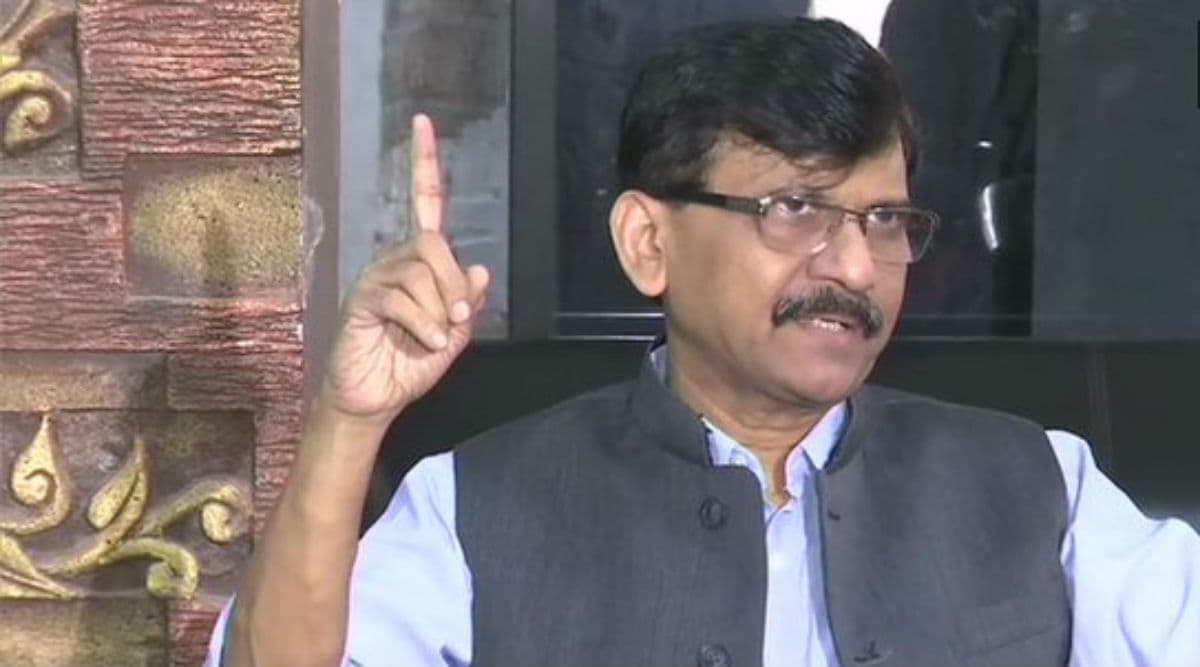 Belgaum, January 19: Shiv Sena MP Sanjay Raut on Sunday asked Karnataka Chief Minister BS Yediyurappa to refrain from indulging in a language dispute over the Belgaum border row. Sanjay Raut on Saturday crossed the border from Maharashtra to enter Karnataka's Belgaum which is the subject of a bitter dispute between the two neighbouring states as the district has a majority of Marathi-speaking population. Belgaum Border Dispute: Effigies of BS Yediyurappa, Uddhav Thackeray Burnt in Kolhapur and Belagavi.
"Lakhs of Marathi people live here (Belgaum). They will follow their language and culture. I would like to appeal to Karnataka CM that set aside the border dispute, but don't get into language dispute. I will also speak to CM Uddhav Thackeray that both CMs should discuss urgent remedies in this matter," Raut told news agency ANI. He added that the Shiv Sena will accept the Supreme Court's ruling in connection with the border dispute. Savarkar Critics Should Stay at Andaman Jail, Then They Will Realise His Sacrifice: Sanjay Raut.
Raut also sought Union Home Minister Amit Shah's intervention. "If Home Ministry can resolve the Kashmir issue and abrogate Article 370, then I think this border issue (Belgaum) can be resolved too if Amit Shah wants. The matter comes under the Home Ministry. There is a strong Home Minister who abrogated Article 370...It's a long-pending issue. He should pay attention to this too," the Rajya Sabha MP said.
Pro-Kannada outfits protested against Raut's visit to Belgaum where he arrived to attend an event. Soon after he landed on Saturday, the Karnataka police escorted him to the Marriot hotel under tight police security. Raut's visit comes a day after Maharashtra Minister of State for Health Rajendra P. Yadravkar was on Friday prevented by the police from addressing a meeting of Maharashtra Ekikaran Samiti (MES).
Yadravkar, MLA from Shirol in Kolhapur, had gone to Belgaum to pay tribute to the martyrs of the movement for the merger of Marathi speaking villages in Karnataka into Maharashtra. He was allegedly manhandled and stopped from speaking at the martyr's day event. A gathering is organised every year on this day to honour those who died during the first 'Samyukta Maharashtra Andolan' on January 17, 1956.