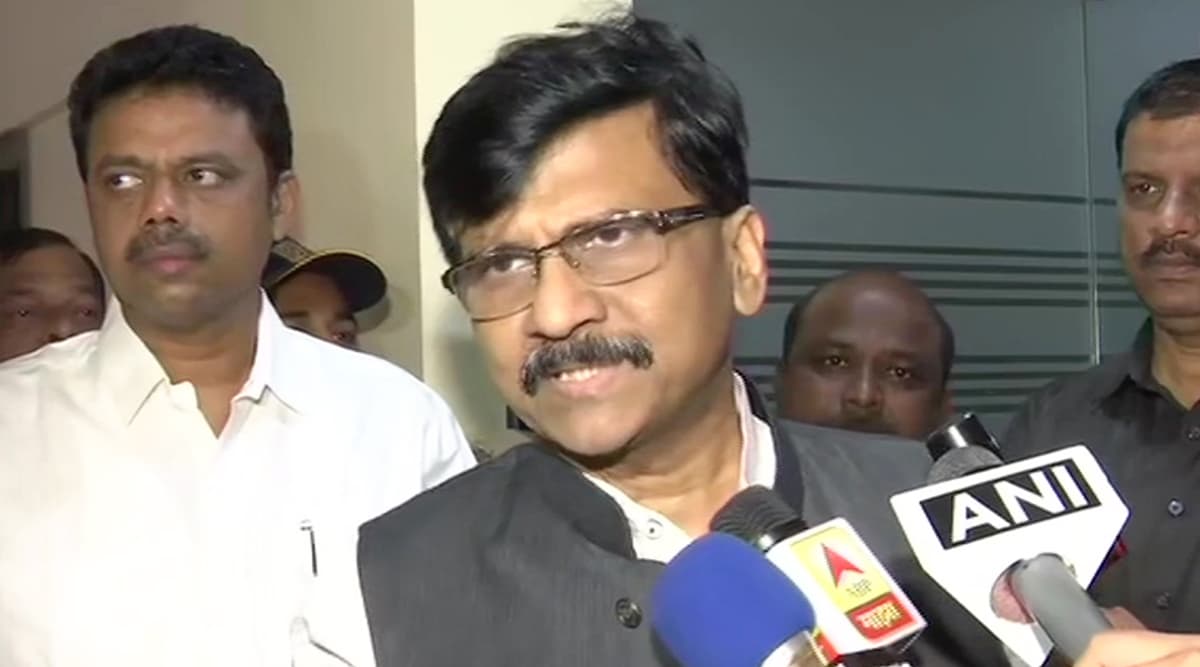 Mumbai, January 18: There are no signs of an end to the political controversy involving Vinayak Savarkar in Maharashtra. On Saturday, Shiv Sena leader Sanjay Raut said that people who criticise 'Veer' Savarkar should stay at the Andaman jail to know about his 'sacrifice' for the country. Sanjay Raut was reacting to the opposition by the Congress, an ally of the Shiv Sena in the Maharashtra government, over demands for Bharat Ratna for Savarkar. 'Shiv Sena's Stance on Savarkar Same as Before', Says Uddhav Thackeray Amid Row Over Rahul Gandhi's Remark.
"Anyone who has a problem with Savarkar getting Bharat Ratna should go and spend two nights at the Cellular Jail where Savarkar was lodged for 14 years," Raut was quoted as saying by multiple media houses. "It is the primary duty of the Centre to decide who should be awarded Bharat Ratna. We are against anyone who thinks that Savarkar should not be recognised for his work," the Shiv Sena leader added. BJP MLAs Arrive Wearing 'I Am Savarkar Too' Caps to Protest Against Rahul Gandhi in Maharashtra Assembly.
Earlier this week, booklets brought out by the Congress Seva Dal has allegedly made certain derogatory remarks pertaining to Savarkar and Nathuram Godse, the assassin of Mahatma Gandhi. The booklet also claimed that Savarkar and Godse were in a physical relationship. The remarks further strained the Congress-Shiv Sena ties. This was the second incident in a month that brought the two allies at loggerheads.
Raut had then said: "Veer Savarkar was a great man and will remain great. But a section keeps talking against him. This shows the dirt in their minds." In December last year, at the Bharat Bachao rally, Congress lawmaker Rahul Gandhi sought to deride Savarkar by saying: "I am not Rahul Savarkar, and I will not apologise for speaking the truth." His remarks triggered a political row and drew criticism from the Shiv Sena.
"We respect Nehru and Mahatma Gandhi. Veer Savarkar is not just Maharashtra's but the entire country's idol, who sacrificed his life for the country's freedom. Hence, he (Veer Savarkar) should not be insulted in any manner, and there can be no compromise on this," Raut shot back.