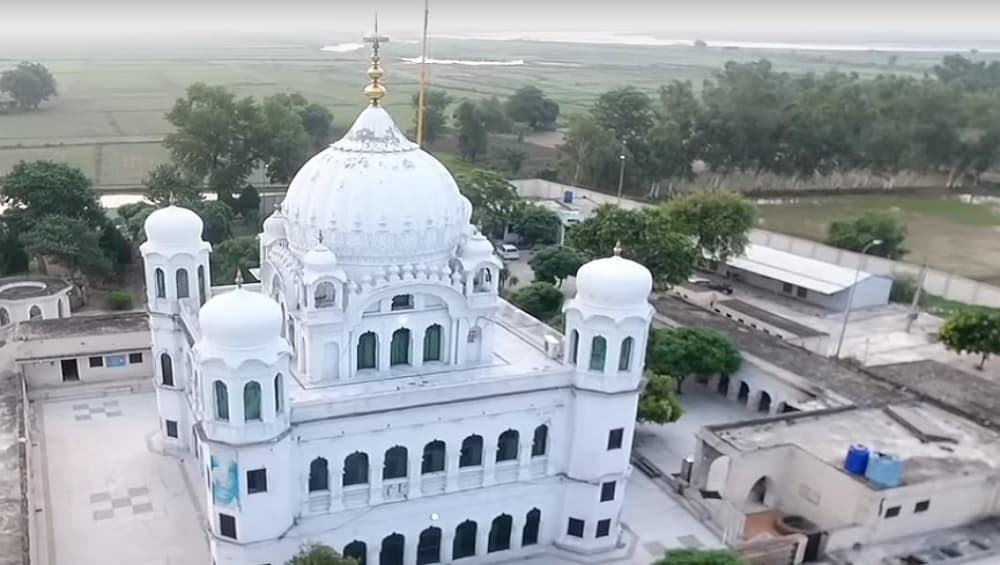 New Delhi/Islamabad, October 23: Pakistan and India are all set to open the gates for Kartarpur Corridor on Thursday, and it is expected that both the parties would sign the draft agreement at "zero point" on the border near the Dera Baba Nanak. Among the main thing that is attracting the attention of the world media is whether the ruling dispensations of the neighbouring countries would ink pact on modalities regarding the service fee of USD 20 per pilgrim or not!
Though Pakistan's foreign office confirmed that Imran Khan government is working to formalise modalities regarding the service fee of USD 20 per pilgrim, India has not yet confirmed anything from its side. However, the Union Ministry of External Affairs on Monday requested the Imran Khan's government in Pakistan again to reconsider its insistence to levy service charge. Following this, the Narendra Modi government further informed that it is ready to amend the Agreement accordingly at any time. Kartarpur Corridor: India, Pakistan to Singh Final Pact at 'Zero Point', Officials Won't Cross Border.
According to the details, the inauguration of 4.2 km-long Kartarpur corridor from the Indian side in Dera Baba Nanak area in Punjab's Gurdaspur district would help Sikh pilgrims visit Kartarpur Sahib Gurdwara in Narowal district of Pakistan's Punjab province.
Authorities from both sides have confirmed that the corridor would be completed by October 31, a week before the celebrations to mark the 550th birth anniversary of Guru Nanak Dev corridor. However, the operation would only begin on November 9, following which 5,000 pilgrims will be allowed to visit the holy site daily.
Earlier in November last year, Vice President M Venkaiah Naidu laid the stone for the Kartarpur corridor in Punjab's Gurdaspur district. Soon after that, both the government is Pakistan and India started interacting and held discussions. Though the Pulwama terror attack put a stay on the discussion for some time, deliberations resumed between the two parties in the concluding month. Kartarpur Corridor: India Requests Pakistan Again to Reconsider Charging $20 From Pilgrims Visiting Shrine, Says 'Ready to Amend the Agreement'.
Among other development, former Indian Premier Dr Manmohan Singh had accepted Pakistan PM Imran Khan's request to pay obeisance at the shrine. He would be accompanied by a Sikh delegation -- led by Punjab Chief Minister Captain Amarinder Singh -- which would return on the same day.