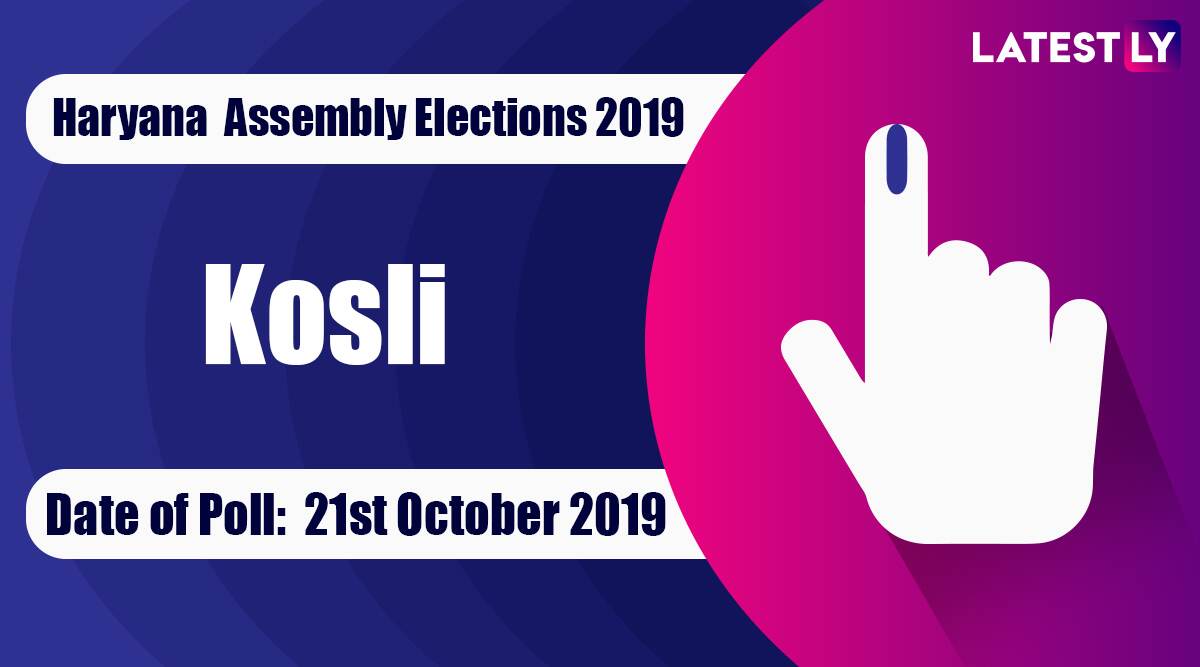 The Kosli Vidhan Sabha constituency is a village located in the Rewari district of Haryana. Laxman Singh Yadav of the Bharatiya Janata Party (BJP) won this seat in Haryana Assembly Elections 2019. Dominated by Yadavs, this village holds significance as it sends a number of people to serve as soldiers in the security forces of the country. Kosli has a total number of 2,39,451 registered voters and 274 polling stations. Voting in Kosli for Haryana Assembly Elections 2019 took place on October 21. The counting of votes took place on October 24.
Bikram Singh Thekedar of the Bharatiya Janata Party (BJP) had won the 2014 Haryana Assembly Elections from the Kosli seat, defeating Jagdish Yadav of the INLD. For the 2019 polls, the BJP had fielded Laxman Singh Yadav against Kiran Pal Yadav of the INLD and Yaduvender Singh of the Congress among others. Haryana Assembly Elections 2019 Dates & Schedule: Polls to be Held on October 21, Results on October 24, Says ECI.
Assembly elections 2019 also took place in Maharashtra simultaneously. Voting for both Haryana and Maharashtra Vidhan Sabha polls took place on October 21. The results for polls in both states were announced on October 24.
| MLA Candidates | Party | Votes |
| --- | --- | --- |
| LAXMAN SINGH YADAV | BJP | 62550 |
| TEJPAL YADAV | IND | 522 |
| YADUVENDER SINGH | INC | 32696 |
| DR. AJIT SINGH CHAHAL | BSP | 3171 |
| JAGPHOOL | IND | 2857 |
| KIRAN PAL YADAV | INLD | 2076 |
| SUNIL KUMAR | IND | 131 |
| DHARAMPAL | Swaraj India | NA |
| BABU LAL | Loktanter Suraksha Party | NA |
| RATTAN LAL | Jindabad Kranti Party | NA |
| ADVOCATE RAJ RATTAN | Peoples Party of India (Democratic) | NA |
| RAM AVTAR | Bhartiya Shakti Chetna Party | NA |
| RAMPHAL S/0 RICHHPAL | Jannayak Janta Party | NA |
| RAMPHAL BHAKLI S/0 SHER SINGH | SOCIALIST UNITY CENTRE OF INDIA (COMMUNIST) | NA |
| VINOD KUMARI | Sarva Hit Party | NA |