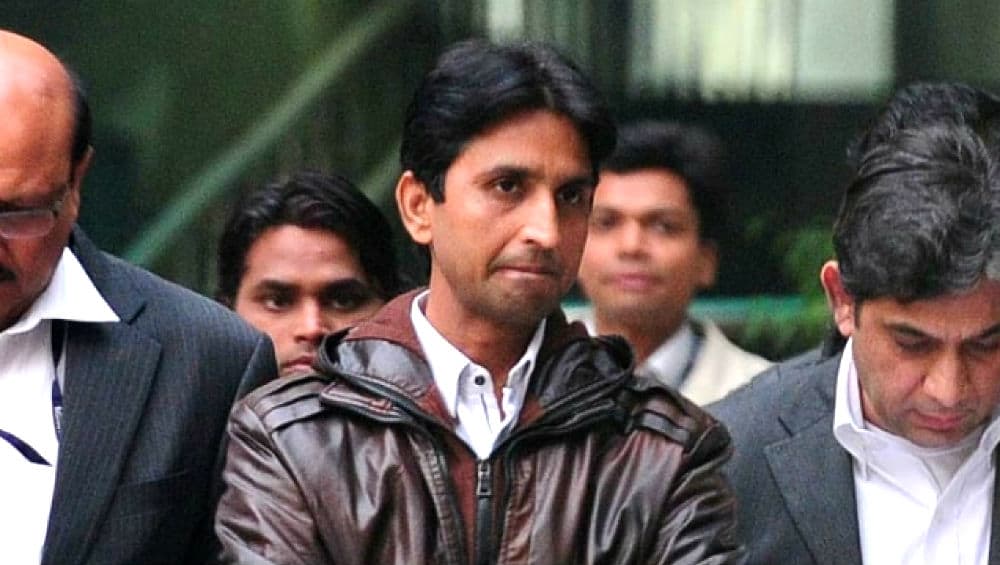 New Delhi, January 15: Former Aam Aadmi Party (AAP) leader Kumar Vishwas issued an humorous retort to the speculations of him joining the Bharatiya Janata Party (BJP) ahead of Delhi assembly elections 2020. The poet-politician picked on journalist Manak Gupta's tweet in which he claimed that the buzz around Vishwas' possibly entry into the saffron party is growing. Kumar Vishwas to be BJP CM Candidate For Delhi Assembly Elections 2020?
Kumar, in a stinging reply on social media, said scribes should set a weekly reminder on running such speculative stories around him. The ex-AAP leader hinted that he does not intend to join the BJP. Jabbing Gupta, Vishwas remarked that if the media wants, he would fill the BJP membership form from Doha -- where he has arrived to attend a programme of overseas Indian citizens.
"I'm in Doha, Qatar to attend an overseas Indian programme. If you say, I would join the BJP from here itself. Set a weekly alarm reminder to run such stories around me rather than giving pain to your fingers (by tweeting it)," Vishwas said in a sarcastic post.
See Kumar Vishwas' Tweet
अप्रवासी भारतीयों के एक समारोह के लिए परदेस (दोहा (क़तर) 🇶🇦 मैं हूँ ! यहीं से जॉइन कर लूँ तुम कहो तो😜? इस खबर का रिपीट-अलार्म लगाकर हर हफ़्ते चला लिया करो यार, क्यूँ बार-बार उँगलियों को कष्ट देते हो 😂😂 https://t.co/50Re41zZ06

— Dr Kumar Vishvas (@DrKumarVishwas) January 15, 2020
Reports over the past few days are speculating the entry of Vishwas into the BJP. Analysts claim that he is ideological drawn towards the Modi-Shah-led party due to his staunch nationalistic views. The BJP, however, has not confirmed whether it is in touch with the former anti-corruption activist.
Vishwas, a founding member of the AAP, parted ways with the Arvind Kejriwal-led outfit shortly after he was removed as the party's Rajasthan in-charge in April last year. Before quitting, he was involved in a war of words with the Delhi Chief Minister, even accusing him of betraying the core principles of the party.