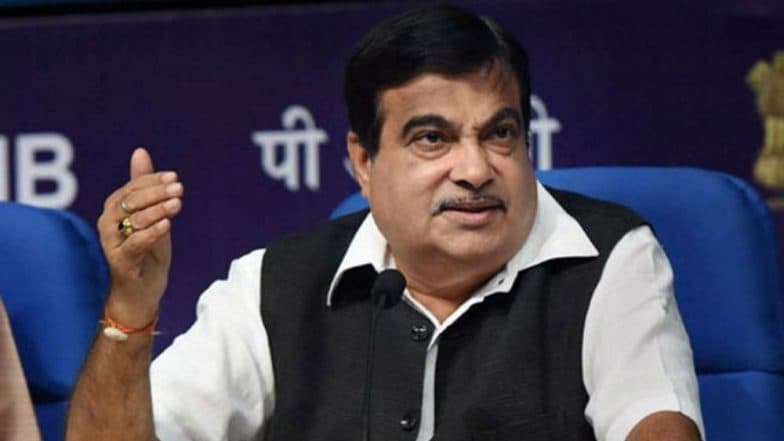 Mumbai, November 7: Union Minister Nitin Gadkari on Thursday highlighted that they are in talks with Shiv Sena and would form the Maharashtra government with the help of Uddhav-Thackeray led party's support. BJP is expected to meet the Governor today with regards to the government formation in Maharashtra. BJP Set to Meet Governor Today; Sanjay Raut Reiterates 'CM Will Be From Shiv Sena', Accuses Ally of Poaching Its MLAs.
Resting all speculations of him returning to power in Maharashtra, Gadkari said, "There is no question of me returning to Maharashtra, I will continue to work in Delhi." He further added that the government in Maharashtra should be formed under the leadership of Devendra Fadnavis. RSS and Mohan Bhagwat have no connection with this. Ahmed Patel Meets Nitin Gadkari Amid BJP-Shiv Sena Deadlock in Maharashtra.
Earlier in the day, there were reports that Gadkari cancelled all his appointments and flew to Nagpur, signalling a spurt in the activity in the stalemate between the BJP and its ally Shiv Sena as the current term of the Maharashtra Assembly ends on November 9.
Check ANI tweet:
Union Minister Nitin Gadkari on Maharashtra government formation, in Nagpur: We will get Shiv Sena support, we are in talks with them. pic.twitter.com/yVAyPhHYls

— ANI (@ANI) November 7, 2019
The tug of war between the two parties has not been resolved as Shiv Sena accused the saffron party of trying to poach its MLAs. The party said in an editorial in Sena's mouthpiece Saamana, that the new MLAs have been approached with money. Sanjay Raut had reiterated that the Chief Minister will be from Shiv Sena.
Sena and BJP, are engaged in a war with regards to a "50:50 formula" of equal distribution of cabinet portfolios and Chief Minster's post for 2.5 years each. As Sena stands firm with its demand, BJP party has maintained its stand that incumbent Devendra Fadnavis will continue to be CM for the next five years.