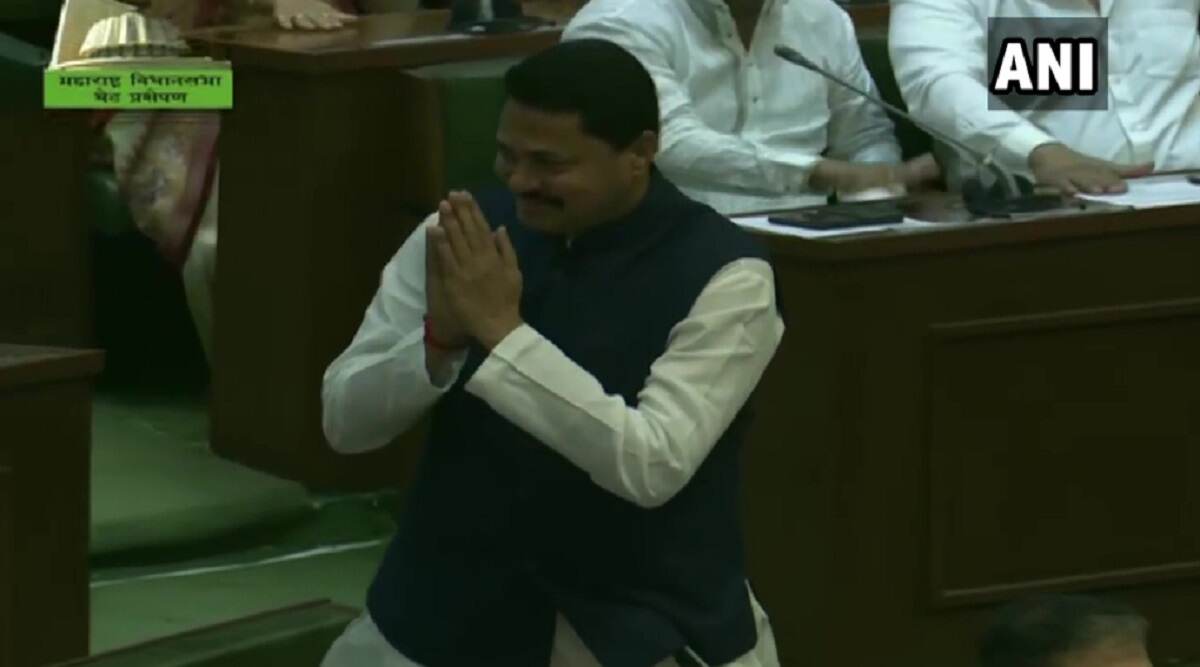 Mumbai, December 1: Congress MLA Nana Patole was elected as the Maharashtra Assembly Speaker unopposed on Sunday. The decision to appoint him at the key post was taken unanimously at the all-party meeting held in early hours of the day. The BJP, which had nominated Murbad legislator Kisan Kathore as its candidate for the Speaker's post, withdrew his candidature after the all-party meeting.
The Maha Vikas Aghadi, the coalition of Shiv Sena, NCP, Congress, Samajwadi Party and Bahujan Vikas Aghadi, would had succeeded in electing Patole for the Speaker's post even if the BJP had not withdrawn from the contest. As seen in the floor test held on Saturday, the coalition has sufficient numbers to manage the legislature. Maharashtra Assembly Floor Test: Uddhav Thackeray-Led Maha Vikas Aghadi Wins Trust Vote With Support of 169 MLAs.
"Earlier, Opposition also filled form for the post of Assembly Speaker, but after request by other MLAs and to keep dignity of Assembly intact, they have taken back the name. Now, election of Speaker to happen unopposed," senior NCP leader and State Cabinet Chhagan Bhujbal.
Patole, the legislator from Sakoli constituency, had joined the Congress in 2018. He had switched ranks from the BJP after accusing Prime Minister Narendra Modi of adopting "anti-farmer policies". Leaving the BJP necessitated him to resign from his Membership of Parliament from Bhandara-Gondia constituency.
In the 2019 Lok Sabha elections, the 56-year-old led a campaign against BJP veteran Nitin Gadkari in Nagpur. He was, however, subjected to a crushing defeat. In the recent assembly polls, Patole was successful in getting elected from the Sakoli constituency.