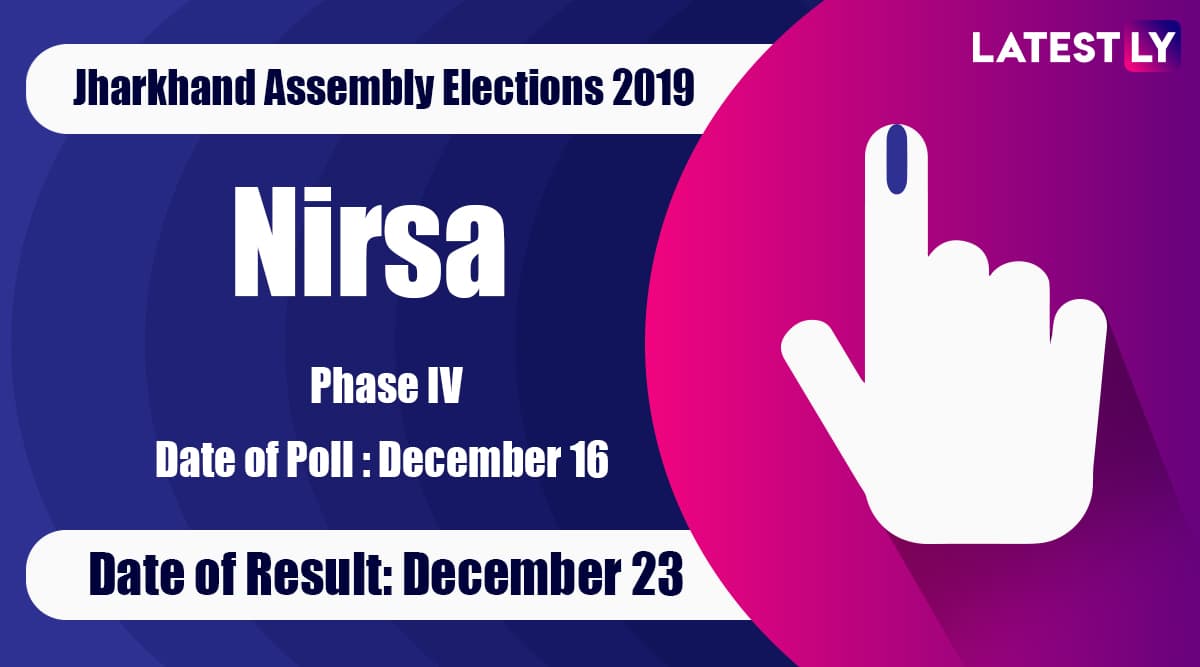 Ranchi, December 23: Nirsa (Vidhan Sabha constituency) is an assembly constituency in the Indian state of Jharkhand. BJP candidate Aparna Sengupta won from the constituency with 54,814 votes. Sengupta defeated JMM candidate  Ashok Kumar Mandal who managed to secure 29,228 votes. Nirsa had its 2019 Assembly Polls on December 16 under phase four elections.
According to the 2012 India Census, Nirsa had a population of 1,550,903. The assembly constituency of Nirsa falls under Dhanbad parliamentary constituency. Arup Chatterjee from MCO won the 2014 Assembly elections with 51,581 votes, a little ahead of BJP candidate Ganesh Mishra who had acquired 50,546 seats. Chandankiyari (SC) Vidhan Sabha Constituency in Jharkhand: Sitting MLA, Candidates For Assembly Elections 2019, Results And Winners.
Chatterjee had won the 2009 assembly elections, where he had defeated Ashok Kumar Mandal of BJP with a huge margin. Chatterjee had bagged 68,965 votes in comparison to Mandal's 33,388 votes.
A total of 15 constituencies will have their polls in phase 4 elections. In the 2014 Jharkhand Assembly elections, the Bharatiya Janata Party (BJP) had emerged as the single largest party winning 35 seats. It formed the government with All Jharkhand Students' Union (AJSU) which won five seats.
The other constituencies which will have their polls on December 16 are-Dhanbad, Sindri, Deoghar, Giridih, Jharia, Tundi, Baghmara, Bokaro, Chandankiyari, Madhupur, Bagodar, Jamua, Gandey, and Dumri.