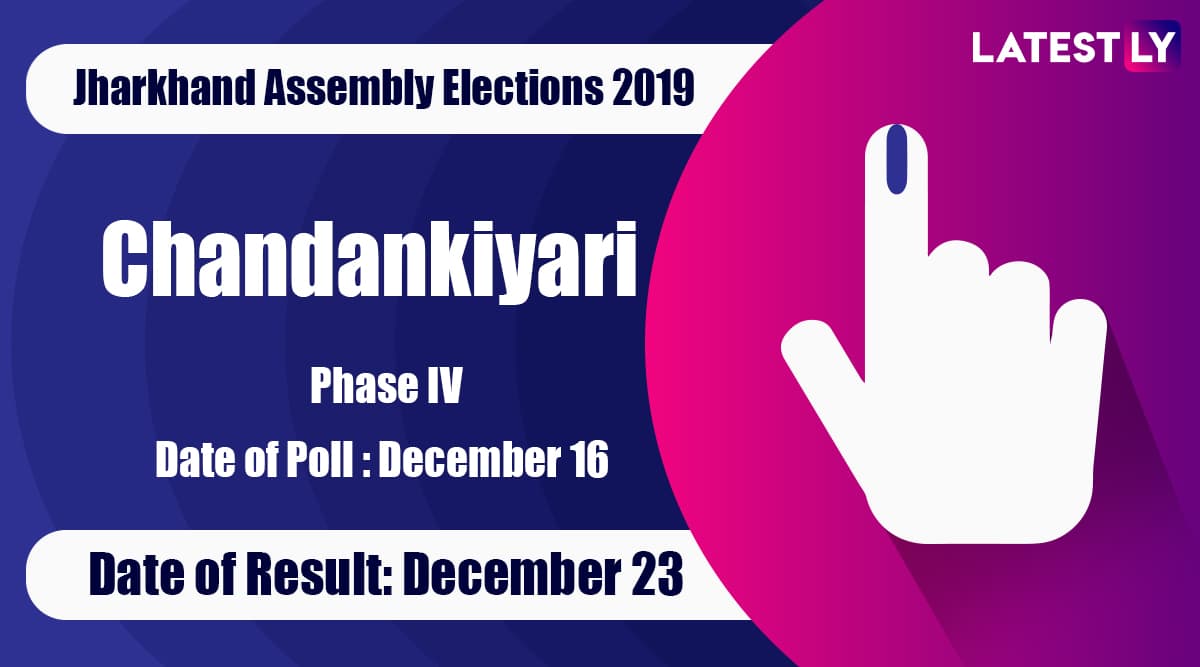 Rachi, December 13: Counting of votes in Chandankiyari (Vidhan Sabha constituency) in the state of Jharkhand took place on Monday. Amar Kumar Bauri of BJP won from the constituency by 67,739 votes. 2019 Assembly elections in the constituency took place on December 16. The constituency is reserved for scheduled castes. Chandankiyari is part of Dhanbad (Lok Sabha constituency). Amar Kumar Bauri had won the 2014 General Assembly Election from Jharkhand Vikas Morcha with 81,925 votes.
Umakant Rajak of AJSU was the runner up in the election with 47,761 votes. In 2019 Assembly Elections, the state Land and Revenue Minister Bauri, who was one of the six JVM-P MLAs merged with the BJP in 2015, will contest from Chandankiyari (SC) seat. Dumri Vidhan Sabha Constituency in Jharkhand: Sitting MLA, Candidates For Assembly Elections 2019, Results And Winners.
The five-phased assembly election in Jharkhand began on November 30. Counting of votes will take place on December 23. Chandankiyari constituency will have their polls as part of phase four.
In the 2014 Jharkhand Assembly elections, the Bharatiya Janata Party (BJP) had emerged as the single largest party winning 35 seats. It formed the government with All Jharkhand Students' Union (AJSU) which won five seats.
| MLA Candidates | Party | Votes |
| --- | --- | --- |
| RAJ KUMAR RAM | TMC | 783 |
| AMAR KUMAR BAURI (Current MLA) | BJP | 67739 |
| BIJAY KUMAR RAJWAR | JMM | 36400 |
| BHOLANATH BAURI | IND | 2694 |
| SAMIR KUMAR DAS | BSP | 216 |
| GANESH KUMAR DAS | IND | 2033 |
| JAGESHWER PRASAD HAZRA | AIFB | 201 |
| ROHIT KUMAR DAS | JVM | 1524 |
| UMA KANT RAJAK | AJSU Party | NA |
| ANIL BAURI | SOCIALIST UNITY CENTRE OF INDIA (COMMUNIST) | NA |
| KIRITI BHUSHAN DAS | Amra Bangalee | NA |
| PRAKASH DAS | Peoples Party of India (Democratic) | NA |
| RAMPAD RAVIDAS | Jharkhand Party | NA |
| LAL MOHAN RAJWAR | Marxist Co-Ordination | NA |
| HARENDRA KUMAR | Ambedkarite Party of India | NA |