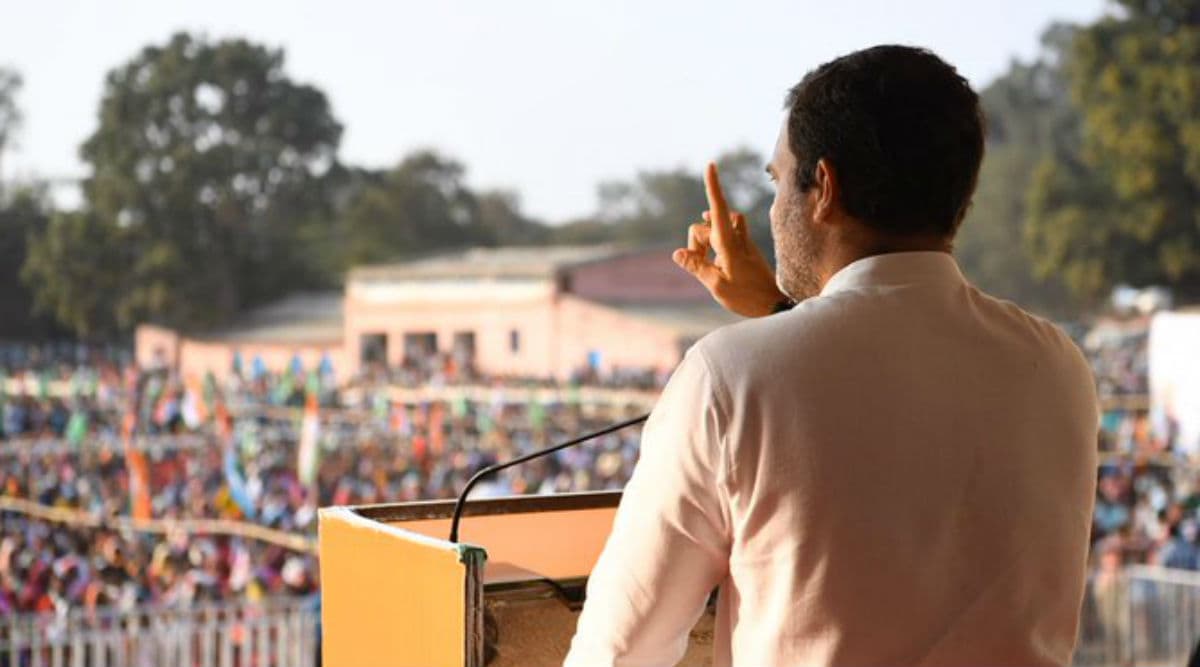 New Delhi, December 7: Will Rahul Gandhi take over the rein of the Congress party again? Clamour within the Congress is growing to bring back Rahul Gandhi as Congress President. After All India Congress Committee General Secretary KC Venugopal, Chhattisgarh Chief Minister Bhupesh Baghel pitched for Rahul Gandhi's return as Congress chief. Speaking at an event, Bhupesh Baghel said that the Wayanad MP can only lead the grand old party. Rahul Gandhi Makes Veiled Attack on PM Narendra Modi, Says 'People Taking Law in Their Hands Because Person Running Country Believes in Violence'.
"If there is any future leader, it's Rahul Gandhi. No one else, but Rahul Gandhi. He is honest and takes responsibility. He took responsibility after the Lok Sabha elections and resigned," Baghel said at the 17th Hindustan Times Leadership Summit on Saturday. Punjab Chief Minister Captain Amarinder Singh was also present at the event, but he refused to comment on the issue. "We have a working committee for a century now. They decide on who will be the president. So, I can't answer this question," he said. Milind Deora Recommends Sachin Pilot, Jyotiraditya Scindia's Name for Congress President's Post.
Earlier, KC Venugopal said that Rahul Gandhi would soon return as Congress President. "The country is going through a critical phase. The party needs his leadership most now. There is a loud chorus from party workers from different parts of the country and we all hope he (Rahul Gandhi) will listen to them soon," Venugopal was quoted as saying by The Hindustan Times. The Gandhi scion stepped down from the President's post in July this year after Congress's drubbing performance in Lok Sabha elections.
Several leaders persuaded Rahul Gandhi to continue, however, he had remained firm on quitting the top post. In June, he had put out a four-page farewell note making it clear that he wouldn't take back his resignation. The Congress Working Committee (CWC), the party's top decision-making body, then appointed Sonia Gandhi as interim chief.