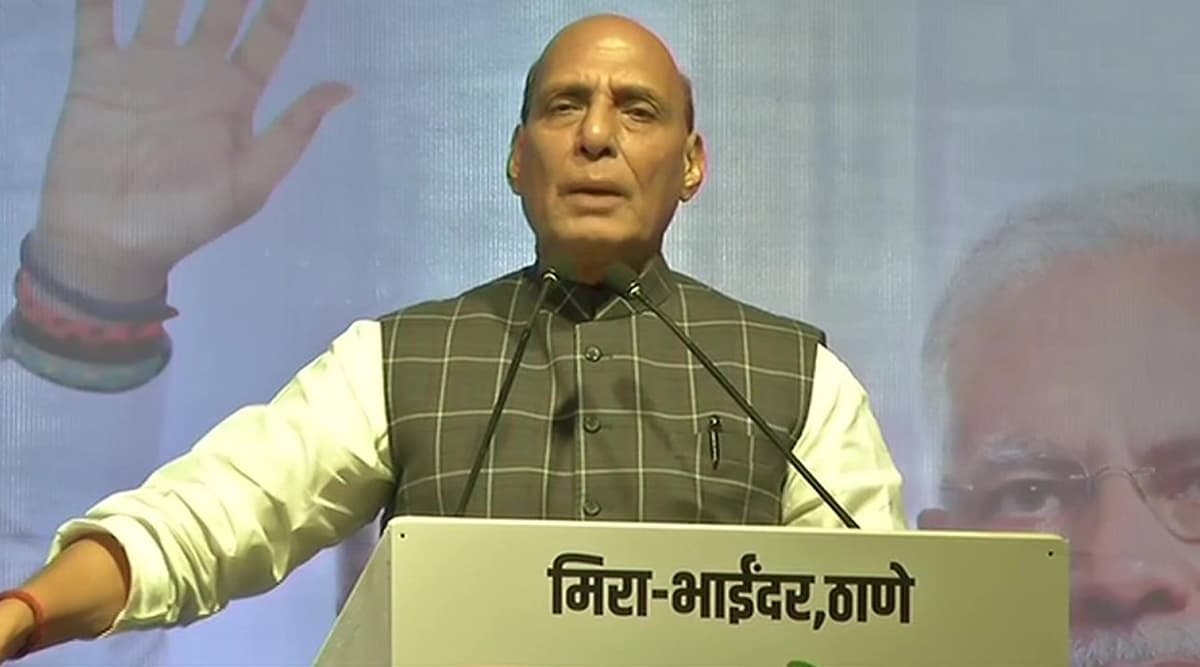 Mumbai, October 14: Defence Minister Rajnath Singh on Monday slammed the Congress Party for allegedly raising the Kashmir issue with England Labour Party leader Jeremy Corbyn and "internationalising" the Kashmir issue. Singh mentioned China's President Xi Jinping's recent visit to India and said that the Chinese Premier "didn't discuss Kashmir" with Prime Minister Narendra Modi but Congress's UK representatives met Jeremy Corbyn to discuss the Kashmir issue. Singh, speaking at an election rally in Mira Road-Bhayandar area in the poll bound state of Maharashtra, asked the Congress party if it wanted to "internationalise the issue of Kashmir?" UK Congress Delegation Meets Labour Party Leader Jeremy Corbyn Over Kashmir, BJP Calls Move 'Shameful'.
The delegation which met Corbyn on October 10, included Kamal Dhaliwal, who heads the overseas Congress in the United Kingdom, and is considered close to former Congress president Rahul Gandhi. UK Congress Delegation Meeting With Jeremy Corbyn: Grand Old Party responds to BJP Allegations, Says 'J&K Is an Internal Matter'.
Read Rajnath Singh's Comment Below
Defence Minister Rajnath Singh: Chinese President came to India and held informal summit with PM Modi. The PM didn't discuss Kashmir with him. Your leaders are going to England, daring to internationalise our internal matter of Kashmir and you are not even condemning it! https://t.co/P1P1oOAsIj

— ANI (@ANI) October 14, 2019
"A very productive meeting with UK representatives from the Indian Congress Party where we discussed the human rights situation in Kashmir. There must be a de-escalation and an end to the cycle of violence and fear which has plagued the region for so long," Jeremy Corbyn had tweeted after meeting the Indian delegation.
Singh's criticism of the Congress party comes after the Bharatiya Janata Party (BJP) on Thursday attacked the Indian National Congress after its representatives had a meeting with opposition party's UK representatives along with Jeremy Corbyn, leader of the Labour Party. According to Corbyn's tweet, the discussion was about the human rights situation in Jammu and Kashmir.