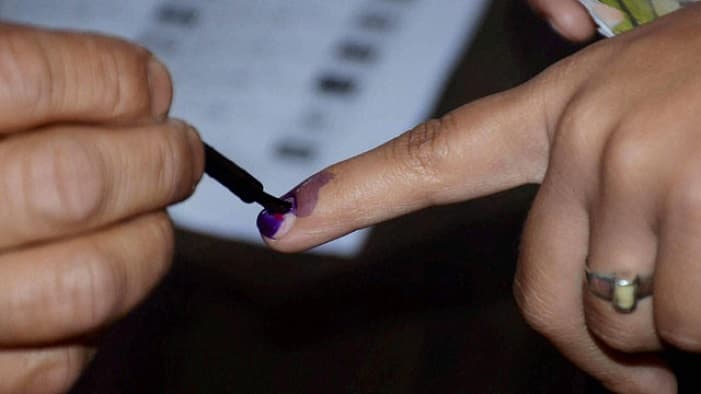 Mumbai, September 24: The Lok Sabha bypoll in Satara, the constituency from where the incumbent MP and NCP turncoat Udayanraje Bhosale resigned earlier this month, will be held on October 21, announced the Election Commission. Voting for the parliamentary seat will be held simultaneously with the assembly polls slated on the day across all 288 constituencies of Maharashtra, the polling body said on Tuesday. The results of the by-elections, along with the Maharashtra and Haryana assembly polls, will be declared on October 24.
Satara, an NCP bastion, has turned saffron according to pollsters as the region's most popular leader of the last decade - Udayanraje Bhosale - has resigned from his parliamentary membership and joined the BJP. He is likely to re-contest the seat in the by-elections on the BJP ticket.
Breaking: Satara Goes to LS Bypoll on Oct 21
CEC Sunil Arora: No bypoll to Satara Lok Sabha seat in Maharashtra for now (with assembly poll)

— Bharti Jain (@bhartijainTOI) September 21, 2019
Bhosale, a descendent of Chhatrapati Shivaji Maharaj, is considered highly influential among the Maratha community in Maharashtra. He has won the seat three times in a row -- in 2009, 2014 and 2019 Lok Sabha elections.
The NCP rebel cited his party's views on Article 370, along with Chief Minister Devendra Fadnavis' "pro-development" agenda, as reasons to end his loyalty with the Sharad Pawar-led party and jump ship to the Centre and state-ruling BJP.
Apart from Satara, bypolls will be held in 64 other constituencies - including parliamentary and assembly segments - on October 21. The by-elections were necessitated due defections, deaths, disqualifications and resignations of legislators.