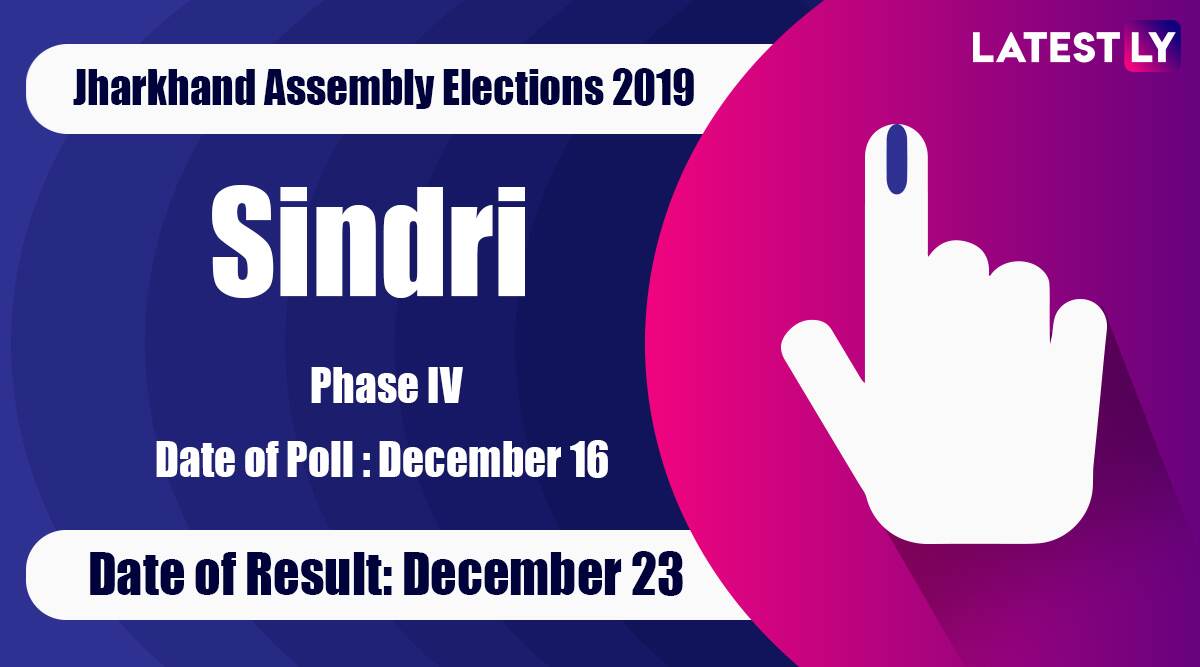 Ranchi, December 12: The counting of votes at Sindri Vidhan Sabha constituency took place on Monday. BJP candidate Indrajit Mahato won the 2019 Assembly elections with 55,555 votes beating JMM's Fulchand Mahato. Sindhi Vidhan sabha constituency had their polls on December 16 under phase four polls. Sindri is an industrial township within the Dhanbad municipal limits of the Dhanbad District of Jharkhand state.
Fulchand Mandal had won the 2014 General Assembly Election from the BJP party with 58,623 votes. Anand Mahato from the MCO party was the runner up in the election with 52,075 votes. Mandu Vidhan Sabha Constituency in Jharkhand: Sitting MLA, Candidates For Assembly Elections 2019, Results And Winners.
Sindri was well known because of the large Fertilizer factory Fertilizer Corporation of India Limited that was closed down in 2002. The area is also known for other companies located here like ACC Limited, Coal Mines of the Indian Iron and Steel Company Limited (IISCo) and others.
The five-phased assembly election in Jharkhand began on November 30. Counting of votes will take place on December 23. The Bharatiya Janata Party (BJP) had emerged as the single largest party winning 35 seats in the 2014 Jharkhand Assembly elections, It formed the government with All Jharkhand Students' Union (AJSU) which won five seats.