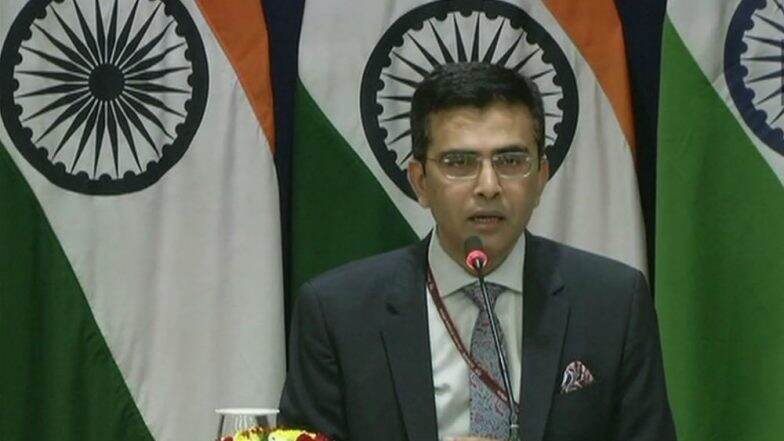 New Delhi, November 9: The Ministry of External Affairs (MEA) has clarified its stand on participating in the Russia conference that will also be attended by Afghan Taliban. "If any process is consistent with our policy on Afghanistan then we will be part of it. We have made it clear already that our participation is at a non-official level."  Taliban are in Russia for Talks after 17 Years of War in Afghanistan.
In an apparent reply to the National Conference (NC) leader Omar Abdullah's tweet on the matter, the MEA added saying that "Don't know how people have been concluding there will be talks with the Taliban, its a meeting on Afghanistan in Moscow(sic)", reported news agency ANI.
Earlier on Friday, November 9, National Conference (NC) party leader and former Chief Minister of Jammu and Kashmir, Omar Abdullah, questioned Prime Minister Narendra Modi's decision to send a "non-official" delegation for the Taliban conference in Russia. Omar Abdullah took to Twitter and asked that "If 'non-official' participation in a dialogue that includes the Taliban is acceptable to the Modi government then why not a 'non-official' dialogue with non-mainstream stakeholders in J&K?"
In a way, the MEA reiterated its stand as The Ministry of External Affairs (MEA) had on Thursday, November 8, confirmed that two former diplomats will be sent to Russia to engage at "non-official" level in the talks being hosted by Russia, reported news agency PTI. Moscow has been trying to project the bid as an attempt towards "resolving the dispute in Afghanistan."