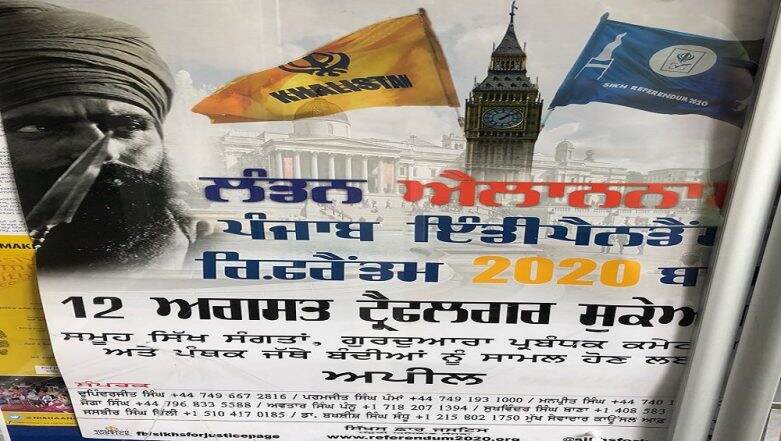 London, Aug 7: Ahead of an event by a pro-Khalistan outfit at London's Trafalgar Square on August 12, the United Kingdom on Tuesday reiterated people have right to demonstrate within the law. "In the United Kingdom, people have right to gather and demonstrate their views, provided that they do so within law," said the British High Commission spokesperson.
The Sikhs for Justice (SFJ), a pro-Khalistan organisation based in the United States, is holding the referendum throughout the world seeking 'liberation' of Punjab. The outfit has planned to gather people from across UK, US and Canada at Trafalgar Square in London to support its demand for an 'independent Punjab, which, according to it, is "currently occupied by India."
On August 6, Britain's left-wing Green Party announced its support for the pro-Khalistan rally in London. The co-leader of the political party, which campaigns for environmentally friendly policies, supported the so-called 'London Declaration' for a 'Referendum 2020' campaign seeking a 'sovereign state of Khalistan'.
India has registered its formal opposition to the event through a demarche when news of the rally emerged in July, with the Ministry of External Affairs (MEA) saying it expected the UK government would not allow any such group whose intention was to "spread hatred and impact our bilateral relations" to use UK soil for such a rally.
Scotland Yard has said it had not received any complaints regarding the event, which will be allowed to go ahead without any restrictions. "There are no restrictions on the event and we have not received any complaints. An appropriate and proportionate policing plan is in place," a Metropolitan Police spokesperson said.