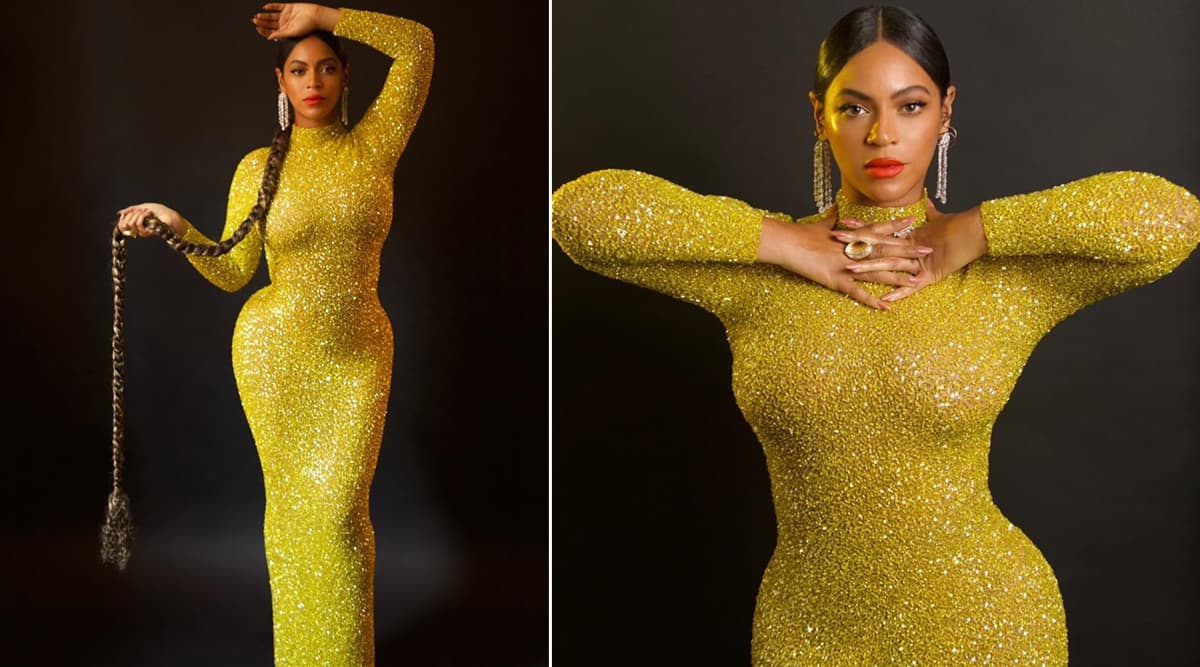 Beyonce looks like a Goddess in whatever she wears. All she has to do is put on something, even the craziest of attires, and she will leave us floored. Just recently, Queen Bey was spotted in a golden shimmery full-length dress, and we cannot have enough of her. Beyonce attended Tyler Perry's studios grand opening along with Jay Z and the Queen was seen sporting a long braid along with her custom-made glittering Yousef Al Jasmi gown. She completed her look with Anabela Chan jewellery. But really, we cannot stop thinking about her long braid that stole the show. Amongst the six pictures, Beyonce uploaded on Instagram, one of them had the Queen holding her super long braid and posing like a BOSS. Yo or Hell No! Beyoncé in Altuzarra Constantina Checked Silk Dress, Thoughts? (View Instagram Pics). 
Well, we are really falling short of words to describe how wonderful she looks. However, the desi folks cannot help but notice how Beyonce's braids end with a parandah. Okay, not paranda technically, but it can totally pass off an one. We don't exactly know, but it surely has to be hair-extensions, styled in a way that it looks like a parandah. But, us Indians, being our desi-self cannot think of it as anything but a parandah.
You know, we can go on and on about it, right? You take a look at the picture and decide for yourself first. Check out the third picture from the post below like, RIGHT AWAY:
For all the people who are utterly clueless about what a parandha is, allow us to help you. It is an Indian hair-styling accessory that is very similar to hair extensions. Women end their braids by weaving a parandha into it to give an illusion of a long braid.