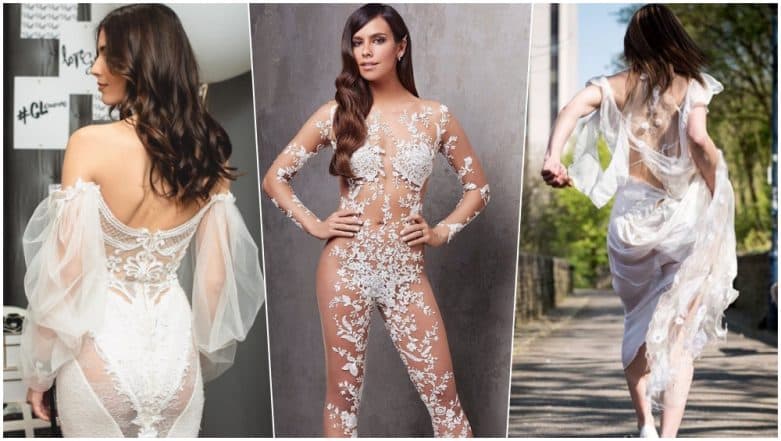 Choosing a wedding gown has to be one of the most difficult and stressful tasks for any bride. The colour may be a fixed white but there are just so many patterns, flares, material and designs to choose from. It has to be a stand out attire for the big day and shouldn't come across as something that you've already seen enough. The year 2019 will, however, see these traditional wedding dresses dropping all extra cloth and some inhibitions. As naked bridal gowns have become an emerging trend, recent brides do not mind starting their new phase of life, going too bold. Far from the traditional all-covered gowns, these are lace and sheer material gowns, maintaining the look of the gown but covering just the bare necessity. Loved Priyanka Chopra's Christian Wedding Gown? Here's How Ralph Lauren Designed Desi Girl's Mesmerizing Outfit (View Pics and Video).
Celebrities very commonly flaunt their figures in lacy and sheer materials. But the risque outfits have now entered the wedding scenario, with brides not minding to pair nude and white on their big day. It is going to be a visual treat for the husband, feeling all lucky to have a bold and beautiful bride by his side. From the past few years, the trend of a naked gown is on a rise and it will continue into 2019 as well. Wedding Dresses with Pockets: People Are Crushing on These Comfy Wedding Gowns (View Pics).
Check Pictures of Some Naked Wedding Dresses in Trend
Showing Off Your Back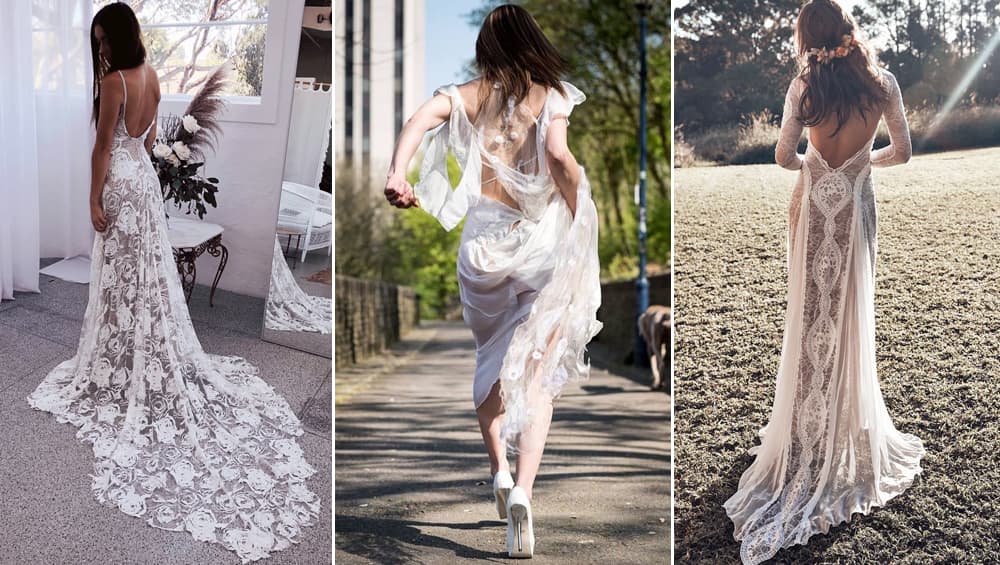 All of these dresses primarily use lace and sheer fabric and leave very little to the imagination, covering just the parts that should be covered.
Flowy Gowns? What's That?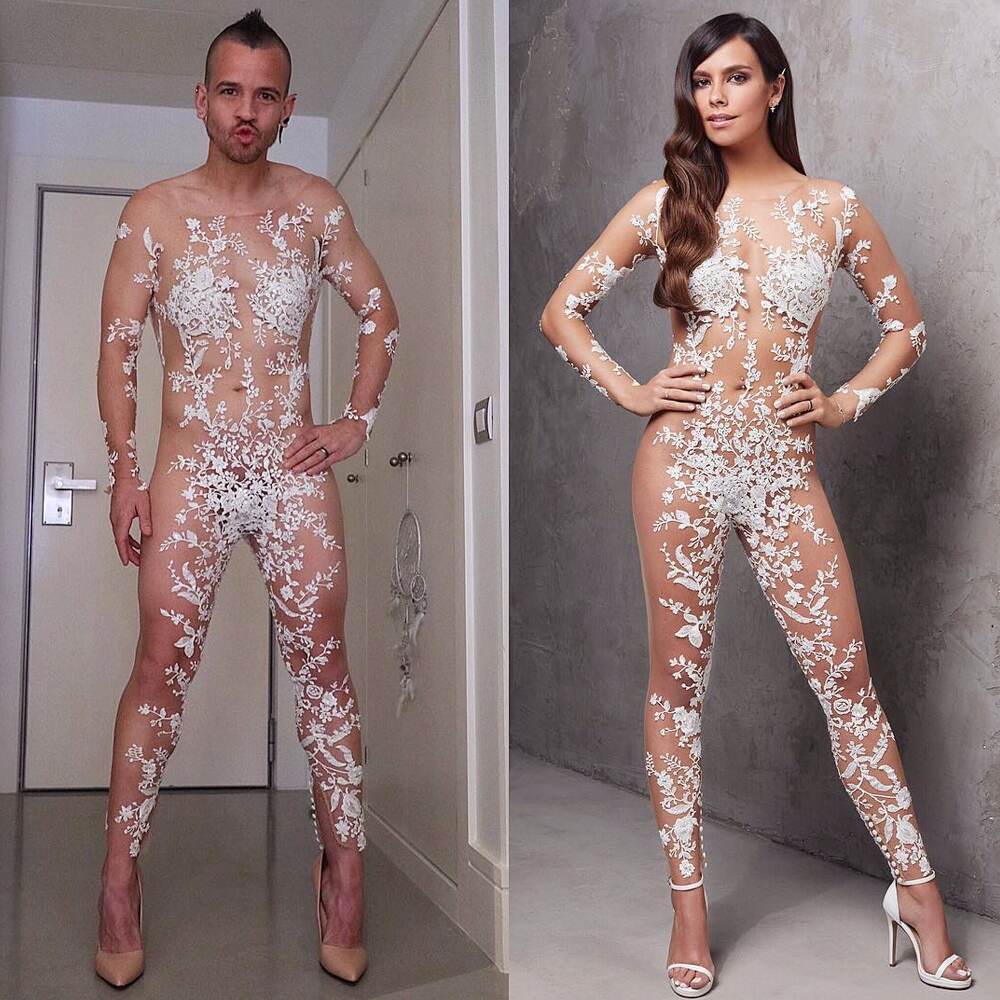 Move over dresses, we now have wedding bodysuits. Luxury Spanish brand Pronovias made these outfits and they are really classy. If you do not believe us, then those are about 200 Swarovski crystals embellished on them!
Playing on Your Curves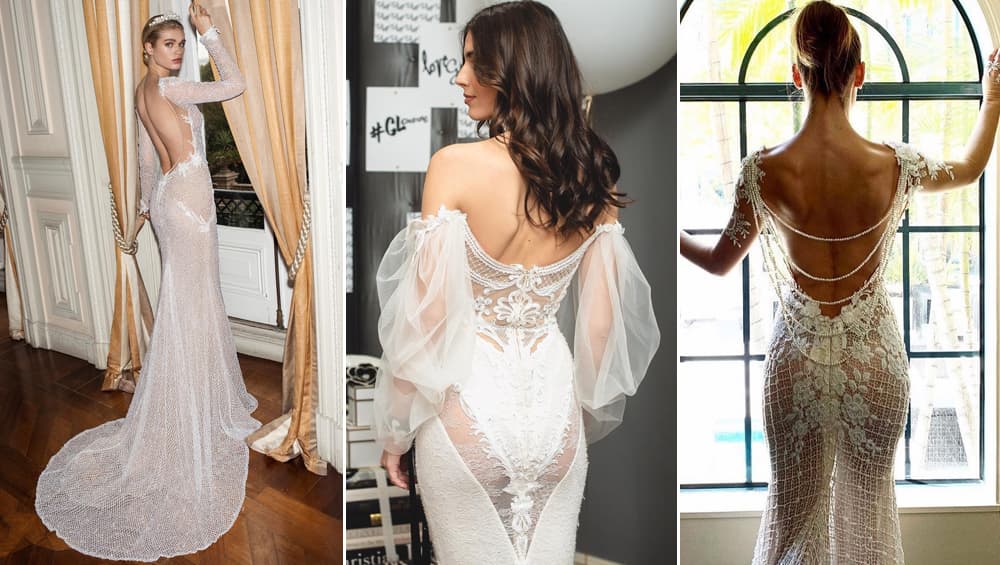 Making the best utilisation of curvy figures are these flirtatious wedding dresses, which are made with a combination of lace and sheer. Going completely backless, off-shoulder, or designed strings, these wedding dresses play on your curvaceous figure.
These wedding dresses are sure eye-popping not only with their patterns but their see-through materials. So daring brides are not just ready to say 'I do' but also make a bold statement while they're at it.