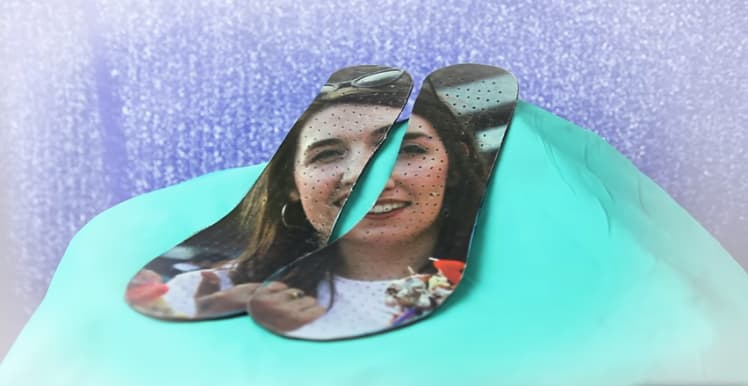 Valentine's Day just got done but does that end the misery of those who have been single spectators? Well, you are bound to feel lonely in this mush of lovey-dovey couples around you. It is more difficult if you have just broke-up or still healing from a bad break-up. While your ex may have moved on, here 's a little something to bring in your anti-valentine stance brightly. A design studio has made insoles which lets you print your ex's face on it and well you can walk over them as you pleased!
Created by the people from Bompas & Parr, they have designed 'anti-valentine insoles which they describe as "the ultimate opportunity to get your own back on your ex, unrequited loves and the cruellest of heartbreakers and symbolically walk all over them." Innovative right? All you have to do is send them a picture of your ex-lover which they print it on an insole. You can customise it according to your shoe size and there you have- your ex's face to stomp, jump or just walk around. While it may seem totally bizarre to you, let us tell it draws inspiration from the ancient Egyptian culture. It was believed that placing a symbol of your enemy or someone you hate under your foot is the ultimate way of demeaning and carrying them under your foot.
The company had decided to make only a limited pair of these insoles but the amount of response they got, they continued it to the Anti-valentine's celebrations! "By walking over the face of those who have wronged or upset you, these insoles offer a chance to redeem your own soul from the torture of the break-up, give yourself a psychological boost and ready yourself for the joy of your next relationship," Bompass & Parr company director Harry Parr was quoted. Anti-Valentine's Week 2018: List of Dates for Slap Day, Kick Day and More, Right After Valentine's Day You know there are people out there who are impressed by the idea of treading their ex under their feet.