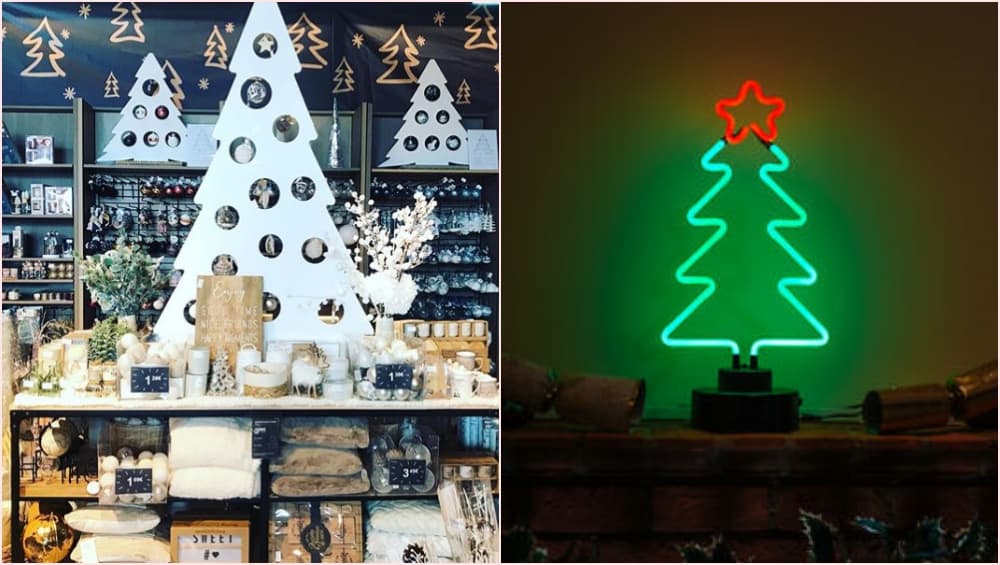 We officially arrived on the holiday season of this year. First Thanksgiving, which in 2019 falls on November 28, brings in the festive period of Christmas and New Year. And nothing at this moment could be as exciting as the season of Merry. Christmas trees and decorations seem to get bigger and bigger every year. But let us be honest, not everyone loves the giant Xmas tree to celebrate the occasion. For some, it could too much to put up with, others are plain bored following the same old pattern, and a few simply don't have enough space to host an oversized tree. Is there any alternative? It is understandable to get panic at this early hour, way before the arrival of the Christmas season. After all, we want our holiday season to be nothing less than perfection. Hence, we have scoured the world of festive offerings for unusual ideas that guarantee to keep up the enthusiasm. For Christmas 2019 decoration ideas, here we present you five alternative for Xmas tree that will dazzle up your home and still keep the festive feels alive.
1. Wall Sticker Xmas Tree and Add Some Fairy Lights
Wall stickers are totally in these days. There is zero skill required to decorate the corners with the supercool Christmas sticker images available online. All you need to do, is cut the shape out of it and place it in the shape of a Christmas tree. Tada, your Xmas tree for the holiday season is ready. Don't forget to add some fairy lights to the tree. Real vs Artificial Christmas Tree: Which Xmas Tree Should You Buy This Holiday Season? Weigh the Pros and Cons Before the Big Purchase. 
2. Use Neon Lights
Neon lights are loud and look extremely gorgeous when decorated rightly at your home. Nothing could be easy than buying one for the holiday season and switching it on. Different shapes of neon lights are readily available online and quite affordable.
3. Paper Christmas Tree
Paper decorations are the easiest! We all have done it—just unfolding them for a copious amount of festive gloriousness. There are many DIY videos available online that will guide you on how to make a Christmas tree with paper. We have also attached one such clip, above that can be of great help for the holiday season.
4. Photo Christmas Tree
Be creative people; you will not be disappointed. Personalise your Christmas tree with your family photos. This works best as a tabletop design or even as a full-size tree. And you can dress it up with ornaments and tinsel, just the way you like for the holiday season.
5. Garland-Wrapped Ladder
Ladders are one more items that over time have proved to be a great decoration piece. Keeping up the vintage vibe, lean a wooden ladder against the wall, then adorn it with a faux pine garland and some red or white stockings. If you miss the smell of real pine, you can mix a few branches of the real stuff into the garland and enjoy the familiar aroma.
These alternative Christmas tree ideas take up minimal space and yet delivering the maximum holiday cheer. Try any of the above ideas in place of a traditional Xmas tree in the living room and enjoy the festive touch. Make the corners of your house feel merry and bright all season long. Because, tis the season of Christmas!