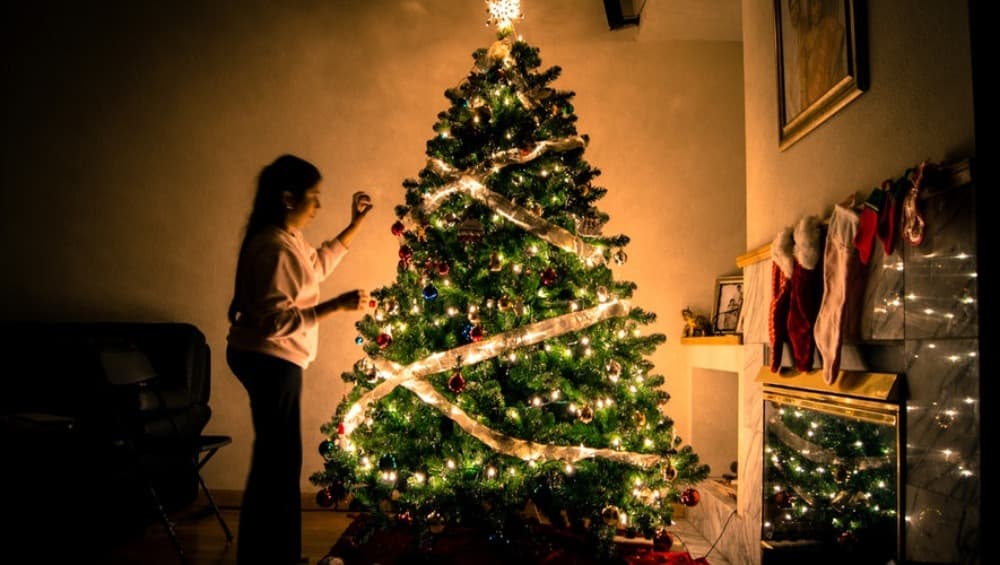 Tis the season of Christmas! At least we can say, it is almost here. The celebratory time, which also marks the end of another roller-coaster year, is fast approaching us. And we cannot keep our calm! While it is tough to believe that another year is coming to an end, the preparations for the joyous moment is what keeps us going. There are so many things to be done as the biggest season of holiday arrives. But first things, has to be first! The most prioritised thing for all the Christmas festival lovers is to buy an XMas tree. It is not an easy task! Christmas just cannot be Christmas without a tree. But should you choose a fir or spruce? Or maybe a plastic one or an eco-friendly tree? With the increasing concern of environment-friendly, real or fake artificial Christmas tree bewilders the buyers as they measure the consequences. Before you make the big purchase on an XMas tree for the December 25 event, weigh are the pros and cons. Christmas Fire Safety: US CPSC Video Shows How Dangerous Dry Xmas Trees Can Be in the Holiday Season. 
Real Christmas Tree
Pros:
According to the United States Department of Agriculture (USDA), almost all the real Christmas trees sold in the United States are grown by US farmers and millions of them are sold each year.

Real Christmas trees make your home smell really good. Nothing can beat the scent of balsam fir, the moment you walk into your home after a tiring day.

Real trees can be recycled. They are biodegradable. Christmas trees are reused in communities across the world for different purposes.
Cons: 
The most disadvantage of buying a real tree is the cost. Since you buy them once in a year, the price really creates a giant hole in your pocket.

You will have to water the Christmas tree regularly to keep them hydrated. They are prone to catch fire, if remains dry for longer.

Real Christmas tree also needs high maintenance.
Fake Artificial Christmas Tree
Pros: 
Artificial Christmas Trees can be reused for many years that saves money in the long run. They are easy to install and store for the long term.

Unlike real trees, they do not trigger allergies or needs any maintenance.

The artificial trees do not need watering and will not scatter mounds of messy needles all over the floor.
Cons: 
Some of the artificial trees are made from PVC plastic. PVC is a petroleum-based, non-biodegradable plastic. They are extremely toxic for humans, animals and the environment as a whole.

Fake trees are a fire hazard! They are vulnerable to fires caused by candles and electrical malfunctions.

Artificial trees are not recyclable or biodegradable, and their product adds to the carbon footprint.
These are the most common pros and cons of a real and artificial tree. Both have an equal amount of advantages and disadvantages. Before you make any decision, remember that your prime responsibility should be to preserve nature. Also for a truly green Christmas, there is always an option of doing away with a tree altogether and simply improvising with the plants that are already in your house.