Eid Mubarak! It's the occasion of Eid ul-Adha 2019 and Muslims in India are celebrating the day with full fervour. Bakrid or Eid al-Adha is celebrated on the 10th day of Dhu al-Hijjah month. This year, it is being celebrated on Monday, August 12, in India. Muslims around the world share Eid Mubarak greetings, WhatsApp messages, SMSes, quotes and images with each other over the phone to wish Happy Eid al Adha. These messages are forwarded among people to send good wishes on the occasion of Eid. People also change their WhatsApp display pictures and Facebook status messages to extend Eid ul-Adha wishes. Eid al-Adha 2019: Here Are Types of Eid Celebrated by Muslims Around The Year.
Eid al-Adha is known as the festival of sacrifice. Financially-abled Muslims around the world are mandated to sacrifice cattle and feed the meat to neighbours, relatives and the poor as well as eat it themselves. They also take the Hajj pilgrimage to offer prayers. As the world celebrates the festival of Eid, LatestLY brings you Eid ul-Adha greetings, wishes, WhatsApp messages, stickers, DPs and Facebook messages to share today. August 2019 Festivals, Events and Holiday Calendar: Friendship Day, Raksha Bandhan, Eid al-Adha, Independence Day; Know All Important Dates and List of Fasts for the Month.
Eid ul-Adha 2019 Greetings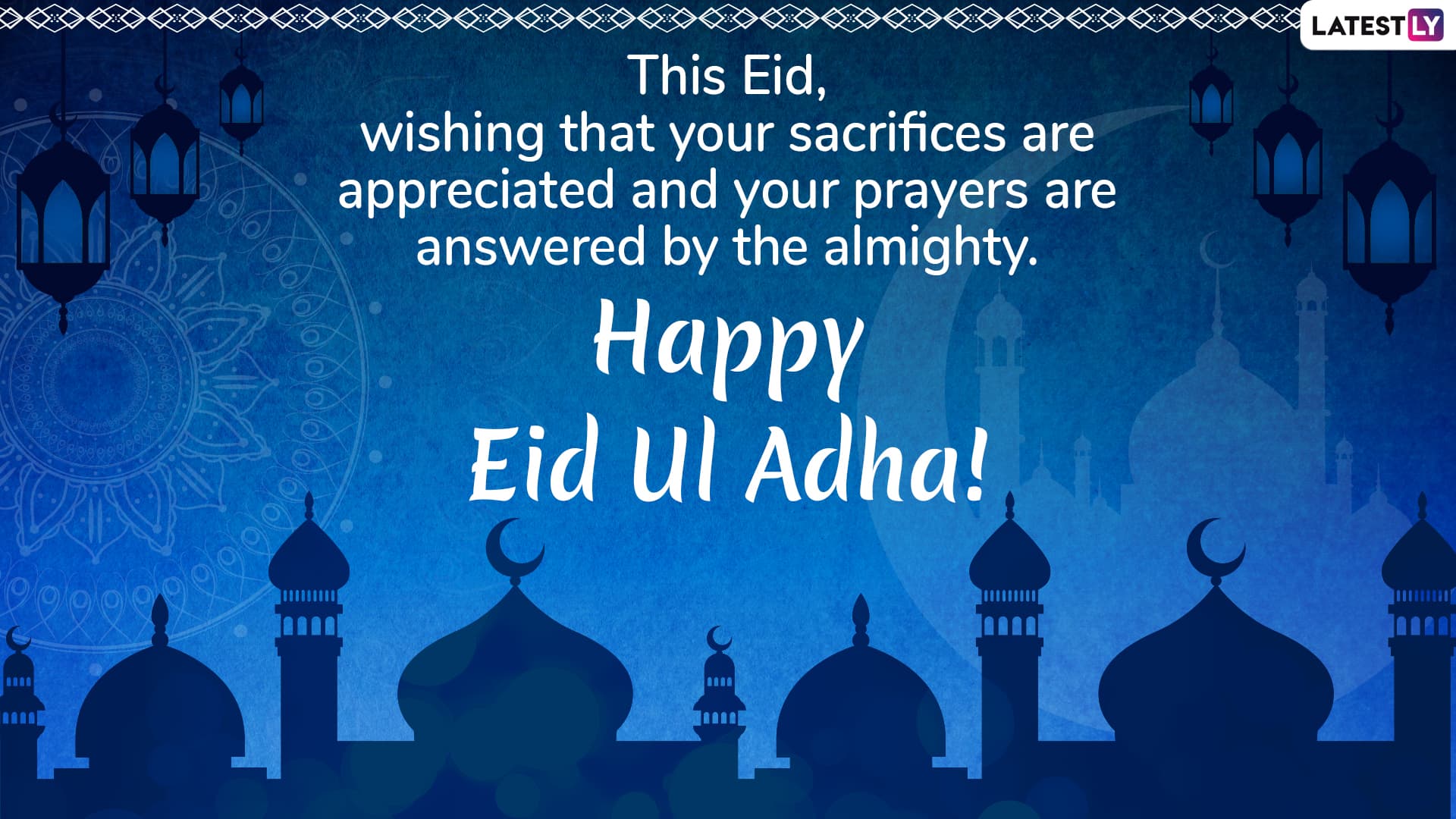 WhatsApp message reads: This Eid, wishing that your sacrifices are appreciated and your prayers are answered by the almighty. Happy Eid Ul Adha!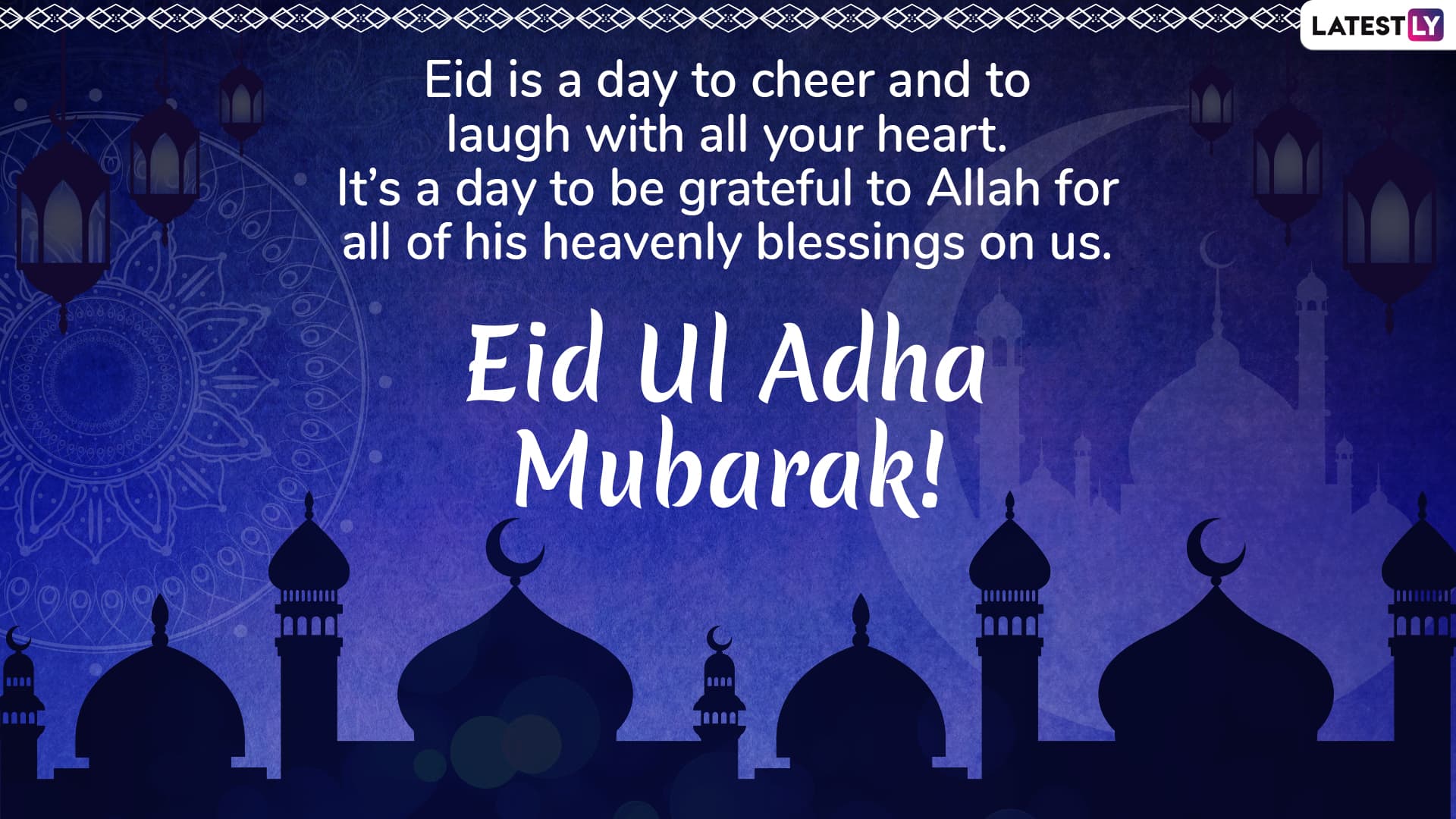 WhatsApp message reads: Eid is a day to cheer and to laugh with all your heart. It's a day to be grateful to Allah for all of his heavenly blessings on us. Eid Ul Adha Mubarak!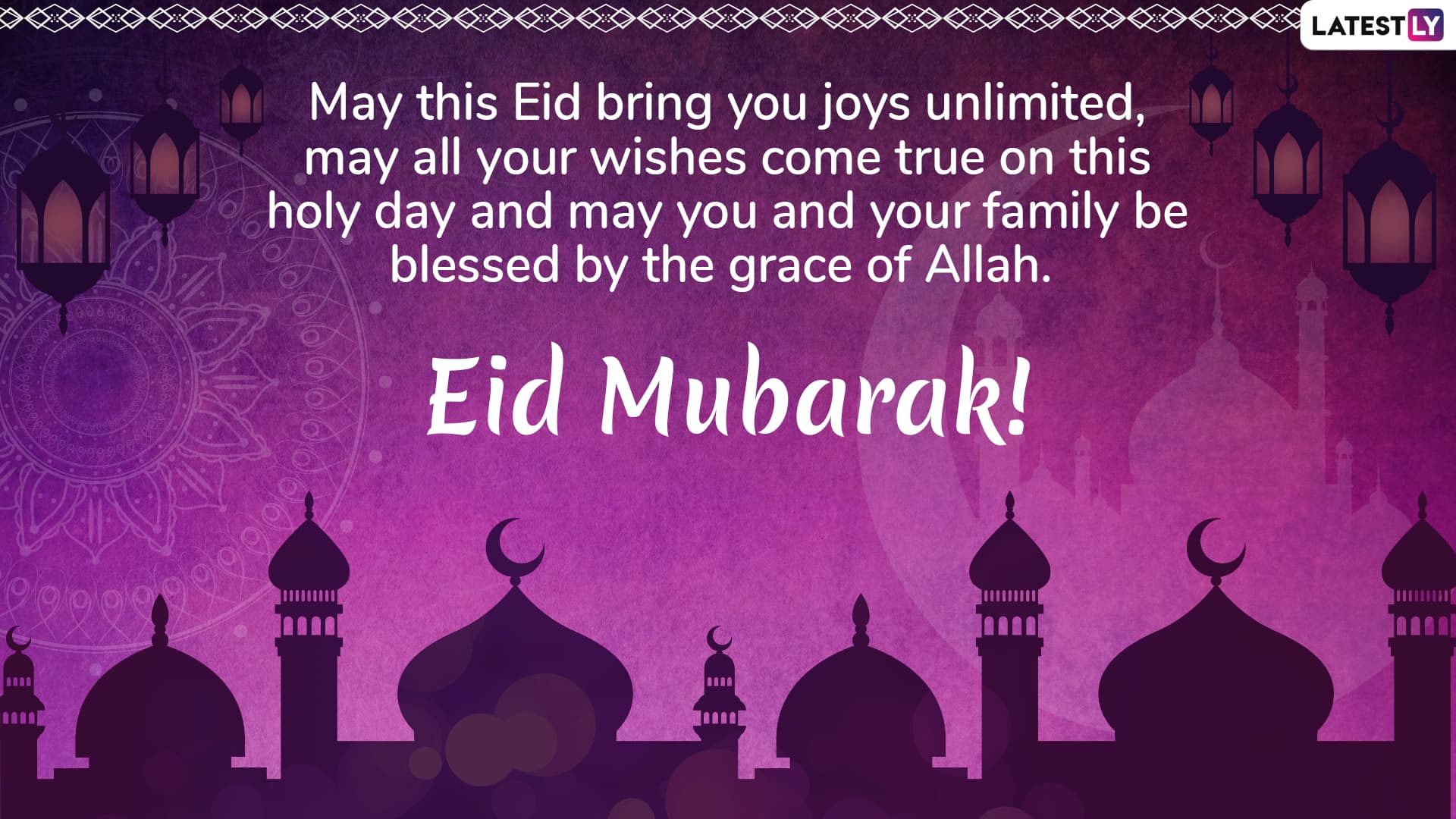 WhatsApp message reads: May this Eid bring you joys unlimited, may all your wishes come true on this holy day and may you and your family be blessed by the grace of Allah. Eid Mubarak!
WhatsApp message reads: Your prayers and sacrifices will never go unanswered. On this Eid ul Adha, embrace Allah's divine blessings with all that you have. Eid Mubarak!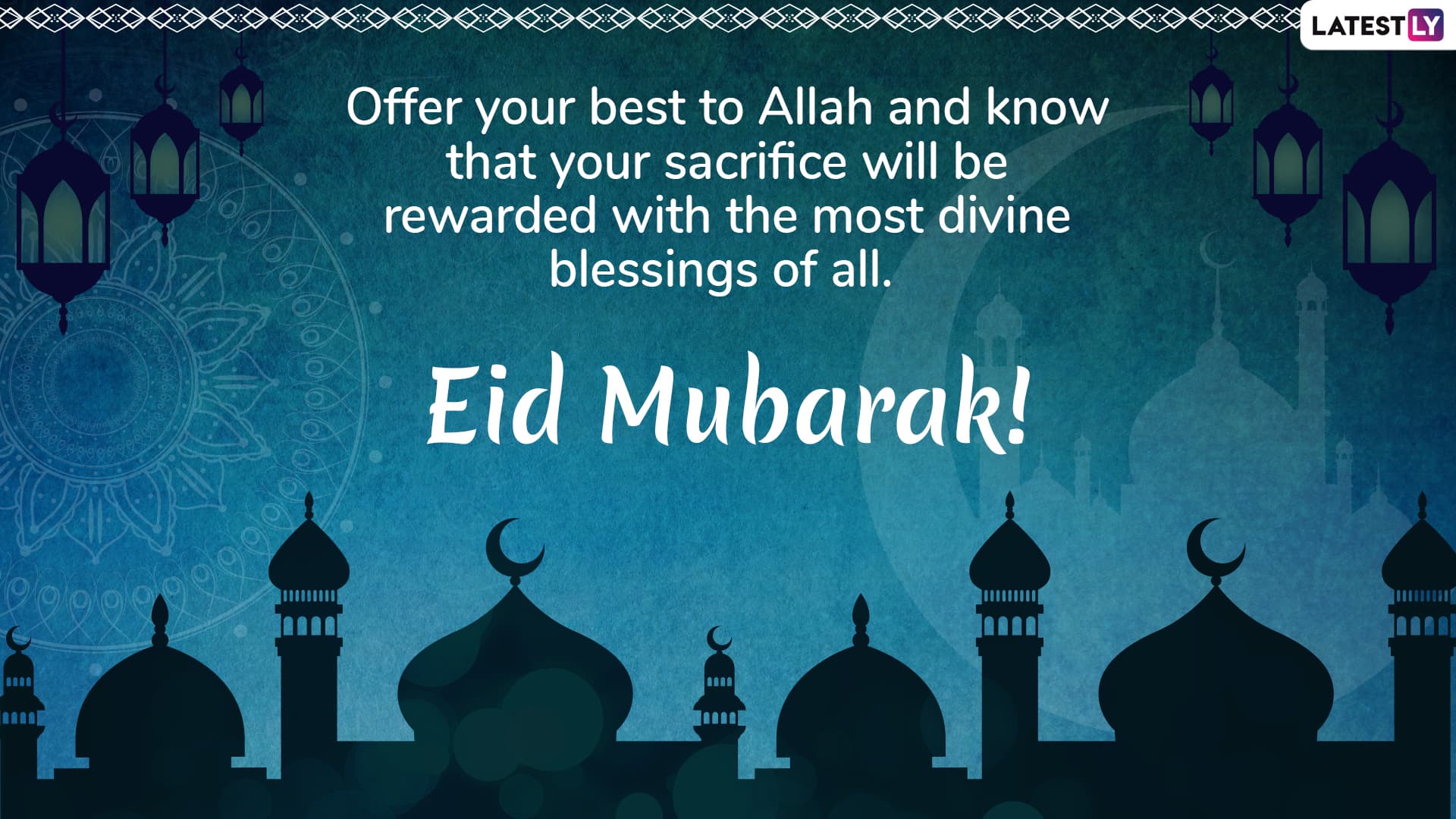 WhatsApp message reads: Offer your best to Allah and know that your sacrifice will be rewarded with the most divine blessings of all. Eid Mubarak!
Muslims around the world get together with their family members to celebrate the festival of Bakrid. They dress up in new clothes, women also apply mehendi on their palms, and they eat special Eid delicacies to celebrate the day. LatestLY wishes its readers Bakrid Mubarak.