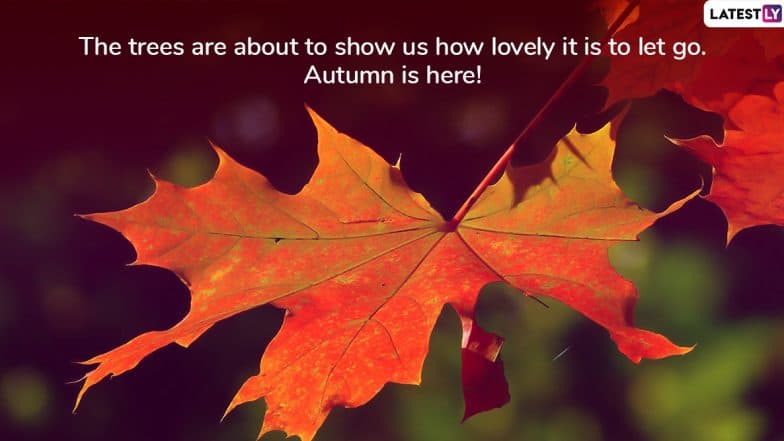 If the summer heat has been getting to you, then behold - the Autumn Equinox is almost here! Also known as September Equinox, the First Day of Fall 2019 will fall on September 23 (Monday). On the day of an Equinox, the duration of daytime and nighttime are equal. The Autumn equinox also marks the celebration of a pagan harvest festival, Mabon or Harvest Home. Equinox and solstices are what separate the different seasons on earth. With Autumn Equinox, the last days of summer come to an end, and the blissful season of autumn/fall finally begins. People bring on this significant day by sending out wishes and messages on autumn. This is why we bring you a collection of Fall 2019 images, HD wallpapers along with Fall quotes and pictures to share on Facebook, WhatsApp and other social media platforms and messaging apps.
Mabon is a Pagan ritual of thanksgiving for a good harvest season and also a medium to pray to the gods and goddesses to brace them for the coming winters. While there are no traditions of wishing people Happy Mabon or Merry Mabon, most Pagal people tend to exchange greetings of 'Have a Blessed Mabon.' Mabon celebrations are accompanied by lavish feasts on different delicacies like loaves of bread and grains, autumn veggies like squash and onions, fruits, and wine.
However, Fall Equinox is not just celebrated by the Pagan community. Autumn and winter lovers across the world enjoy this significant day by carrying out their own personal rituals that have been built over recent times. Take Millenials, and Gen Z's in the west going all out with the obsession for pumpkin-sized everything or donning their spooky side, for example. The Autumn Equinox is overall just a highly celebrated time for most people, for their own different reasons. And as we prepare for the fall and the temperatures to drop, here are some Mabon and Equinox Wishes, Quotes, Photos and Wallpaper to get the celebrations started!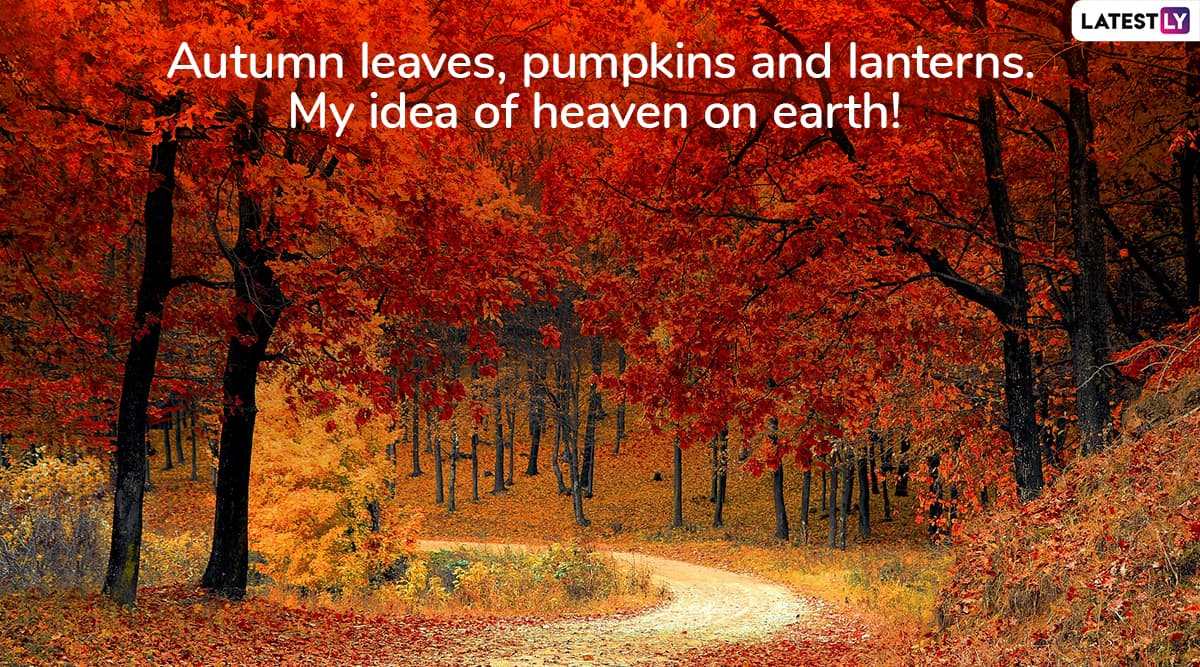 Autumn Leaves, Pumpkins and Lanterns. My Idea of Heaven on Earth!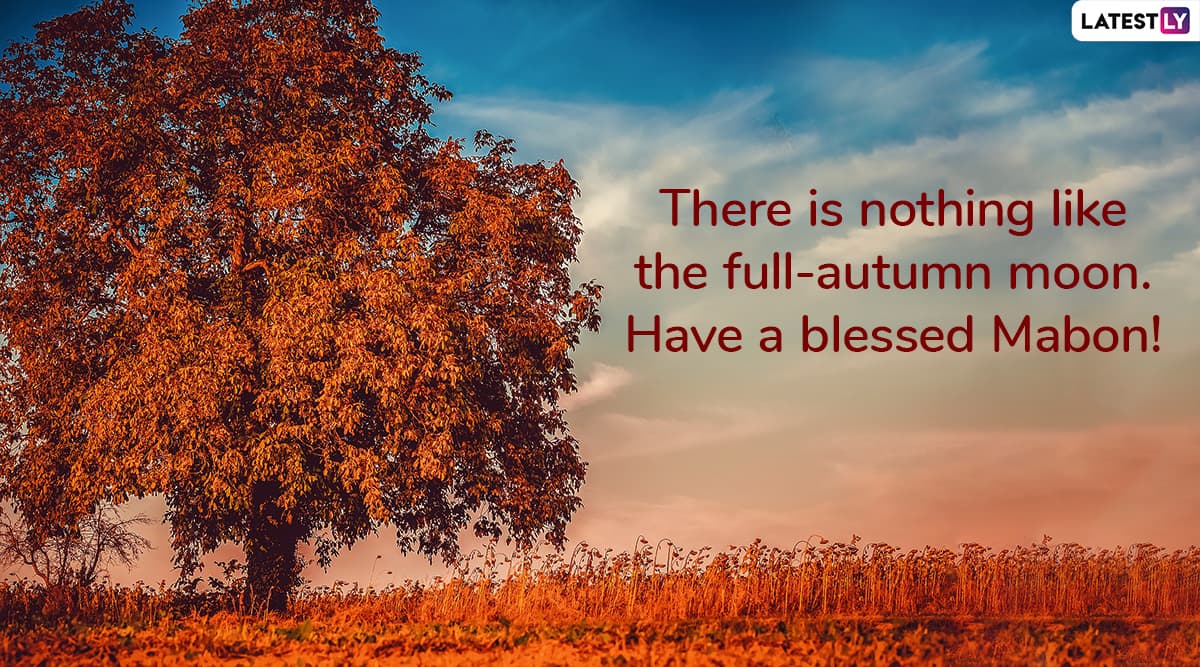 There Is Nothing Like the Full-Autumn Moon. Have a Blessed Mabon!
Happy Fall 2019!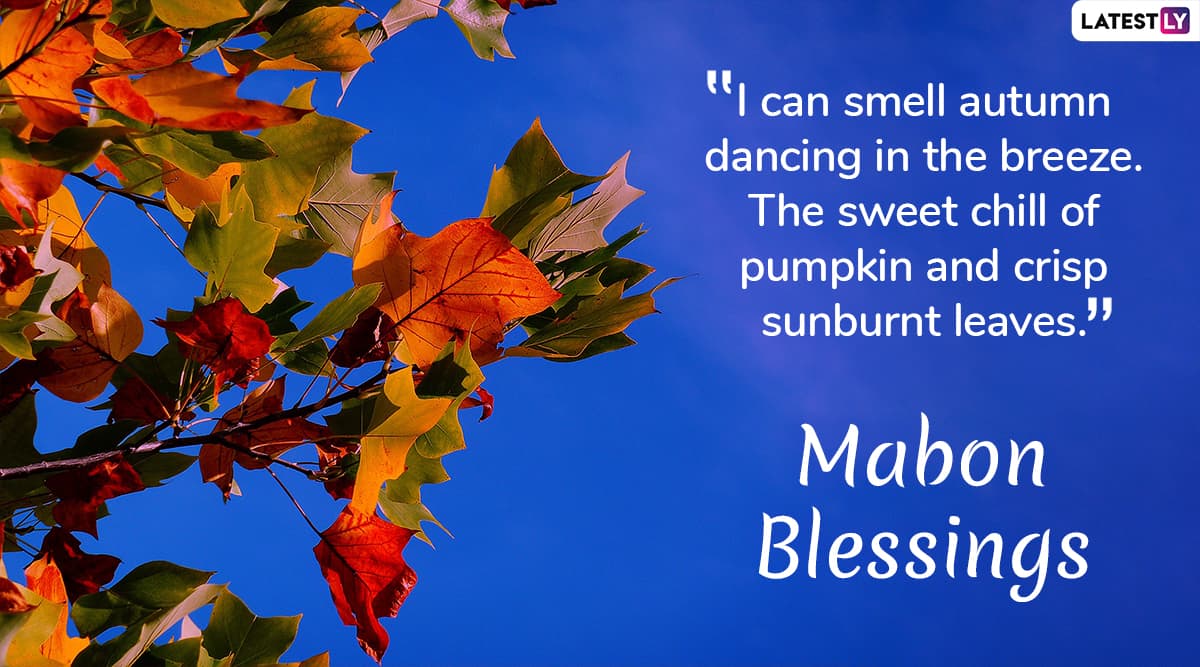 "I Can Smell Autumn Dancing in the Breeze. The Sweet Chill of Pumpkin and Crisp Sunburnt Leaves." Mabon Blessings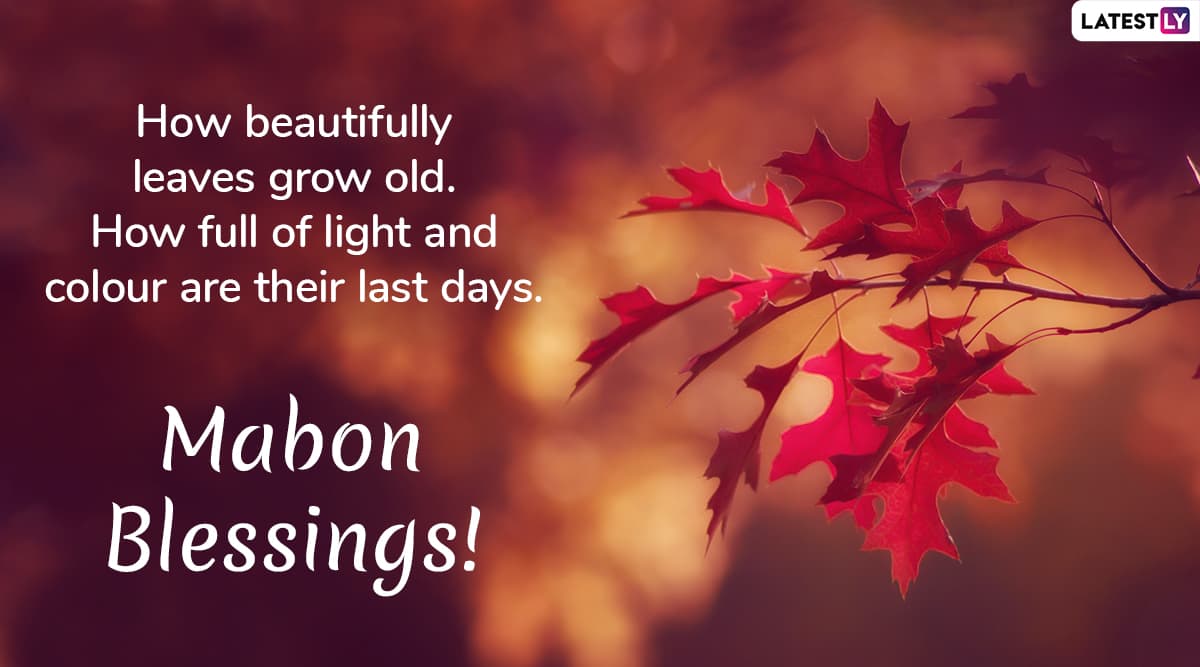 How Beautifully Leaves Grow Old. How Full of Light and Colour Are Their Last Days. Mabon Blessings!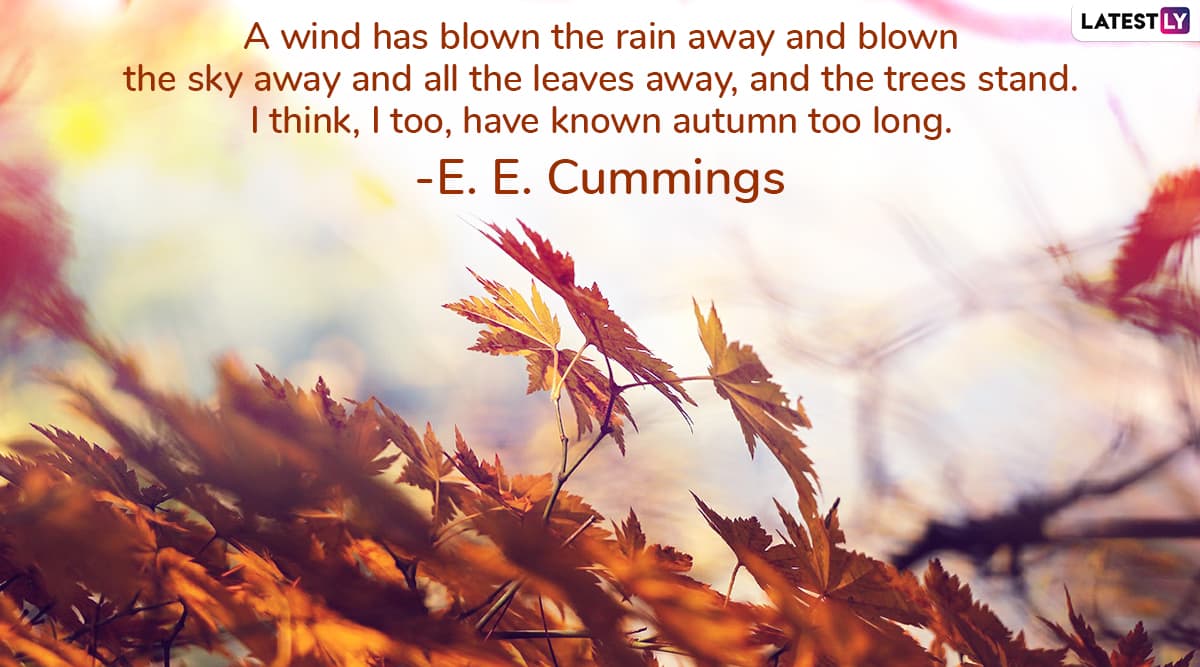 A Wind Has Blown the Rain Away and Blown the Sky Away and All the Leaves Away, and the Trees Stand. I Think, I Too, Have Known Autumn Too Long. – E. E. Cummings.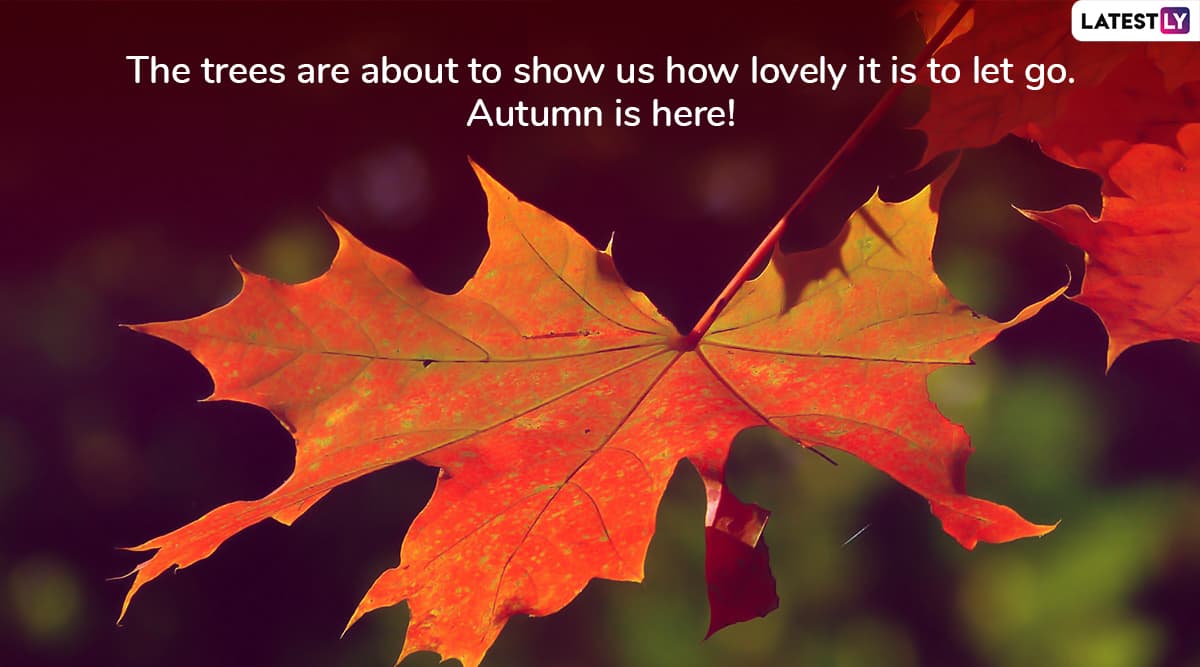 The Trees Are About to Show Us How Lovely It Is to Let Go. Autumn Is Here!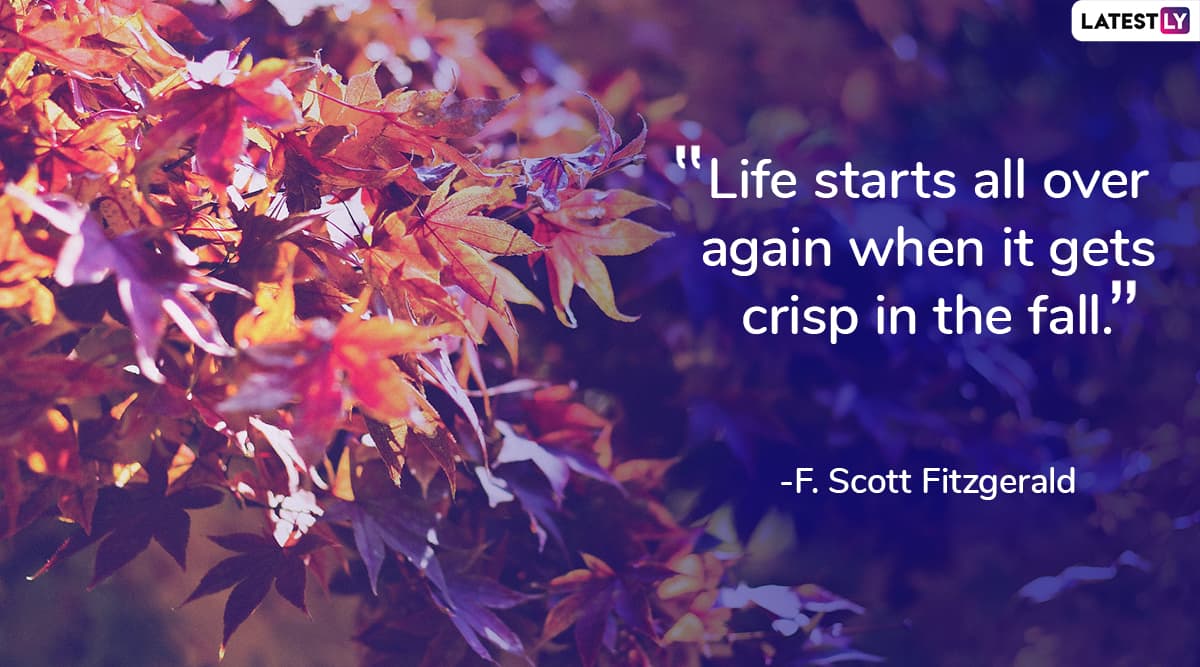 "Life Starts All Over Again When It Gets Crisp in the Fall." – F. Scott Fitzgerald
While the season of Fall is truly spectacular, the reason behind this coordinated system is worth marvelling. Earth, in its race around the sun, tilts the south and north pole towards and away from the sun from time to time, causing the summer and winter solstices (longest and shortest days). Equinoxes mark the midway between these solstices, and due to the angle at which the earth is tilted towards the sun, we have perfect 12 hour days and nights, hence the name Equinox (equal night). Here's hoping that everyone enjoys this Autumn Equinox!