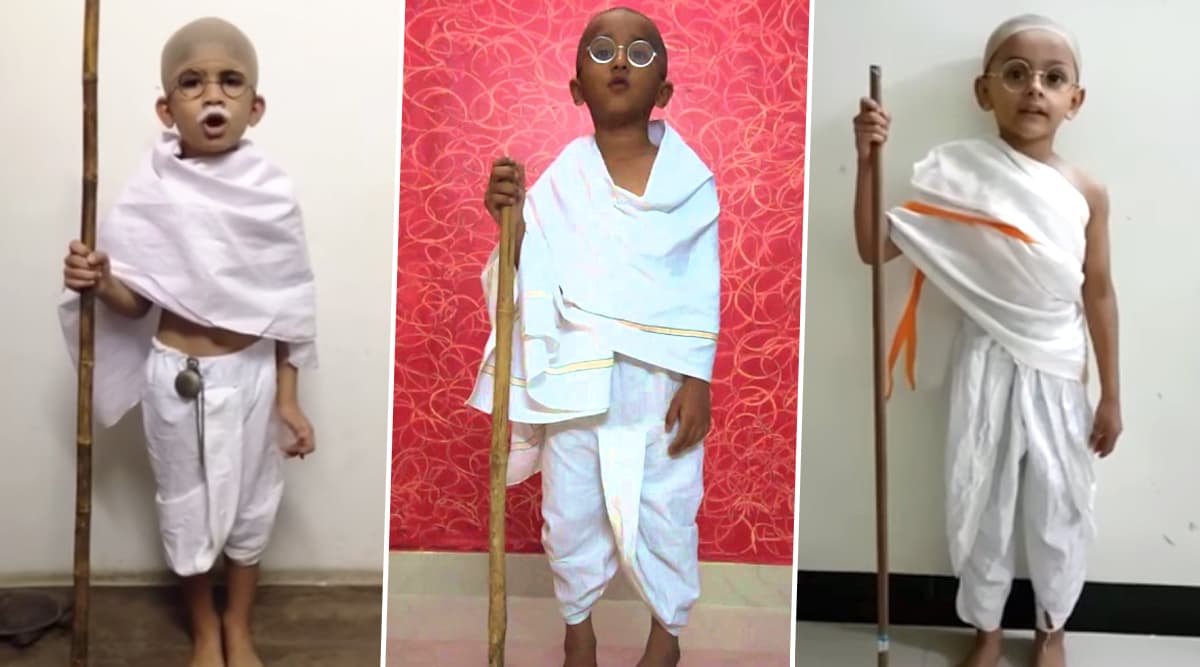 Gandhi Jayanti, the birth anniversary of Mohandas Karamchand Gandhi is an annual national holiday observed in India. Also known as the Father of the nation, Gandhi Ji was born in the year 1869. Apart from having a holiday on this day, people across the country celebrate this day with functions and ceremonies. Especially in schools, teachers and students put up events commemorating Mahatma Gandhi. Fancy Dress competitions for kids are very commonly held in schools and other community celebrations. People usually dress their kids up as Gandhi Ji for the fancy dress competition. With just one day to go for Gandhi Jayanti, the excitement level is high. However, if your child is supposed to participate in fancy dress competition and you haven't yet decided what to do about it, we are here to help. Gandhi Jayanti 2019 Messages in Hindi: WhatsApp Stickers, Facebook Greetings, GIF Images, SMS, Quotes and Wishes to Send on Mahatama Gandhi's 150th Birth Anniversary. 
Last-Minute Ideas to Dress Your Child As Mahatma Gandhi For Gandhi Jayanti:
Mahatma Gandhi Spectacles: It will be easy to make a glass-less pair of spectacles with only using foldable copper or metal wire. All you have to do is mould them in way Gandhi ji's popular round glass frames were.
DIY Video to Help You Make Mahatma Gandhi Glasses/Chashma:
Mahatma Gandhi Bald Cap: You will need balloons, liquid latex, masking tape, and measuring tape to make a bald cap at home quickly.
DIY Video to Help You Make Mahatma Gandhi Bald Cap:
Mahatma Gandhi Dhoti: You can take any dhoti made for kids or use a long white cotton cloth and cut it to size fit for your child.
DIY Video to Help You Drape Mahatma Gandhi Style Dhoti:
Don't forget the Janeo (holy string worn across the torso by Brahmins) while you are dressing your child as Mahatma Gandhi. All you have to do is take a white string and place it diagonally across your kid's torso. Amidst all this do not forget to impart the virtuous ideas of truth, non-violence and peace that Gandhi Ji used to preach.