Gudi Padwa 2023 will be celebrated on Wednesday, March 22. The festival marks the traditional new year for Marathi and Konkani Hindus. Therefore, Gudi Padwa is also observed as Marathi New Year or Konkani New Year. As you observe Gudi Padwa 2023, here's a compilation of Gudi Padwas 2023 messages, Happy Gudi Padwa 2023 greetings, Marathi New Year 2023 wishes, Happy Gudi Padwa 2023 messages and more that you can download and send to all your near and dear ones.
Gudi Padwa is widely celebrated in and around Maharashtra, Goa, Madhya Pradesh and the union territory of Dadra and Nagar Haveli and Daman and Diu. According to the Hindu calendar, it is observed on the first day of Chaitra month to mark the beginning of the New Year. The word "Padwa" is derived from the Sanskrit word "pratipada," which is the first day of the lunar fortnight. The festival is observed by drawing beautiful and colourful rangoli, a special gudi dvaja, street processions, dancing and delicious festive food. It is celebrated with great enthusiasm, especially in Maharashtra. Chaitra Navratri 2023 Full Calendar: From Ghatasthapana Puja to Ram Navami, Know All the Dates Related to the Navratri Celebration.
Here is a collection of messages saying Happy Gudi Padwa 2023 that you can download and send to all your friends and family to wish them on this day with WhatsApp stickers, GIF Images, HD Wallpapers and SMS.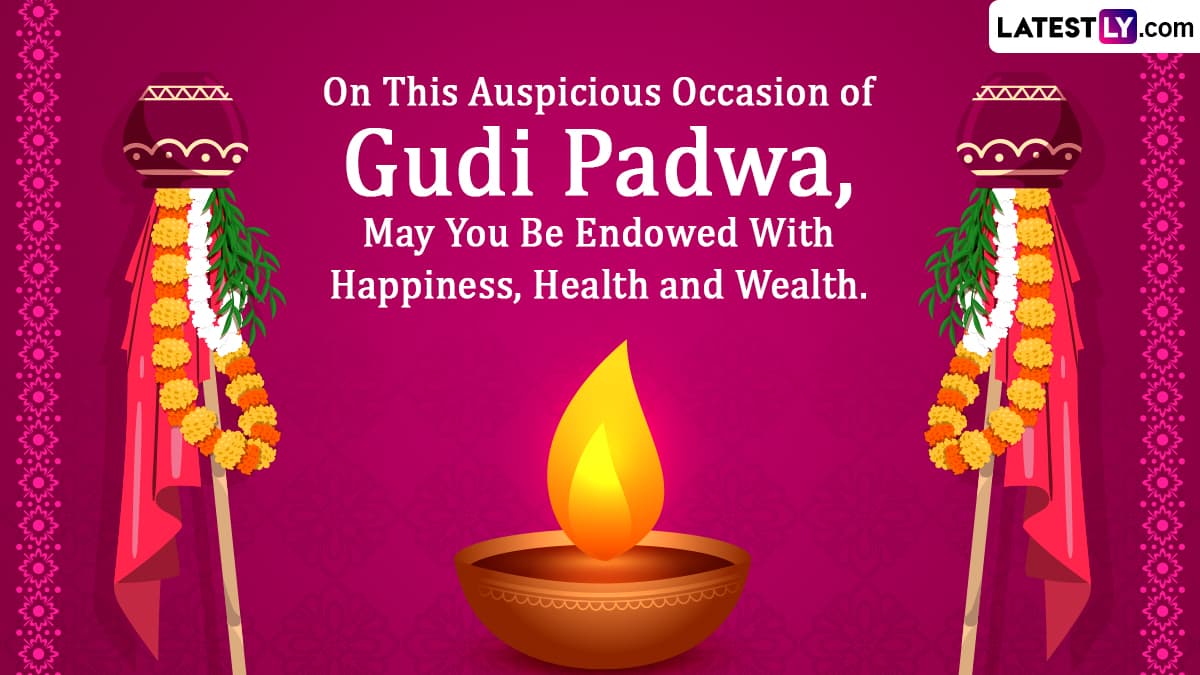 WhatsApp Message Reads: On This Auspicious Occasion of Gudi Padwa, May You Be Endowed With Happiness, Health and Wealth.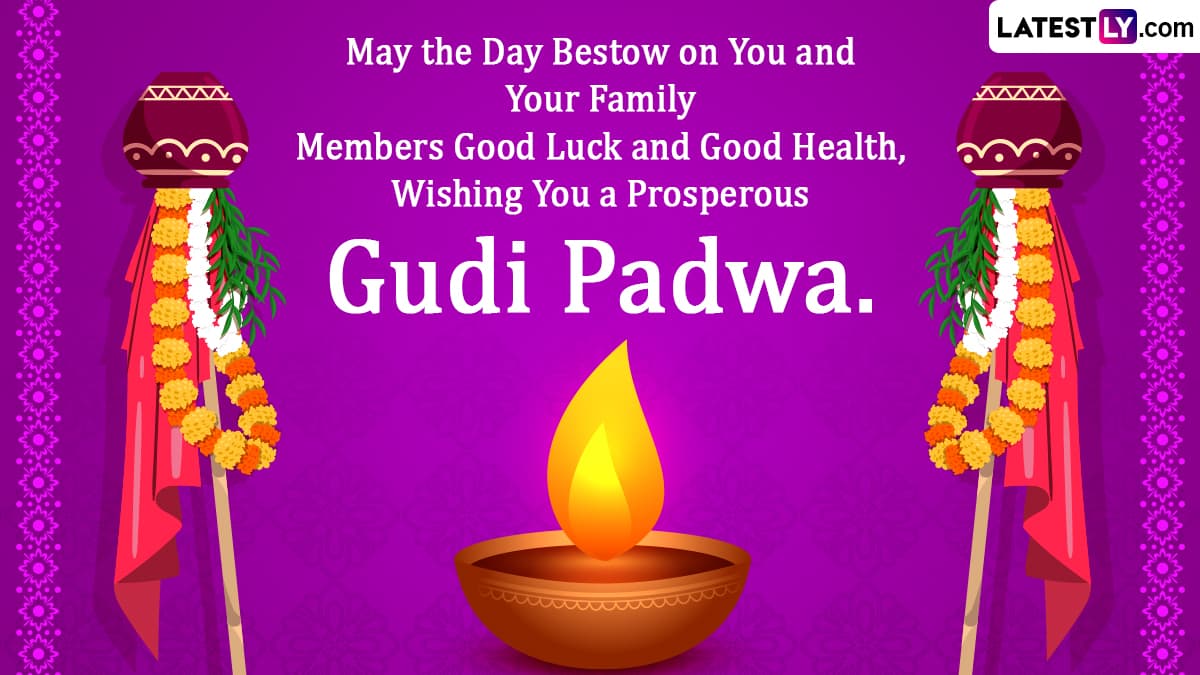 WhatsApp Message Reads: May the Day Bestow on You and Your Family Members Good Luck and Good Health, Wishing You a Prosperous Gudi Padwa.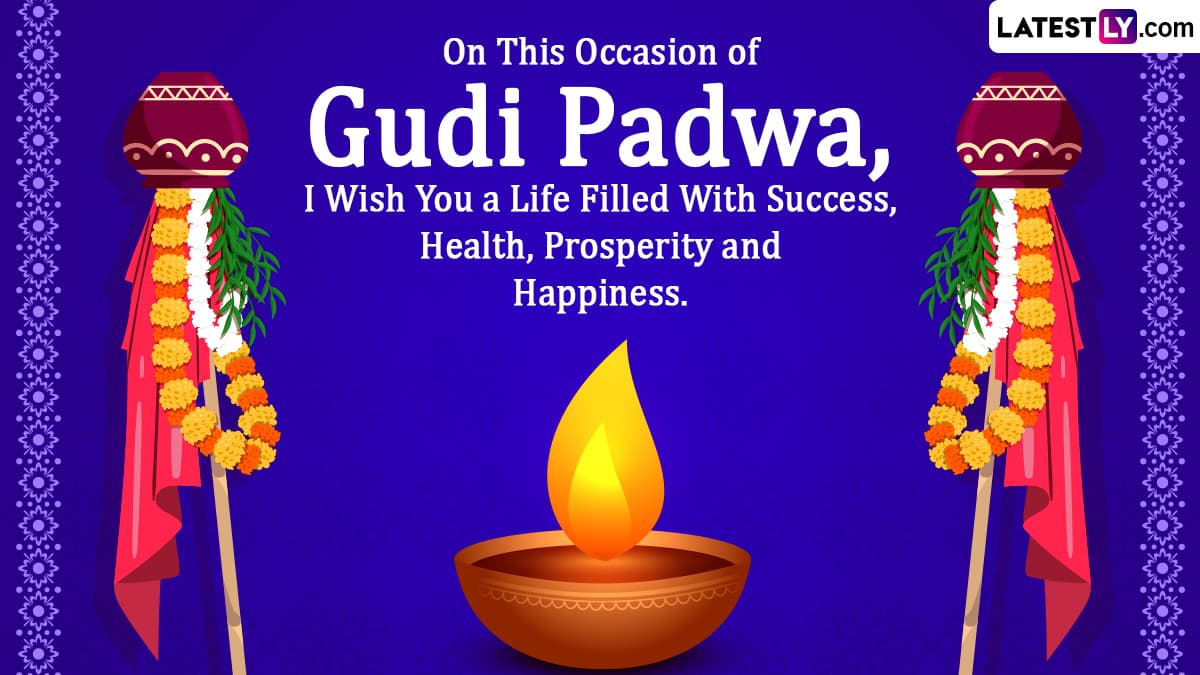 WhatsApp Message Reads: On This Occasion of Gudi Padwa, I Wish You a Life Filled With Success, Health, Prosperity and Happiness.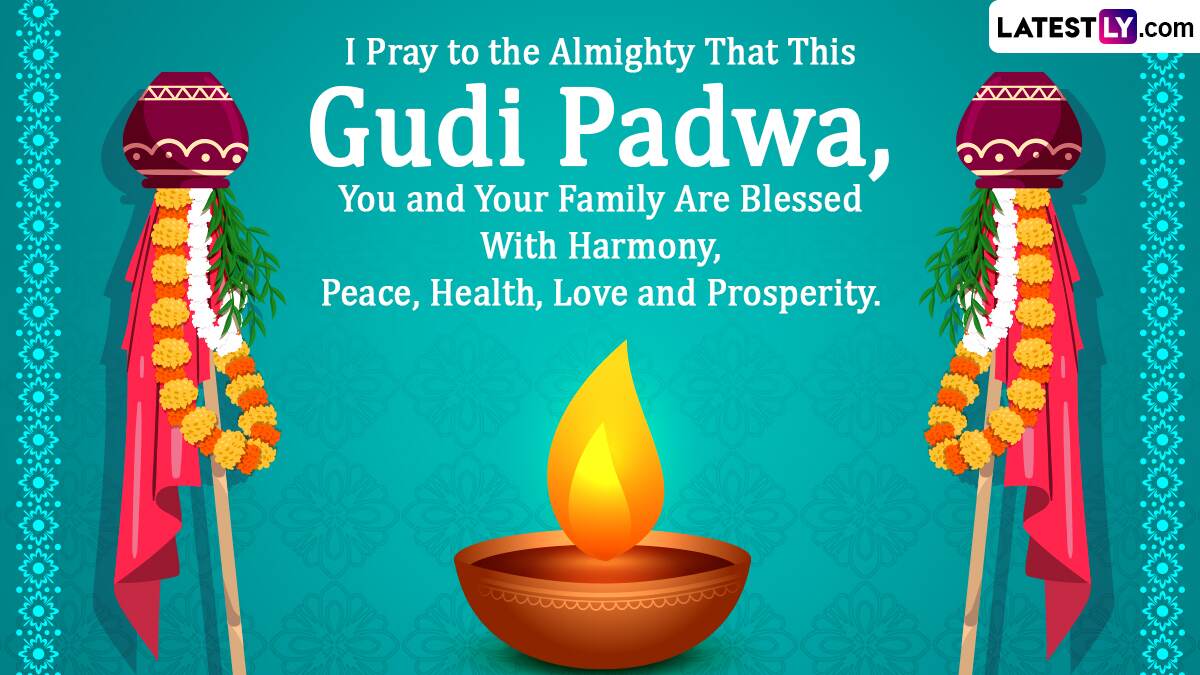 WhatsApp Message Reads: I Pray to the Almighty That This Gudi Padwa, You and Your Family Are Blessed With Harmony, Peace, Health, Love and Prosperity.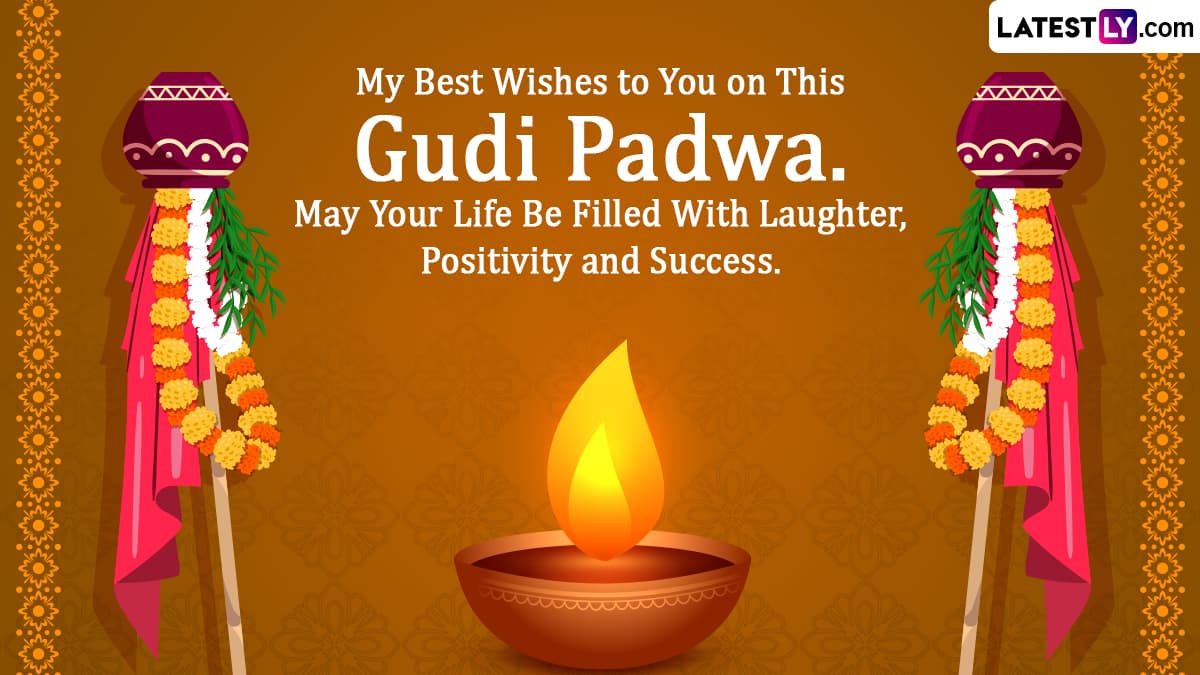 WhatsApp Message Reads: My Best Wishes to You on This Gudi Padwa. May Your Life Be Filled With Laughter, Positivity and Success.
Gudi Padwa marks the beginning of spring and the reaping of rabi crops. It is believed that God Brahma created time and the universe on this day. In rural Maharashtra, this day is linked to Shiva's dance and the coming together of the community as they carry the Gudi Kavad to the Shiva temple. Wishing everyone a Happy Gudi Padwa 2023!
(The above story first appeared on LatestLY on Mar 21, 2023 10:13 AM IST. For more news and updates on politics, world, sports, entertainment and lifestyle, log on to our website latestly.com).