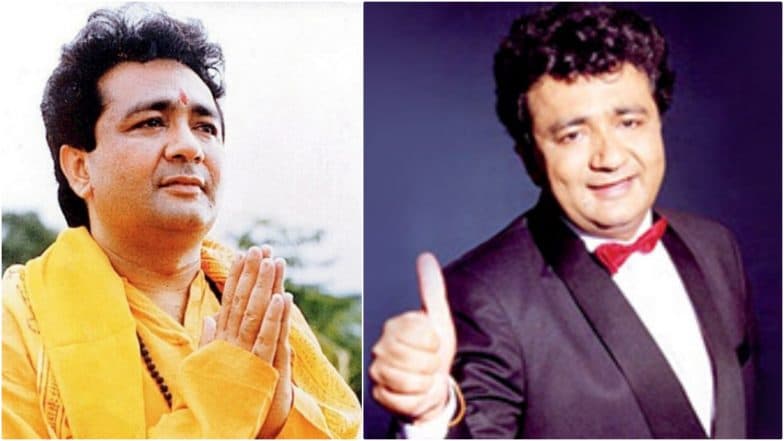 It is the legendary Gulshan Kumar's 64th birth anniversary. Founder of the music label and movie studio, T-Series, Kumar was born on 5th May, 1956. His company is now lead by his younger brother Krishan Kumar and son Bhushan Kumar. Born into a Punjabi Hindu family, he was a devoted worshipper of Lord Shiva, and Devi Parvati and his popular spiritual songs and bhajans in Hindi are loved by millions of people. No Hindu festivity in India is complete without the soulful Bhakti-geet and bhajans. On the occasion of Gulshan Kumar's birth anniversary 2019, let us remember his marvellous contributions to the music industry by listening to his religious and spiritual songs. Chaitra Navratri Bhakti Geet by Gulshan Kumar. 
Gulshan Kumar, whose actual name was Gulshan Kumar Dua, started his career at a very early age. He was a fruit juice seller in Darya Ganj market, Delhi along with his father. Kumar changed his career path when his family acquired a shop selling records and inexpensive audio cassettes, which foreshadowed the onset of a vast music empire. He started his own audio cassette operation known as "Super Cassettes Industries," which turned into a profitable business. Kumar began to a music production company in Noida, and as his business started gaining popularity, he shifted to Mumbai.
Gulshan Kumar Devi Bhakti Bhajans
On all the festivities dedicated to Hindu Goddess Durga, Kumar's bhakti bhajans are a must for the devotees to play and sing along in the religious gatherings. The above video compiles Kumar's fourteen soulful songs that you can listen any time.
Gulshan Kumar Shiv Bhakti Bhajans
Kumar was an ardent follower and devotee of Lord Shiva. His Shiv Bhakti geet are melodious and accurate for all the religious gatherings, worshipping Lord Shiva.
Gulshan Kumar Hanuman Chalisa
Hindu devotees in India, believes that those who chant Hanuman Chalisa every day with full devotion, are a receiver of good health and fortune. Listen to the melodious voice and chant the verses of Lord Hanuman to attain prosperity.
During the life of Gulshan Kumar, T-Series arose as one of the top music labels in India, and it continues to be a major label. In India, it has the largest distribution network of thousands of dealers. Kumar's contributions to the music industry in India will be cherished lifelong.