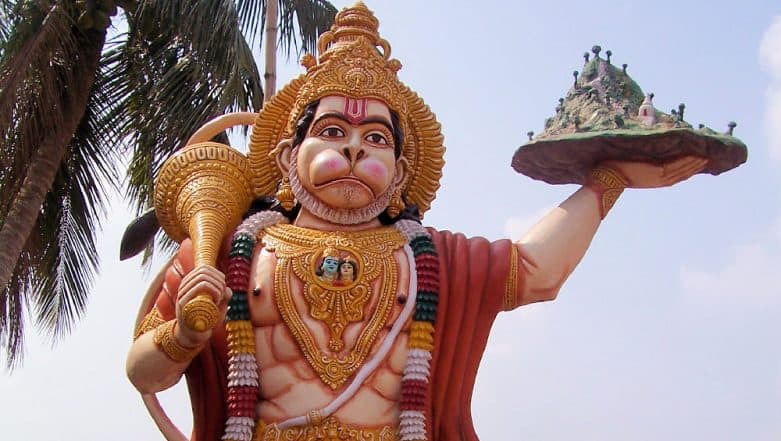 The auspicious occasion of Hanuman Jayanthi is celebrated for a period of 41-days in the southern states of Andhra Pradesh and Telangana. The celebration starts on Chaitra Purnima (mid-March) and ends on the tenth day during Krishna Paksha in Vaishakha month (May). In Andhra Pradesh, devotees begin 41-days Deeksha on Chaitra Purnima and conclude it on Hanuman Jayanthi day, i.e. today, May 29. Devotees are celebrating Hanuman Jayanthi 2019 with a grand Puja at Kondagattu Anjaneya Swamy Temple in Telangana. The temple, dedicated to Lord Anjaneya Swamy, is one of the famous temples located in Muthyumpeta village of Mallial mandal, Jagitial district of the state.
The auspicious occasion of Hanuman Jayanti marks the birth of Bajrangbali, often referred to as Maruti, one of the most important heroes of the Hindu epic Ramayana. In 2019, the special day will be celebrated across India on Friday, April 19. On this day, devotees of Lord Hanuman celebrate his birthday and seek his protection and blessings.  Scores of devotees throng temples to worship the Lord and present religious offerings. People recite various devotional hymns and prayers like the Hanuman Chalisa and holy scriptures like the Ramayana or Mahabharata as it has the ability to conquer the evil spirits and provide peace to the mind. Hanuman Jayanti 2019: 7 Interesting Facts About Bajrang Bali on His Birthday. 
Hanuman is the son of Anjana and Kesari and is also son of the wind-god Vayu, who, as per several mythological stories, played a role in his birth. The special day is celebrated on the 15th day of the Shukla Paksha, during the month of Chaitra (the Chaitra Pournimaa) where a number of spiritual events are held in a number of temples across the nation. Hanuman Bhakts worship the Vanara (monkey) god as a symbol of devotion, magical powers, strength and energy. Is the Distance to Sun From Earth Found in Hanuman Chalisa's Chaupai; Read Lyrics.
On this special day, take a look at the different forms of the Lord:
1. Sankat Mochan Hanuman
The Sankat Mochan aspect of Lord Hanuman became popular among masses after Tulsidas, the great poet, composed a Sankatmochana Stotra in praise of the Vanara God. This is the form, in which, Hanuman is portrayed carrying a mountain in one hand and gada or mace in the other.
2. Virat Swarup Hanuman
This form of Hanuman is the gigantic one. In Ramayana, Hanuman displayed this form before Sita to gain her confidence.
3. Das Maruti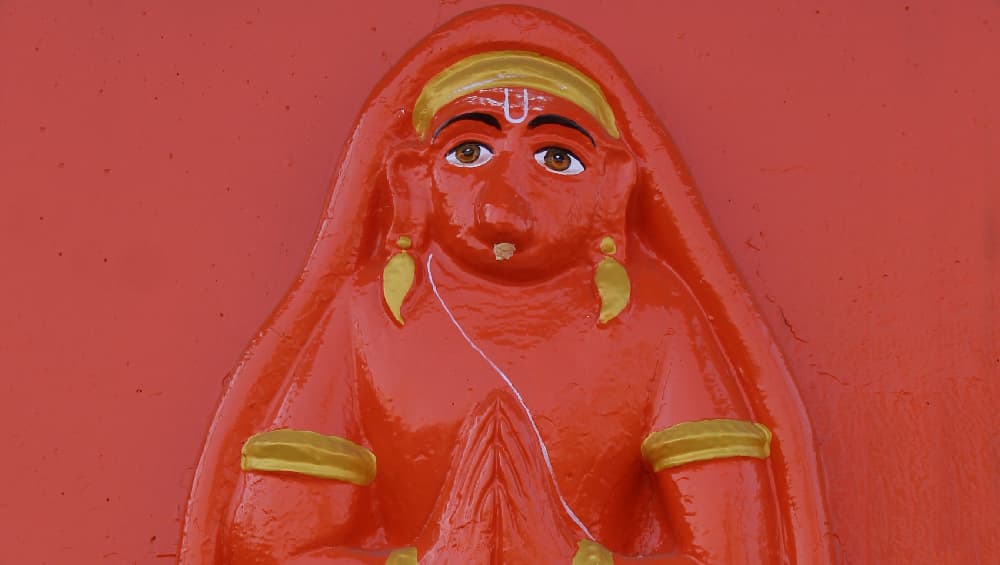 The name "Hanuman" is derived from the Sanskrit words Han ("killed" or "destroyed") and maana ("pride"). In Ramayana, this form of Hanuman is known for his emotional devotion to Rama and Sita. He combines two of the most cherished traits in the Hindu bhakti-shakti worship traditions.
4. Panchmukhi Hanuman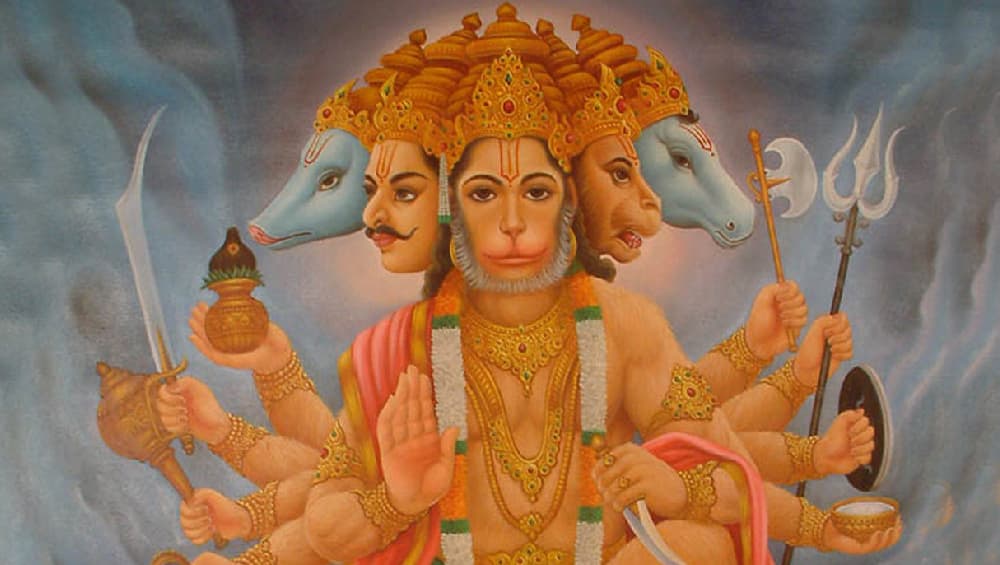 This form of the Hindu monkey-god is the most beneficial form as it fulfils all kinds of wishes of the devotees. This form of Lord Hanuman is believed to bless its devotees with success in life, give mental strength and makes one fearless.
5. Ekadas Mukh Hanuman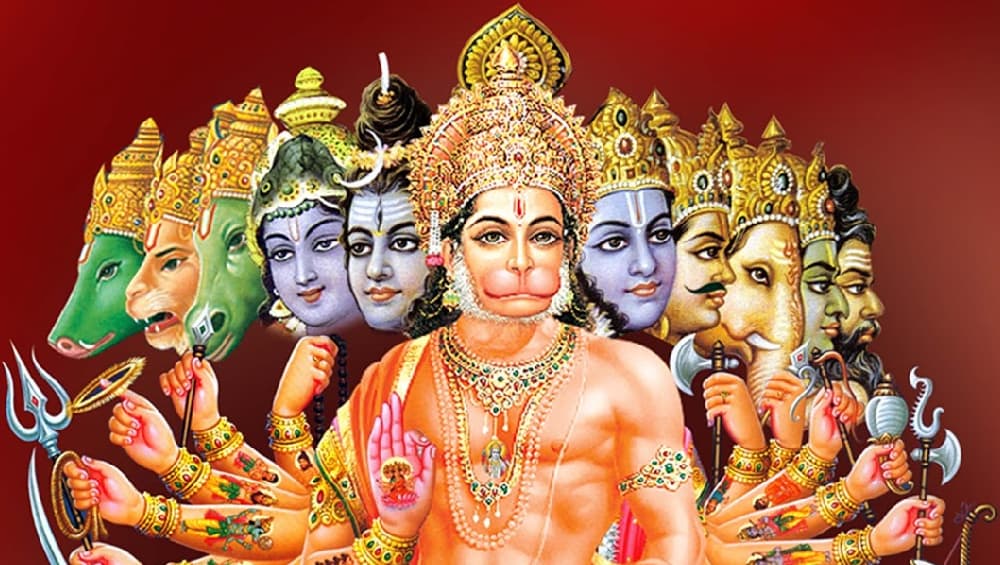 This form of Bajrangbali has 11 heads (faces). The Lord is is the destroyer of forces of demons and liberates from dangers. According to mythology, the Ekadash Mukh Hanuman provides all-round protection to its devotees and they are blessed with prosperity and happiness.
6. Nav Khand Hanuman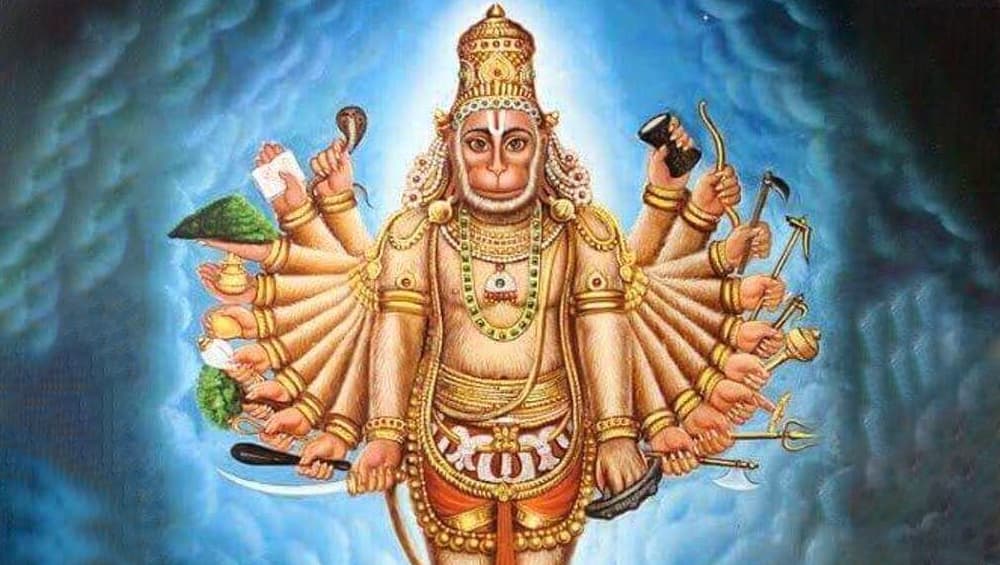 The Nav Khand form is the most fearsome form of Hanuman. Nav Khand Hanuman means Hanuman whose size is 9 times the size of seven continents. This form of Bajranbali has 1000 heads with 1000 hands and innumerable aastra (weapons) in his hand.
7. Rudra Avatar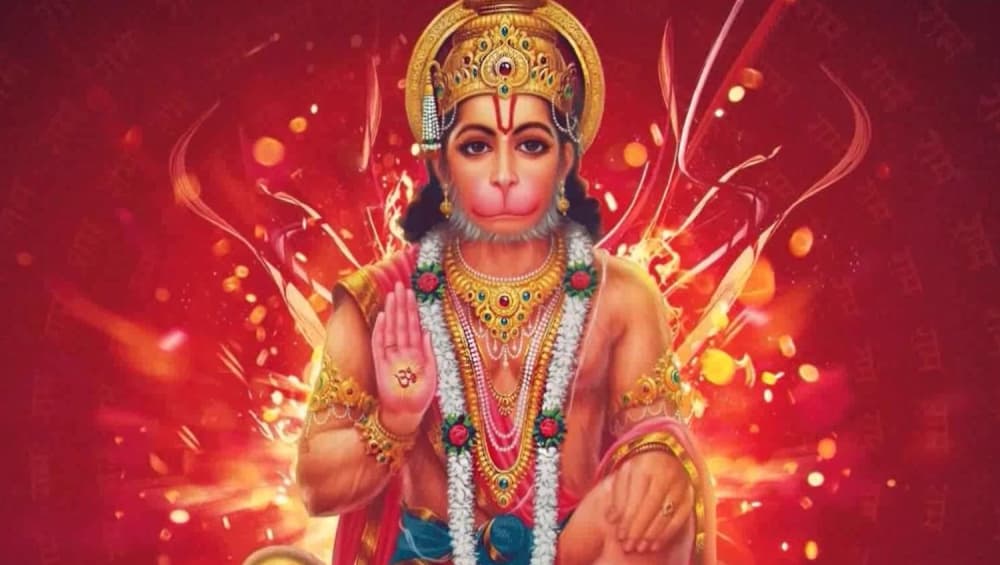 Vedic scriptures provide ample evidence to indicate that Hanuman is an incarnation of Lord Shiva. As per several mythological stories, Anjana, Hanuman's mother, desired to have a son and performed penances to please Lord Shiva. After Shiva was pleased by her devotion, he blessed her with a son (Hanuman) who was an incarnation of Himself (11th Rudra).
Hanuman, an ardent devotee of Lord Rama and Sita, is also known as Anjaneya, the son of Anjana or (Anjani Putra) According to mythology, it is believed that Lord Hanuman was born at sunrise and hence, on Hanuman Jayanti, the temples start spiritual discourses at dawn before sunrise and stop it after sunrise.
May Lord Hanuman bless your life with a lot of happiness, peace and prosperity!
Jai Shree Ram! Jai Hanuman!