Hanuman Jayanti 2019 will be celebrated on April 19 to mark the birth of the revered monkey god Hanuman. Known also as Bajrang Bali, Pawan Putra or Anjaneya, Hanuman features prominently in the Hindu epic Ramayana, where he helps Lord Rama rescue Goddess Sita and kill demon king Ravana. According to Hindu mythology, Hanuman was born on the full moon day of the Chaitra month or Chaitra Purnima. The deity is worshipped throughout the country for his valour, strength and pure devotion to Lord Rama. By praying to Lord Hanuman and chanting the Hanuman Chalisa, devotees gain strength and protection from evil forces. Devotees offer sindoor, tulsi, bel leaves, red flowers and til oil to worship the Bajrang Bali on Hanuman Jayanti. It is said that with Lord Hanuman's blessings, a person can become fearless and confident. Send these Hanuman Jayanti wishes, greetings, messages, SMS, Whatsapp stickers, GIFs and images to celebrate the birth of Lord Hanuman. Hanuman Jayanti 2019: 7 Interesting Facts About Bajrang Bali on His Birthday.
Hanuman Jayanti Greetings and Wishes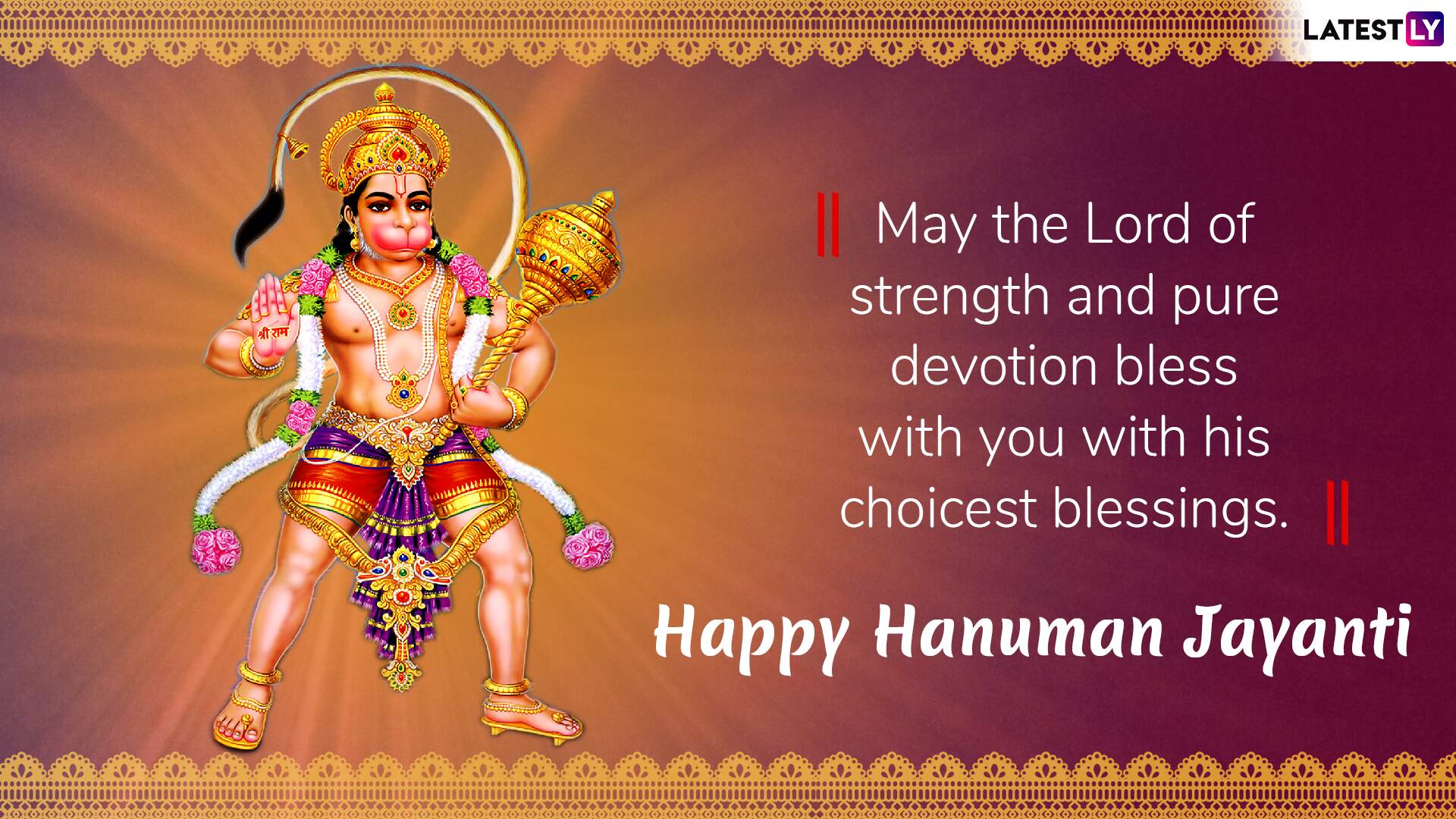 Message Reads: May the Lord of strength and pure devotion bless with you with his choicest blessings. Happy Hanuman Jayanti!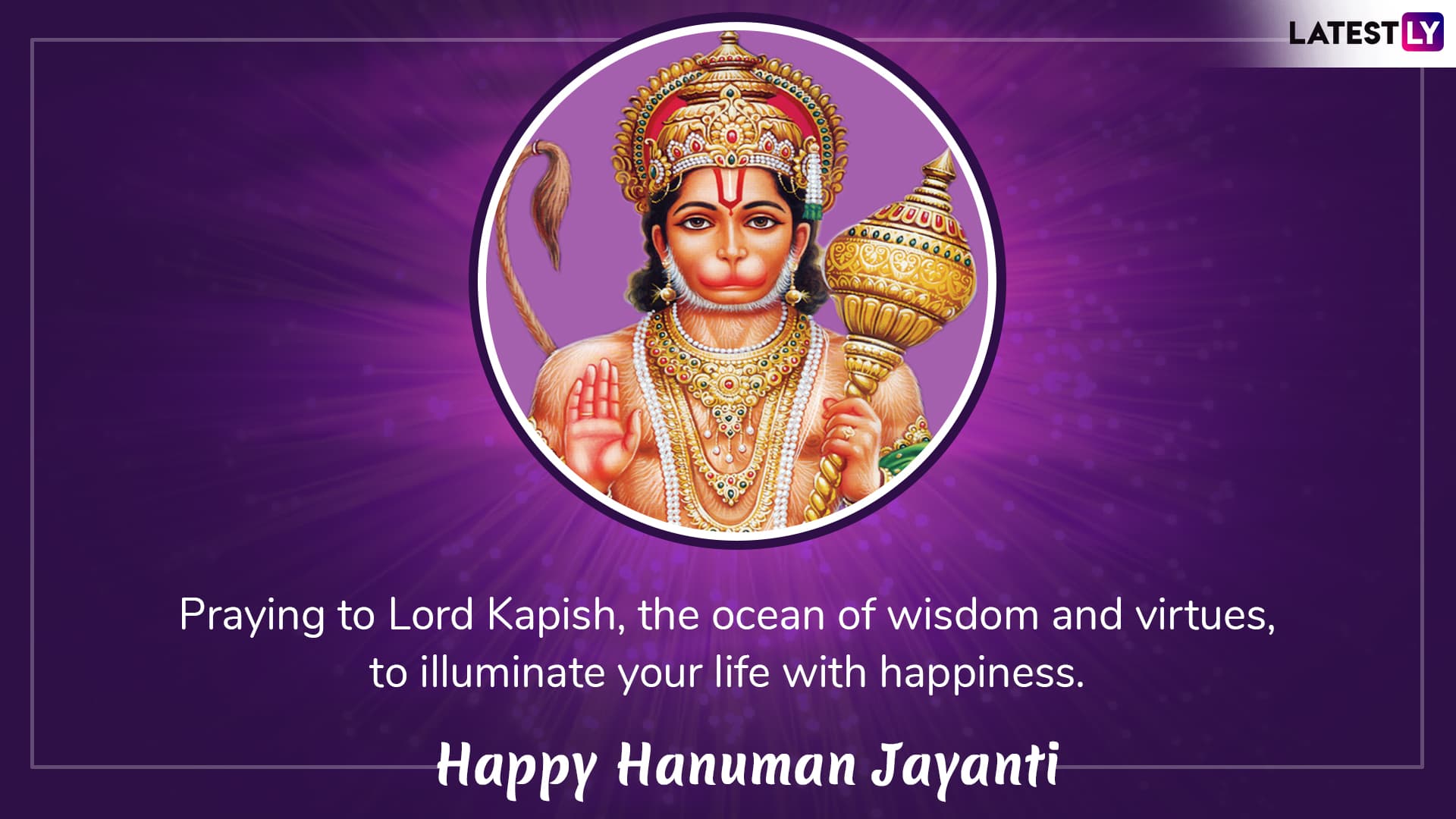 Message Reads: Praying to Lord Kapish, the ocean of wisdom and virtues, to illuminate your life with happiness. Happy Hanuman Jayanti.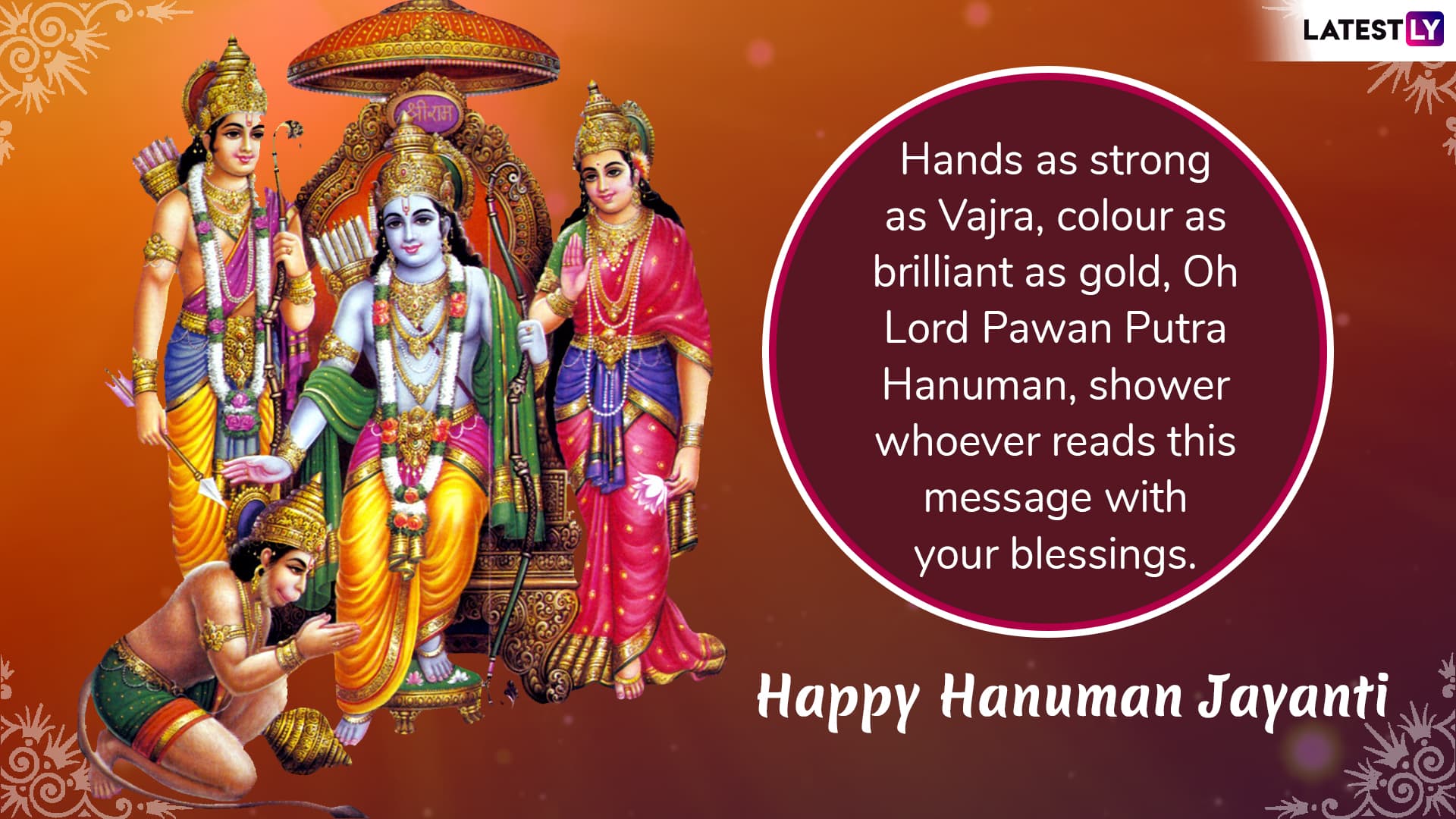 Message Reads: Hands as strong as Vajra, colour as brilliant as gold, Oh Lord Pawan Putra Hanuman, shower whoever reads this message with your blessings. Happy Hanuman Jayanti. Hanuman Chalisa Facts: Is the Distance to Sun From Earth Found in Hanuman Chalisa's Chaupai; Read Lyrics.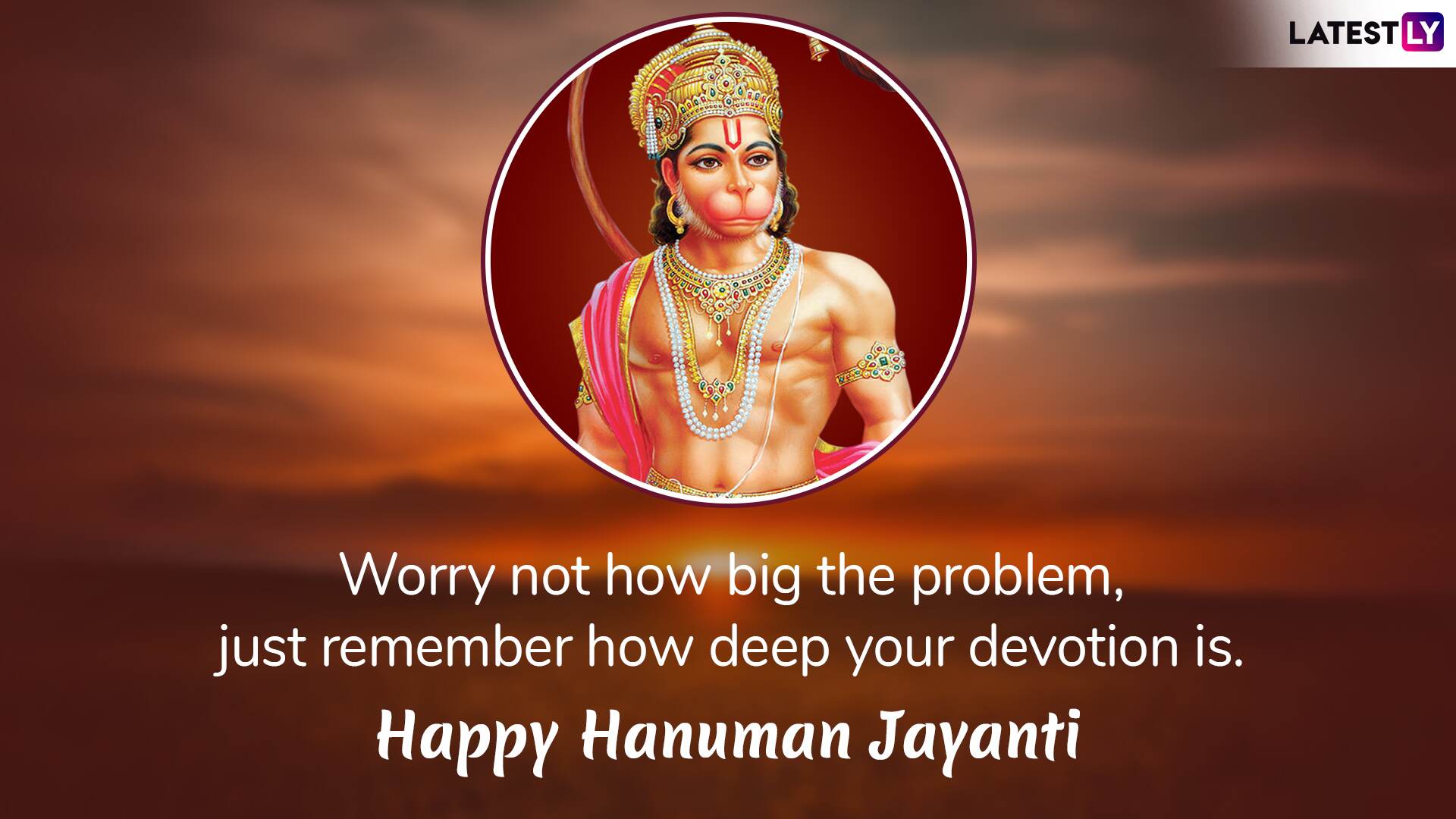 Message Reads: Worry not how big the problem, just remember how deep your devotion is. Happy Hanuman Jayanti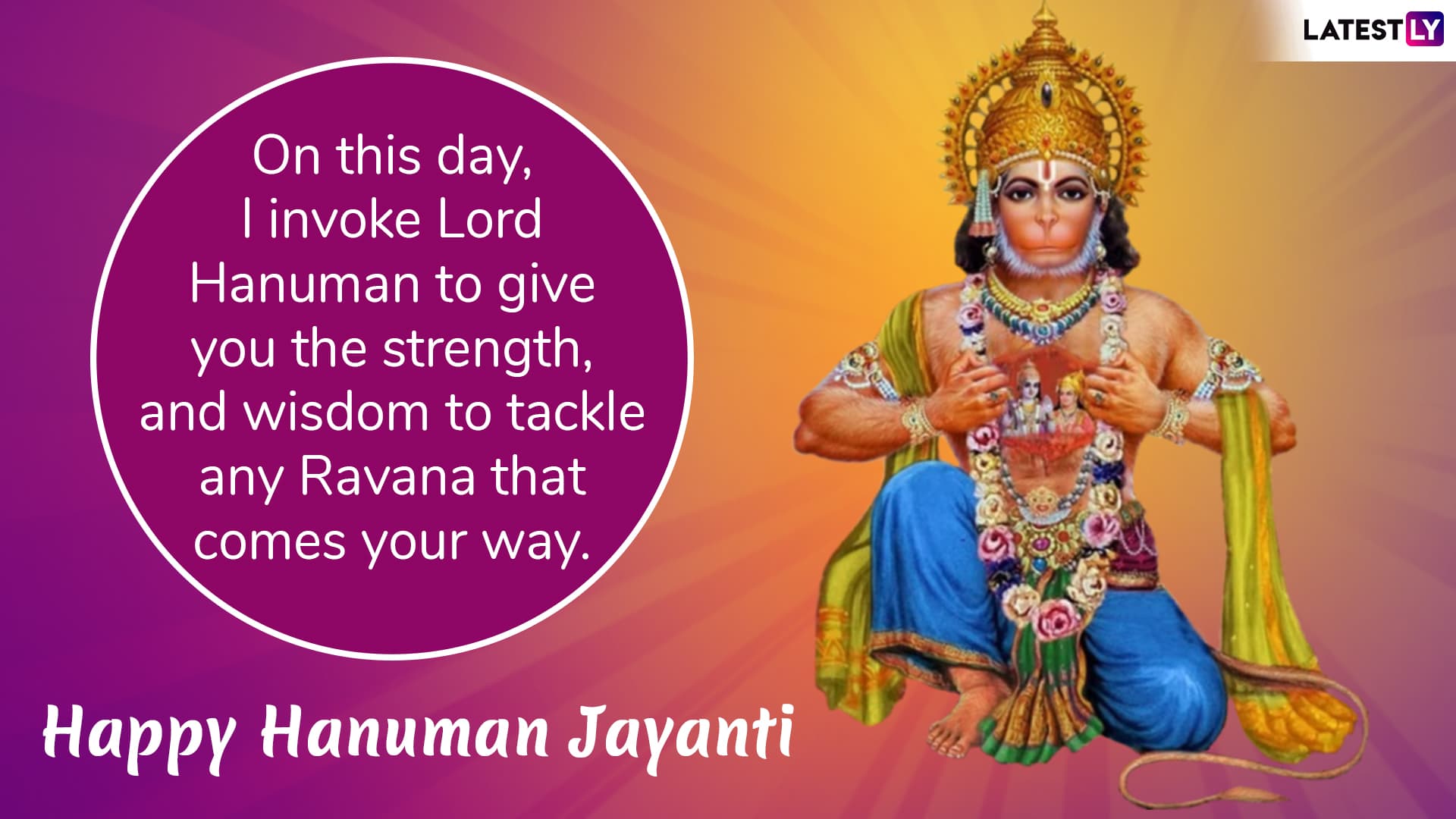 Message Reads: On this day, I invoke Lord Hanuman to give you the strength, intelligence and knowledge to tackle any Ravana that comes your way. Happy Hanuman Jayanti.  Shree Hanuman Chalisa Video, Lyrics in Hindi, English And Free PDF Download: Recite These Verses To Pray To Bajrang Bali on Hanuman Jayanti 2019.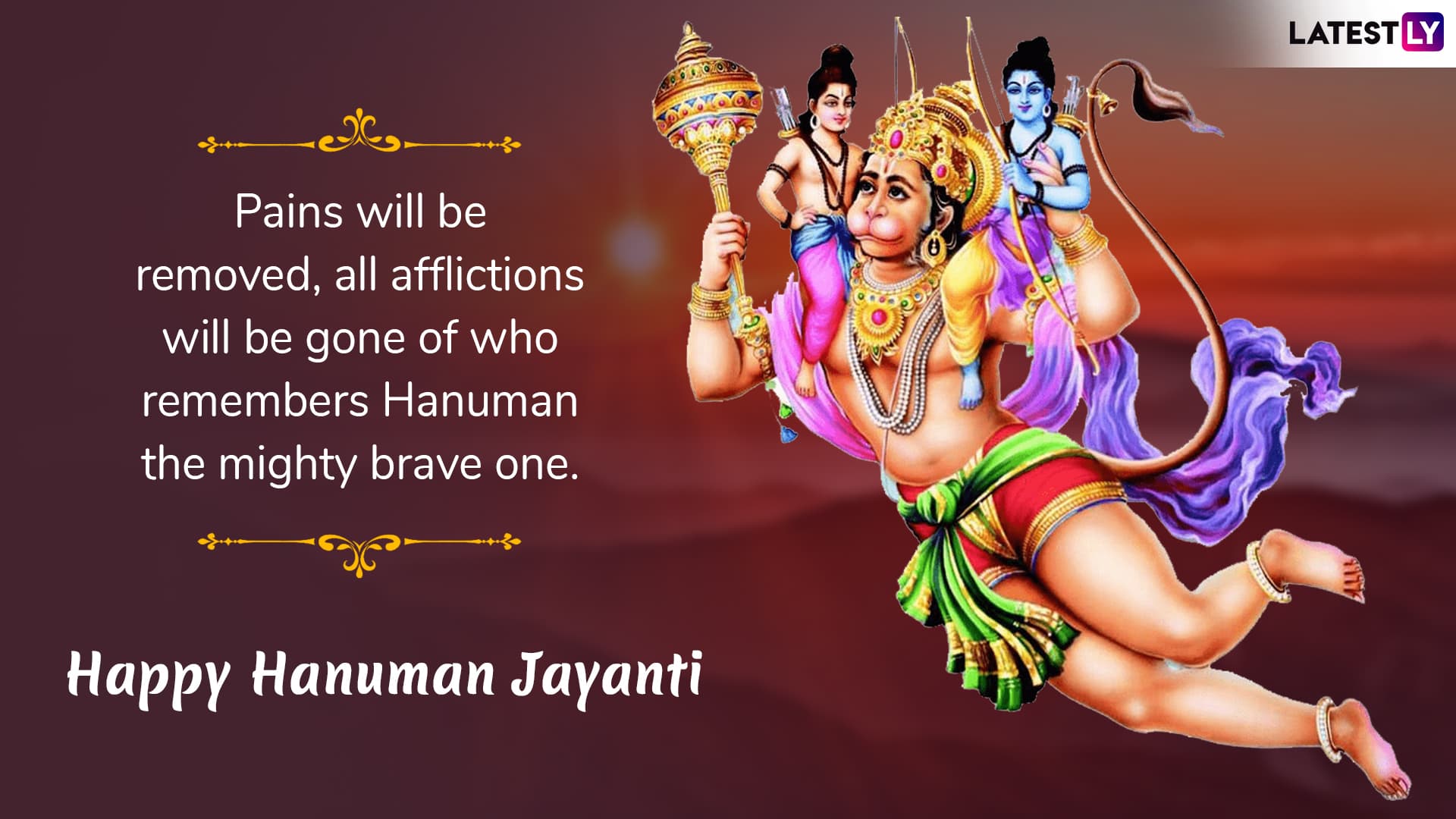 Message Reads: Pains will be removed, all afflictions will be gone of who remembers Hanuman the mighty brave one. Happy Hanuman Jayanti.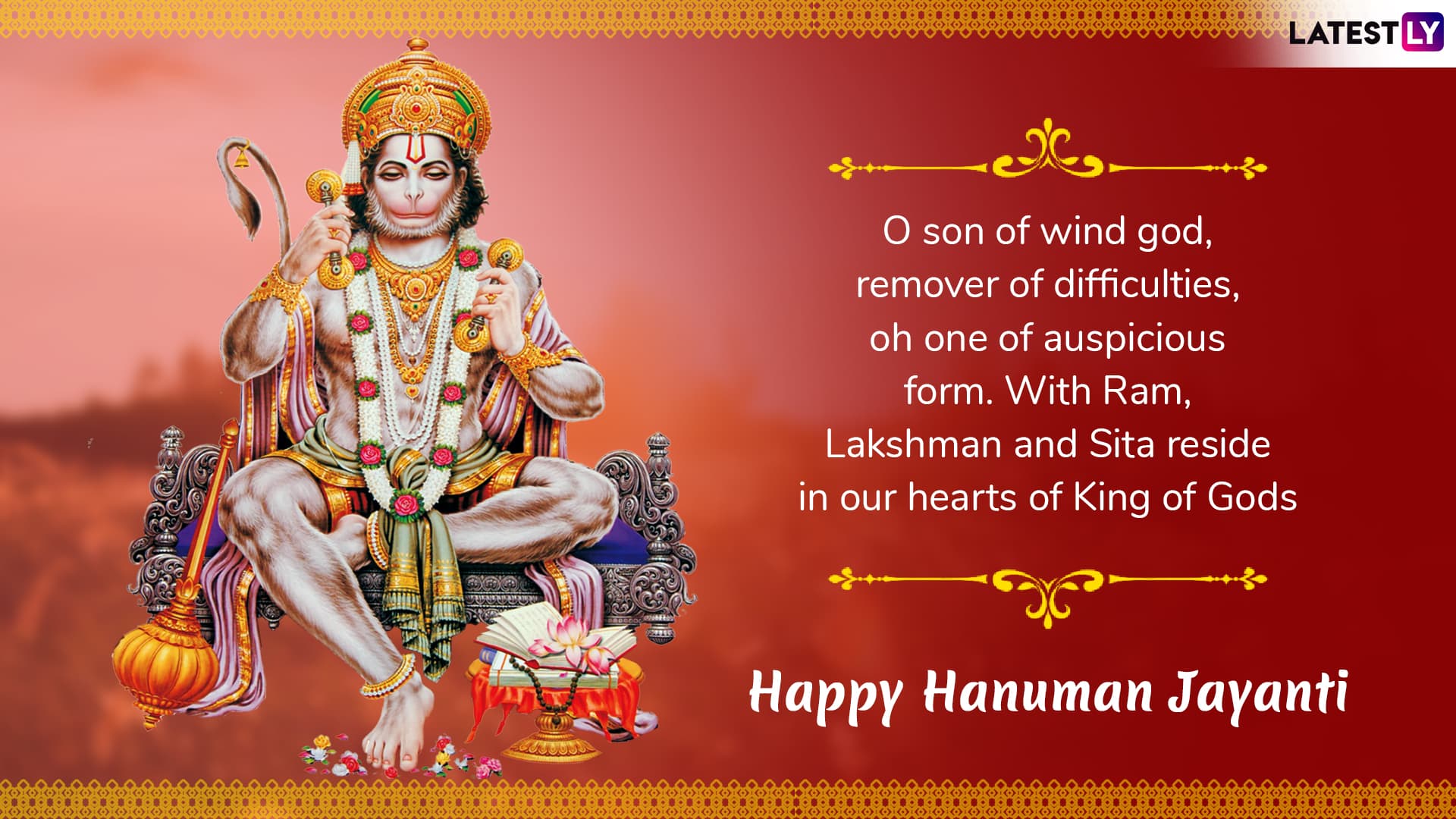 Message Reads: O son of wind god, remover of difficulties, oh one of auspicious form. With Ram, Lakshman and Sita reside in our hearts of King of Gods. Happy Hanuman Jayanti.
GIFs for Hanuman Jayanti
Hanuman Jayanti WhatsApp Stickers
Download Hanuman Jayanti 2019 WhatsApp stickers from these Google Playstore links.
Images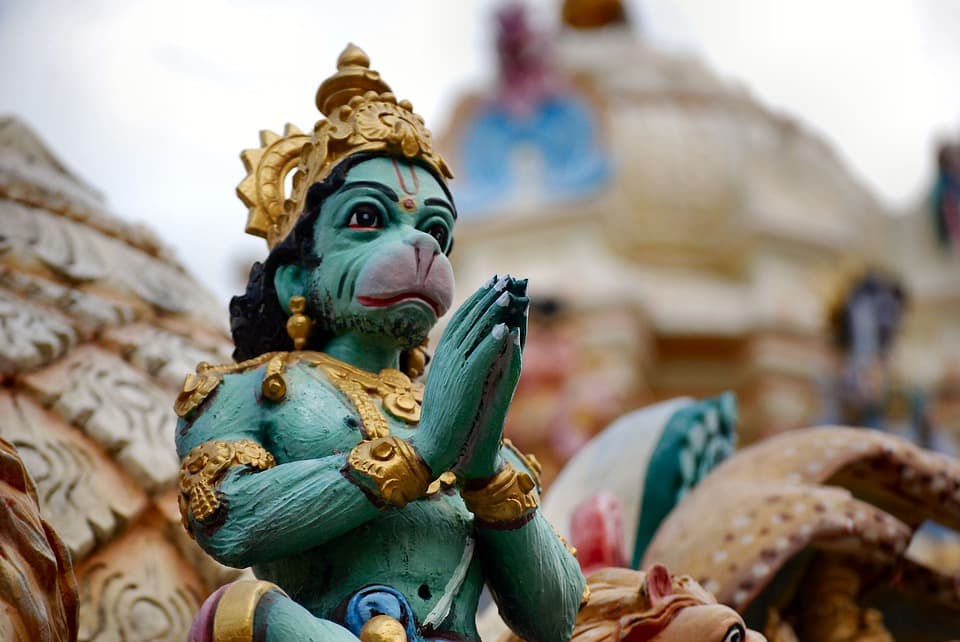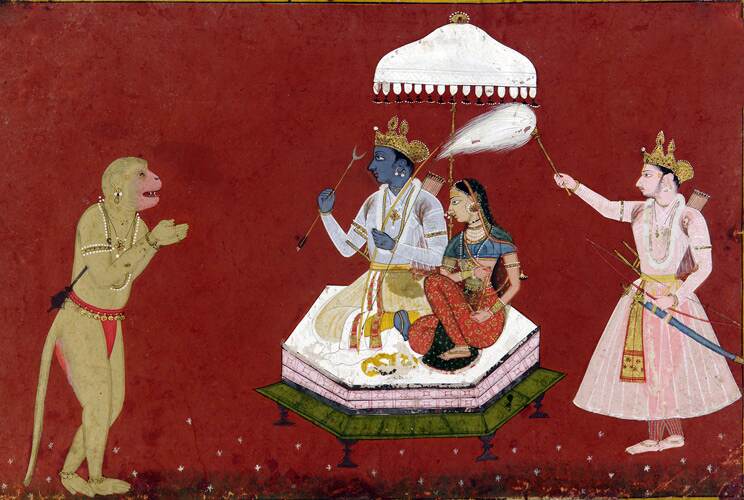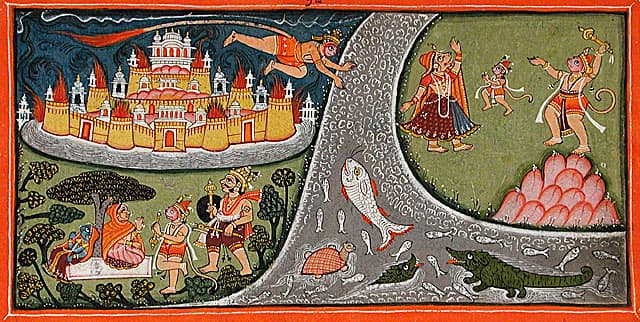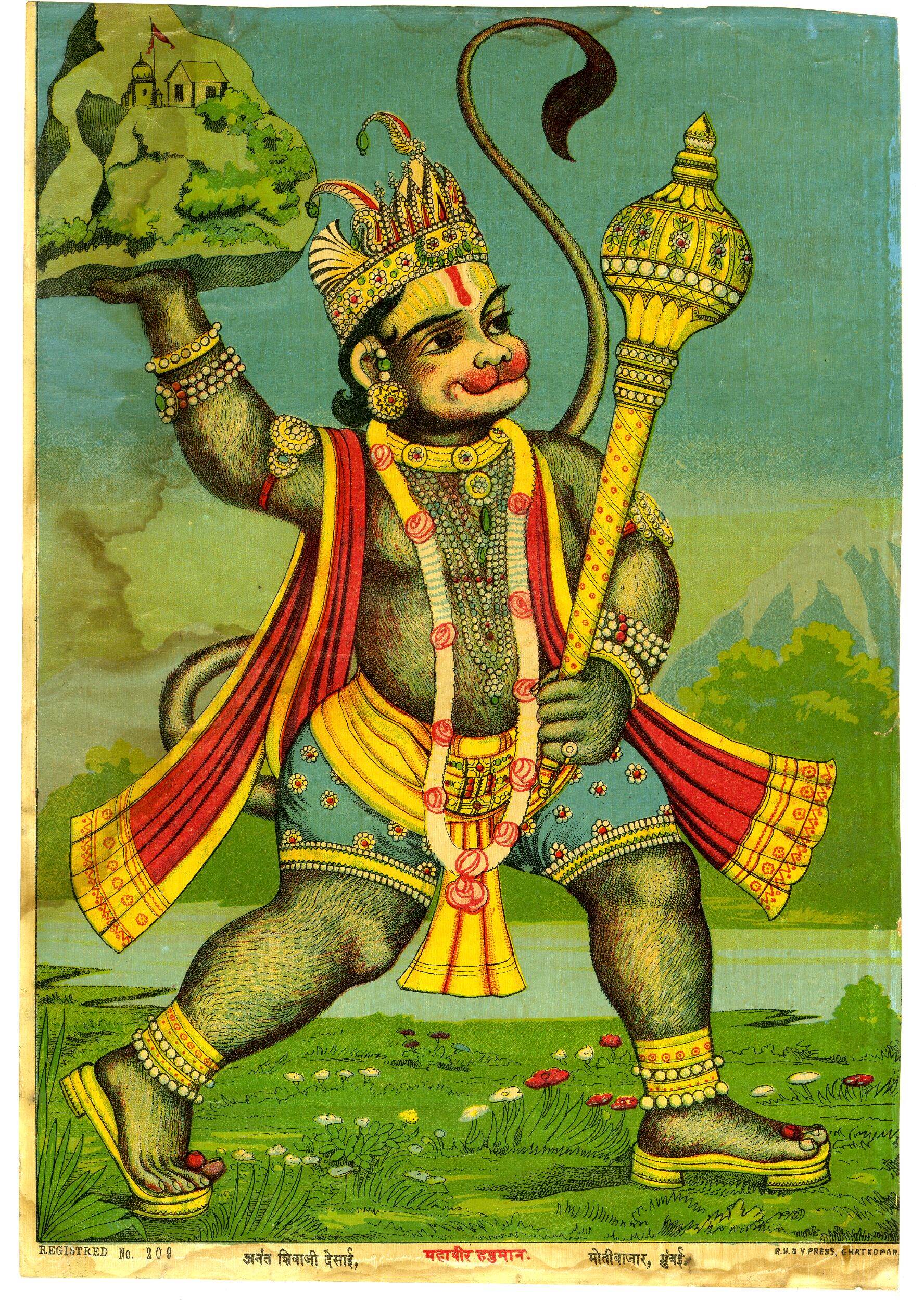 On the occasion of Hanuman Jayanti 2019, let's celebrate the virtues, wisdom and strength of the benevolent monkey lord, who never disappoints his devotees. Greet your near and dear ones with these Hanuman Jayanti messages for the Bajrang Bali's everlasting blessings.
(The above story first appeared on LatestLY on Apr 18, 2019 01:48 PM IST. For more news and updates on politics, world, sports, entertainment and lifestyle, log on to our website latestly.com).