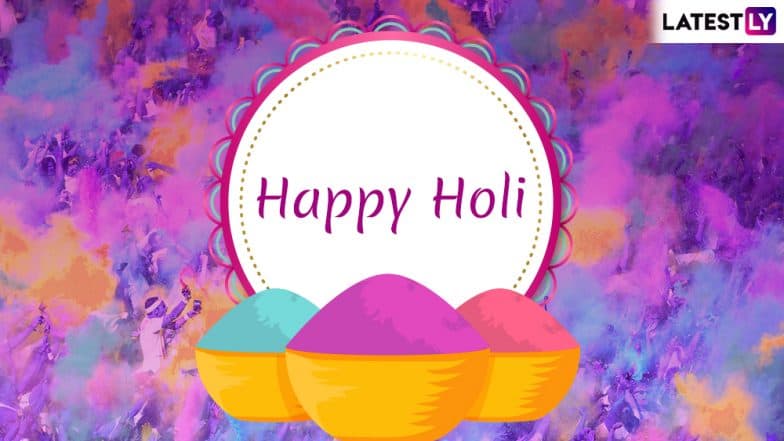 Holi, Hindu the festival of colours will be celebrated with great pomp and fervour in the country later this week. On the day of Holi, people smear gulaal and splash water on one another. Friends and families come together and people loving indulging in the festivities together. Grown-ups and children equally excited about the celebrations and is observed with great fanfare across India. While people prefer to celebrate the day with their loved ones, those living away from family members, send Holi greetings and wishes through social media platforms. People wish each other with Holi GIFs, Holi Images and Holi messages on this day.
Holi is celebrated over two days in most parts of the country, however, the celebrations extend upto a week in some northern states. Typically, the first day is celebrated as Holika Dahan when people burn a wooden pyre signifying victory of good over evil. This year Holika Dahan will be observed on March 20 and day following will be celebrated as Holi. On March 21, people apply colours on each other and it calls for large-scale celebrations in various states. On this day, people send each other Holika Dahan messages, Choti Diwali SMS, Holi images observing wishing each other the festival. Happy Holi 2019 Wishes in Advance: WhatsApp Stickers, SMS, Facebook Images and GIF Messages to Send First Greetings of The Festival of Colours.
Holi also celebrates the arrival of Spring and is celebrated on the last full moon of Phalgun, the Hindu lunar month. It also denotes fertility and prosperity. It initially began as a celebration of the spring season and now it is better known as a symbolic observation based on a Hindu mythological story. Happy Holi 2019: 5 Must-Visit Places in India to Celebrate the Festival of Colours.
According to the story, Hiranyakashipu, a mightly King wanted his subjects to worship him. But his own son, Prahlad, a devotee of Lord Vishnu refused and strengthened his beliefs in God. However, an angry King sought the help of his sister, Holika to kill Prahlad. Holika sat on a bonfire with Prahlad on her lap as she had a boon due to which fire could not kill her. But in the end, Holika died and Prahlad was unaffected. Today, people celebrate the day as a commemoration of the mythological tale which denotes good over evil. Happy Holi 2019 Songs Playlist: From Rang Barse to Balam Pichkari, Dance Away With These Old & New Bollywood Songs This Festival Of Colours (Watch Videos)
Meanwhile here are Holi greetings in English that you can send your loved ones this festival season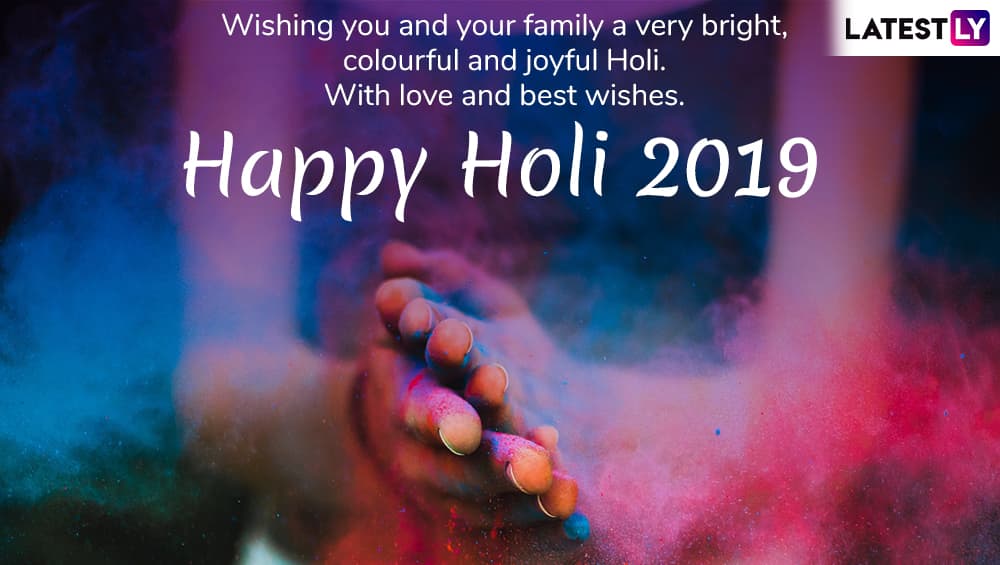 Message Reads: Wishing you and your family a very bright, colourful and joyful Holi. With love and best wishes.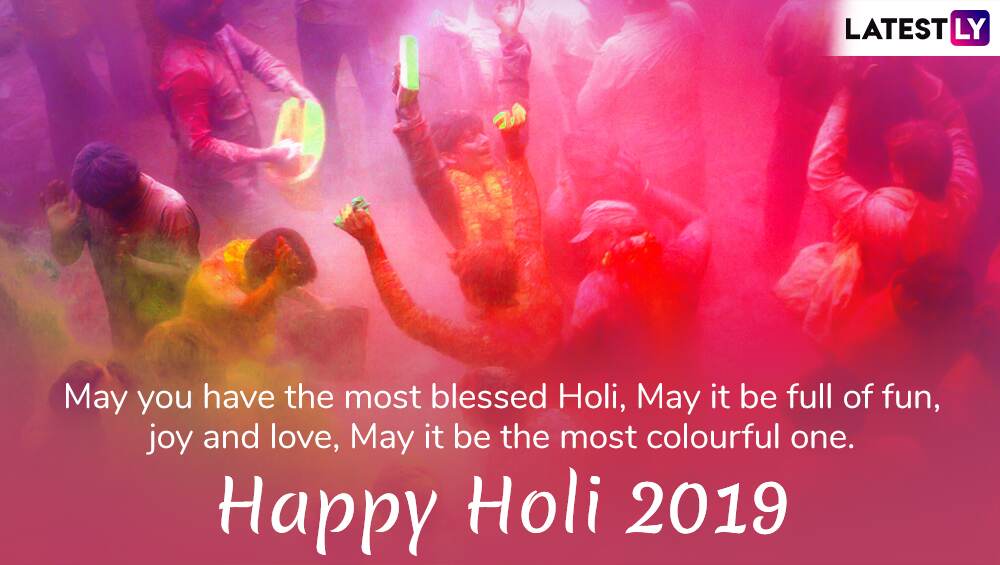 Message Reads: May you have the most blessed Holi, May it be full of fun, joy and love, May it be the most colourful one.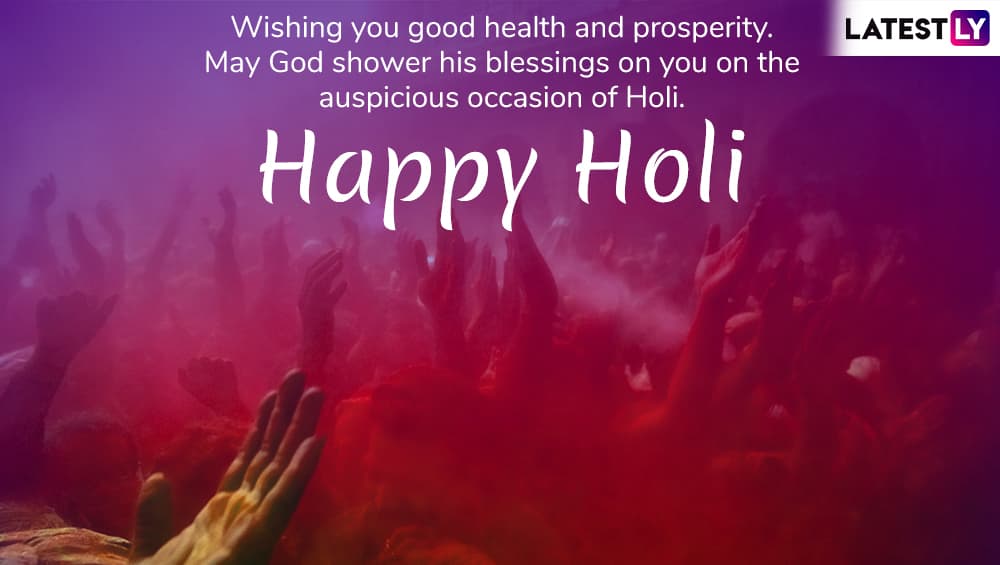 Message Reads: Wishing you good health and prosperity. May God shower his blessings on you on the auspicious occasion of Holi.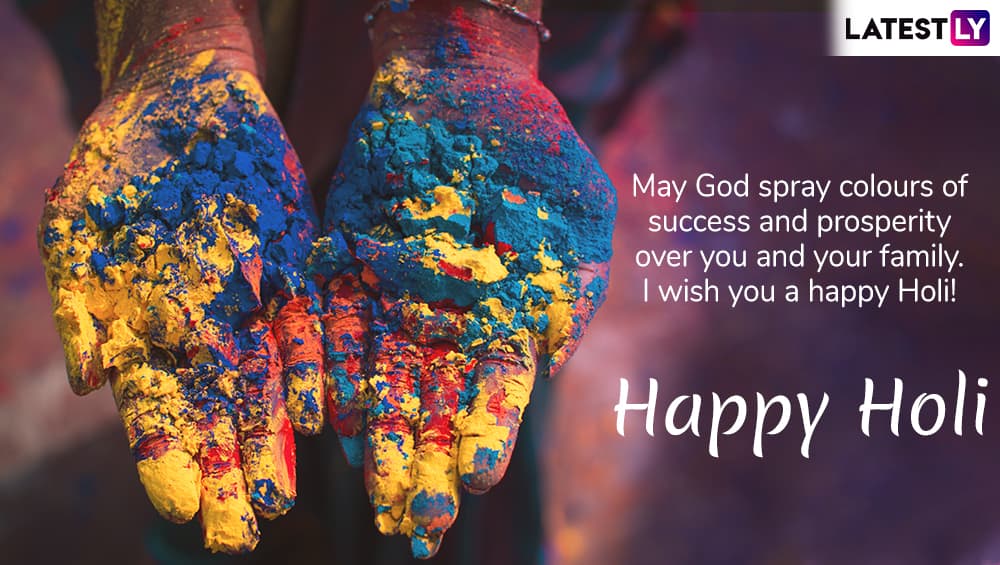 Message Reads: May God spray colours of success and prosperity over you and your family. I wish you a happy Holi!
Message Reads: Play Holi with great zeal but in a safe way with natural colours. Wishing you a happy and safe Holi.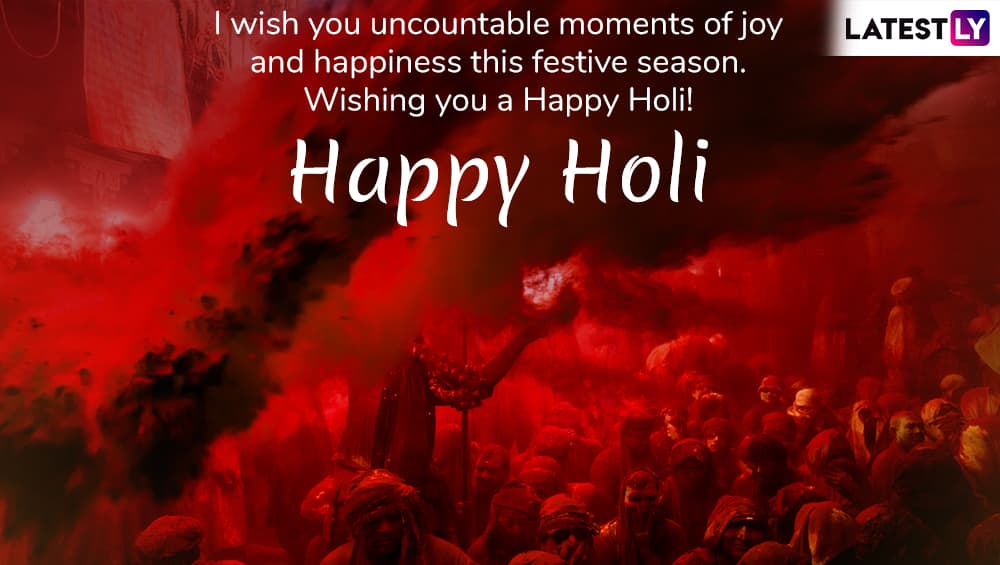 Message Reads: I wish you uncountable moments of joy and happiness this festive season. Wishing you a Happy Holi!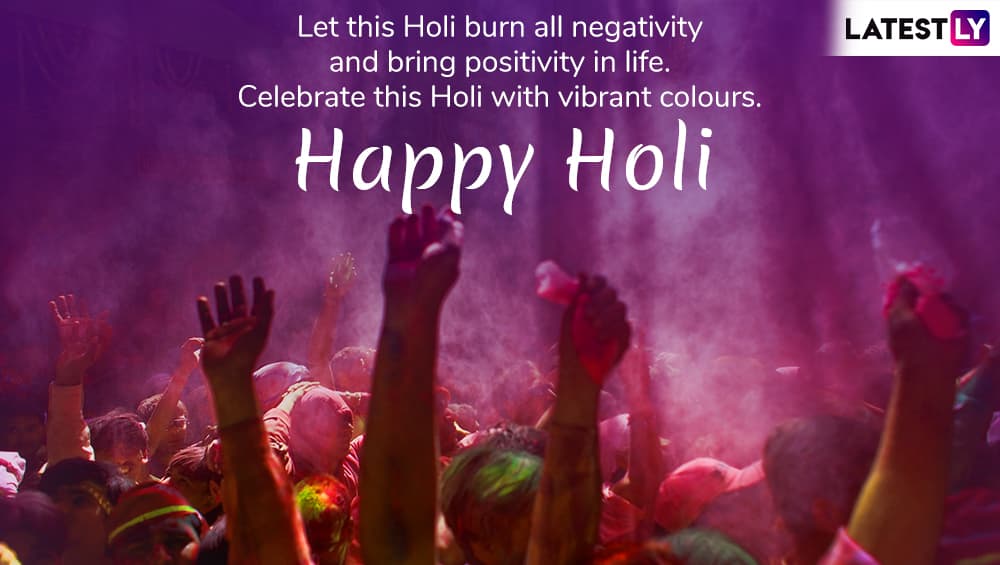 Message Reads: Let this Holi burn all negativity and bring positivity in life.
Celebrate this Holi with vibrant colours.
Watch the video below:
While the day is generally celebrated with water and colours, in Uttar Pradesh's Mathura, Phoolon waali Holi (Holi with flowers) is quite popular. Various musical processions are also taken out of temples on this day. While the celebrations and customs attached to the festival differ from state to state, the core idea of the observance is the same. We wish everyone celebrating a very happy and safe Holi!