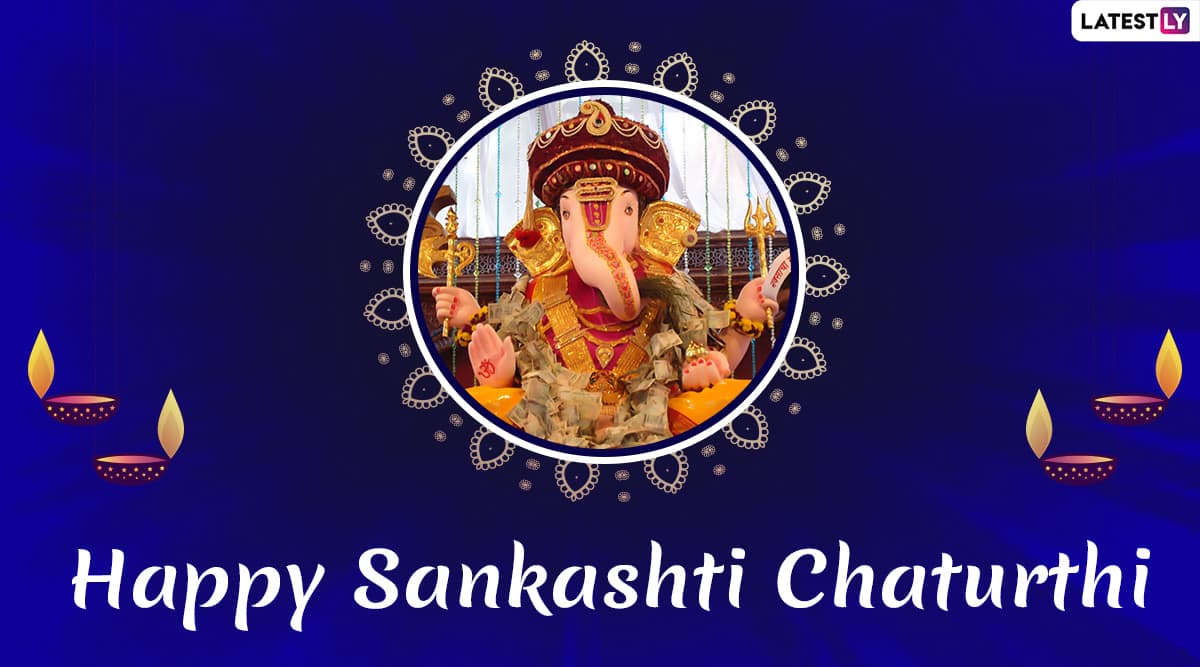 Sankashti Chaturthi is said to be one of the auspicious days for the people of the Hindu community. Dedicated to Lord Ganesha, it is celebrated twice in every month as per the Hindu calendar. People observe Sankashti Chaturthi rituals to remove obstacles, conflicting views, and harm from their way. This November 2019, Sankashti Chaturthi will be observed on Nov 15, i.e. Friday. People share Sankashti Chaturthi wishes, greetings, Ganpati Bappa photos, messages in Marathi and more. In this article, you will find a collection of Sankashti Chaturthi 2019 wishes in Marathi, English, greetings and images to share with family and friends. Sankashti Chaturthi 2019 Images And Wallpapers: Lord Ganesha Posters, HD Photos, WhatsApp Stickers And GIF Images For Free Download.
The meaning of the word Sankashti means 'delivering during the bad times' and Chaturthi means 'fourth day'. It is said that Lord Ganesha appears on the earth to all his devotees and removes all the obstacles and harm in their way. It was on the day of Sankashti Chaturthi when Lord Shiva declared Lord Ganesha as superior to all the Gods. Sankashti Chaturthi bears a lot of significance, for which you can click here. As this festive day nears, we at LatestLY wish you a very 'Happy Sankashti Chaturthi Day'.
People can send across Sankashti Chaturthi 2019 greetings to their known ones through WhatsApp, Facebook, Instagram, Snapchat, Hike, and other social media apps. It is a sweet gesture to see people reconnecting with each other on such festive days and blowing a fresh lease of life in their relationships.
Individuals can send 2019 Sankashti Chaturthi wishes through WhatsApp messages, Facebook statuses, Instagram posts, Hike messages, Snapchat stories and other apps, to their family, friends, and relatives wishing them on this festive day. Recently, WhatsApp had launched a new feature, i.e. WhatsApp Stickers', which is used comprehensively by the youth to wish others on such festive occasions.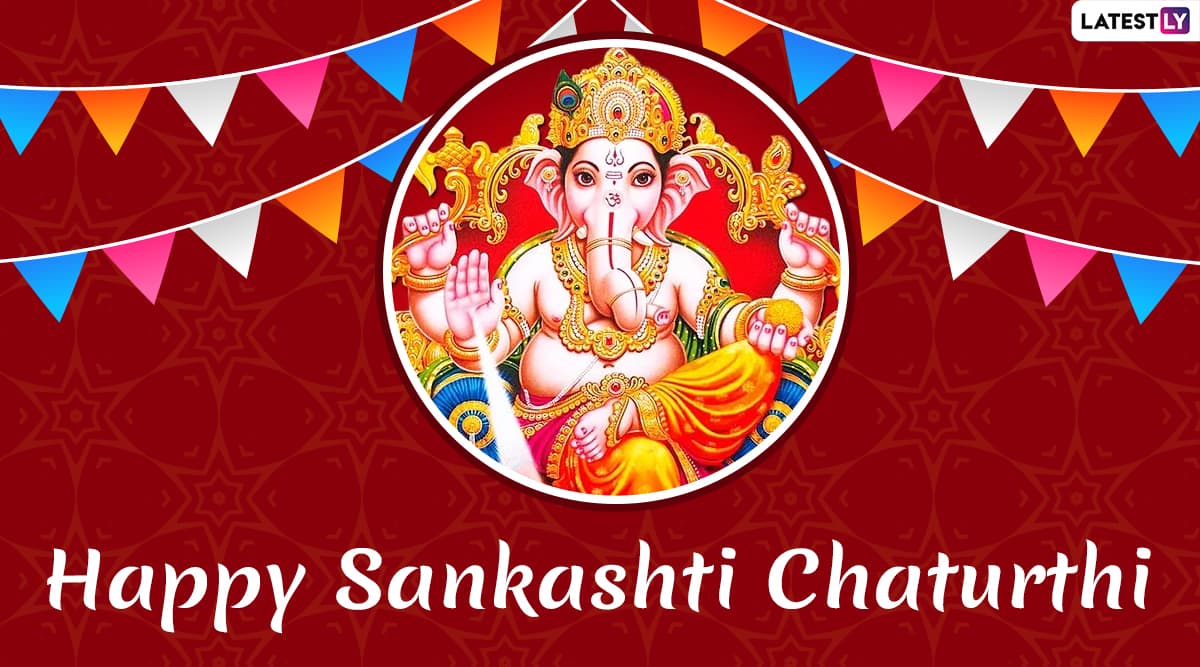 WhatsApp Message Reads: May Lord Ganesha Keep You Away All Evils and Bless You Always, Ganpati Bappa Morya Mangalmurti Moraya! Happy Sankashti Chaturthi.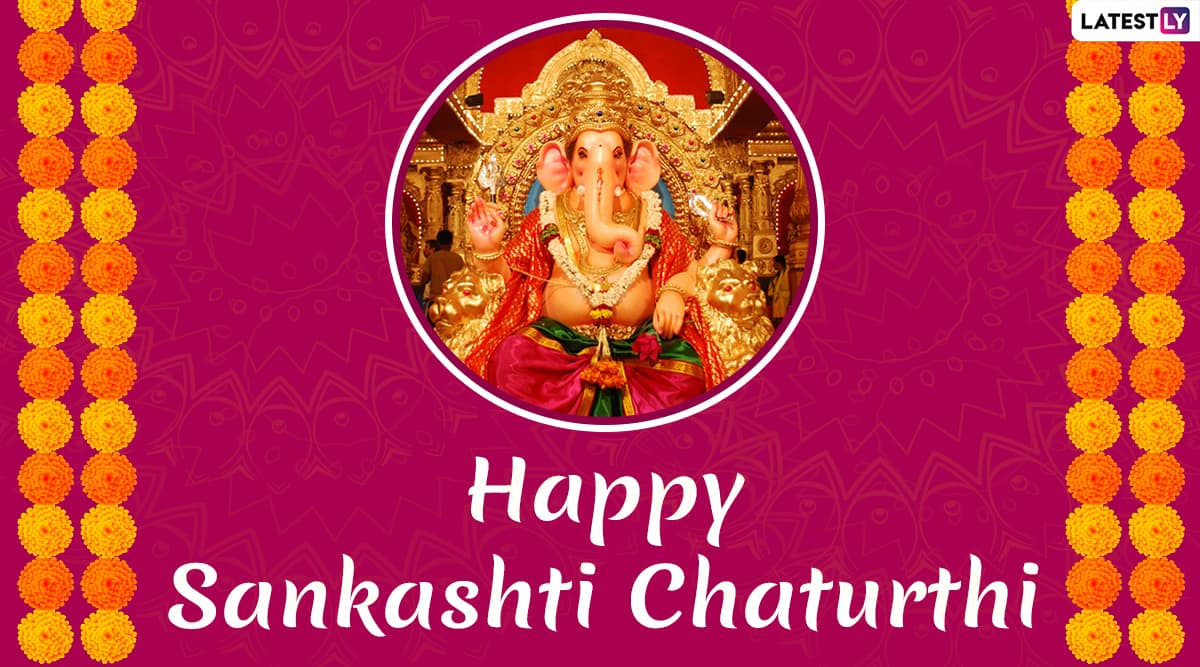 WhatsApp Message Reads: May Lord Ganesha Come to Your House and Take Away All Your Worries and Sorrows. Wishing You & Your Family Shubh Sankashti Chaturthi Puja.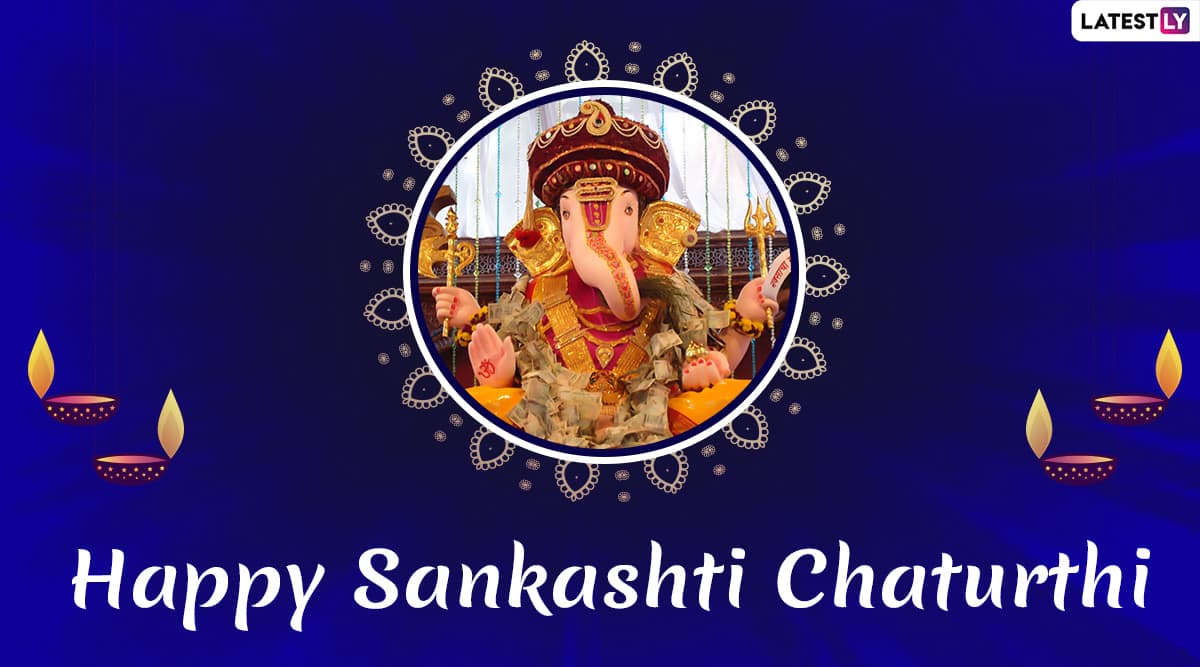 WhatsApp Message Reads: वंदन करतो गणरायाला, हात जोडतो वरद विनायकाला...प्रार्थना करतो गजाननाला, सुखी ठेव नेहमी..! सर्व गणेश भक्तानां, "संकष्टी चतुर्थीच्या हार्दीक शुभेच्छा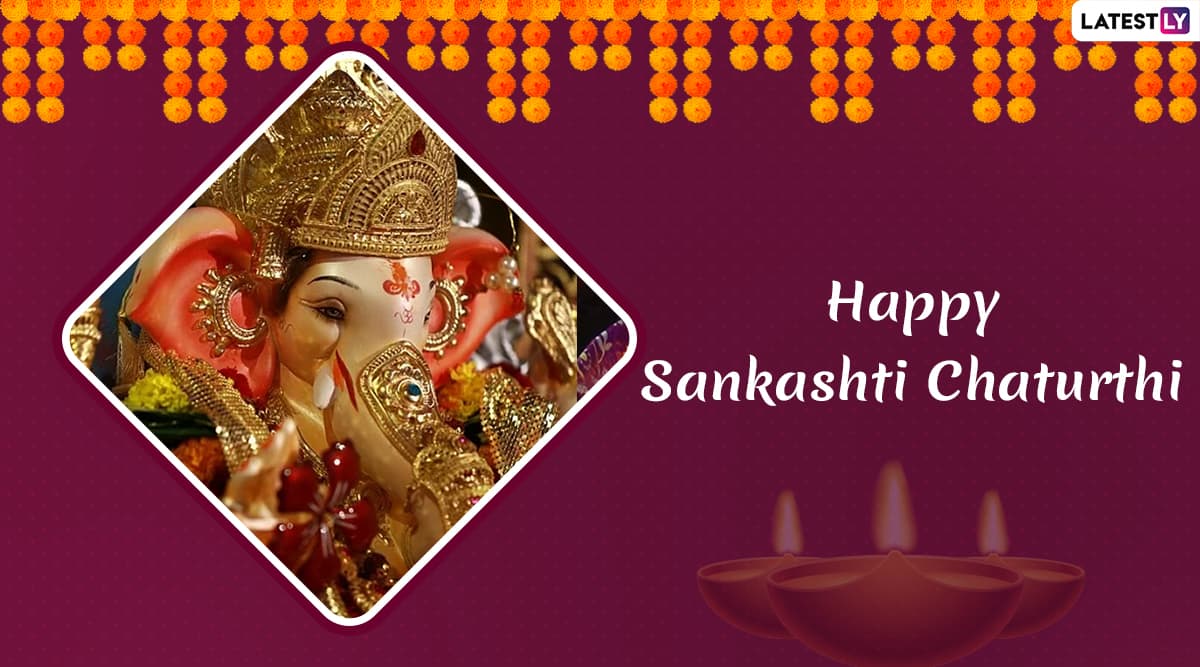 WhatsApp Message Reads: May Lord Ganesha Bestow Success, Happiness And Prosperity Upon You & Your Family! Jai Shri Siddhi Vinayaka, Happy Sankashti Chaturthi.
If you are looking for new and popular 2019 Sankashti Chaturthi wishes and greetings to send it across on this occasion, well, you should not worry as we have your back. We at LatestLY bring you some of the best Sankashti Chaturthi messages that you can share on this auspicious occasion.