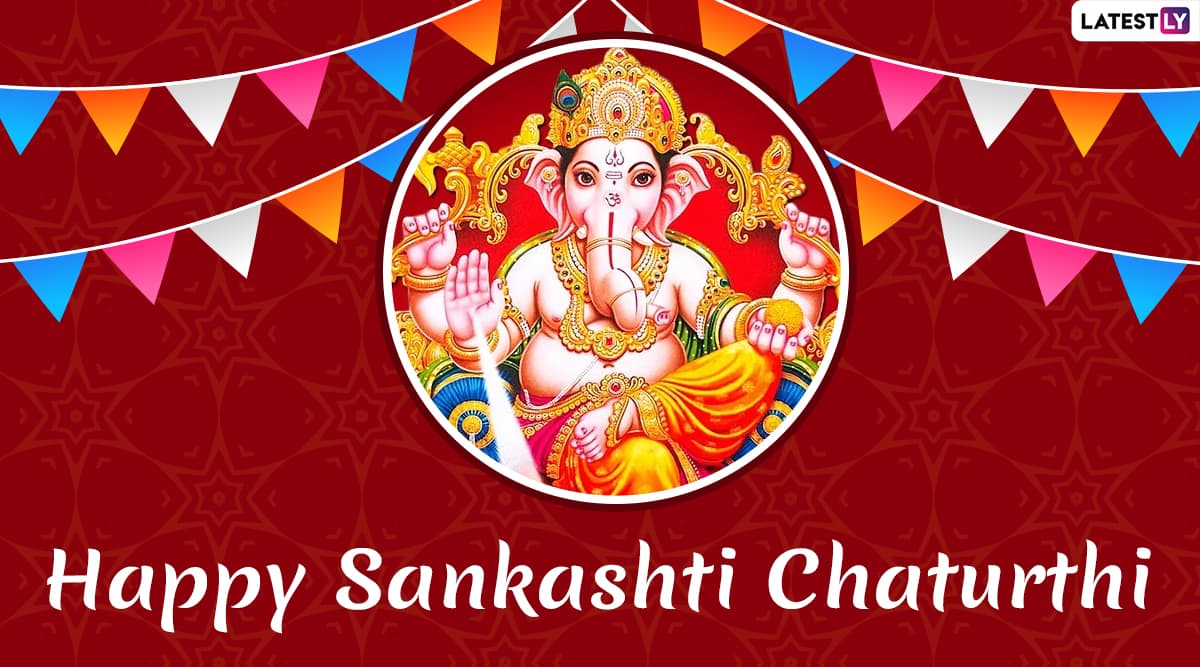 Sankashti Chaturthi 2019 is being celebrated on November 15. It is the auspicious day dedicated to Lord Ganesha and is observed on Krishna Paksha Chaturthi (fourth day) of every Hindu month. It is celebrated in the Margashirsha month of the Hindu calendar. Ganpati devotees across the country celebrate Sankashti Chaturthi by observing a fast in the name of Lord Ganesha. People also enjoy sharing Sankashti Chaturthi Images and Wallpapers on Facebook Status, Ganesh Aarti and Mantra songs and Sankashti Chaturthi wishes, messages and WhatsApp Stickers to celebrate this day. Sankashti Chaturthi Vrat in November 2019 Date: Ganpati Puja Shubh Muhurat, Moonrise Timings, Puja Vidhi and Significance of Auspicious Day. 
Sankashti Chaturthi is believed to be a good day to begin new projects or auspicious events. Devotees enjoy celebrating this day by preparing special prasad like modak and laddu that is said to be a favourite of Ganesh Ji. Devotees flood well-known Ganapati temples like Siddhivinayak, Ashtavinayak temples, etc and offer their prayers to this loving and giving God. According to mythology, Lord Ganesha is said to grant the wishes of the true devotees, and this is the reason that many observe stringent Sankashti Chaturthi fasts and only eat once in the entire day, to offer their prayers to Lord Ganesha.
While fasting on all Sankashti Chaturthi is a monthly ritual, the Magha Sankashti Chaturthi fast is said to be extremely auspicious. The Sankashti Chaturthi fast is broken after performing the Sankashta Ganapathi pooja. On this day, people also pray to Lord Ganesha by singing Ganpati aartis, reciting Ganesh Mantras and more. As we prepare to celebrate this auspicious monthly observance, here are some Sankashti Chaturthi special images and wallpapers, Chaturthi wishes and messages, Ganapati WhatsApp Stickers and Facebook Status Pictures to share with your friends and family.
WhatsApp Message Reads: "Ganapati ji ka sar pe haath ho, Hamesha unka saath ho, Khushiyon ka ho basera, Karen shuruaat bappa ke gunagaan se Mangal phir har kaam ho. Sankashti chaturthi ki shubhakamanaen"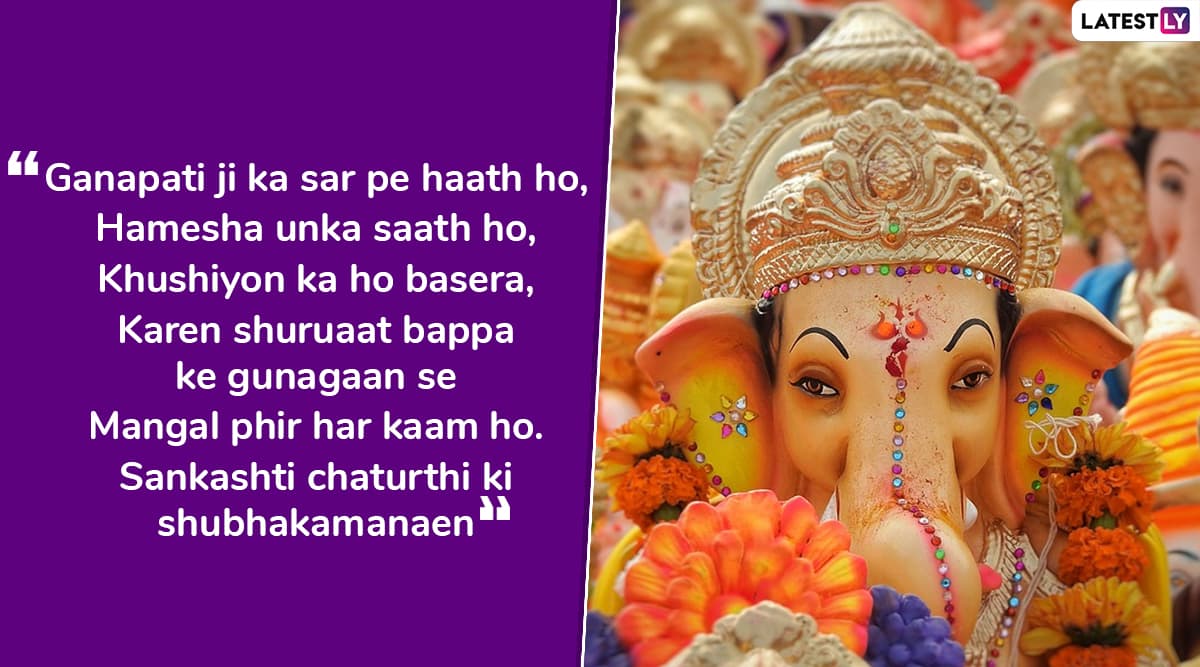 WhatsApp Message Reads: "Ganesh ji ka roop niraala hai, Chehara bhi kitana bhola bhaala hai, Jise bhi aati hai koi musibat, Use inhi ne to sambhaala hai,
Jay shree ganesha, Sankashti chaturthi ki shubhakaamanaen"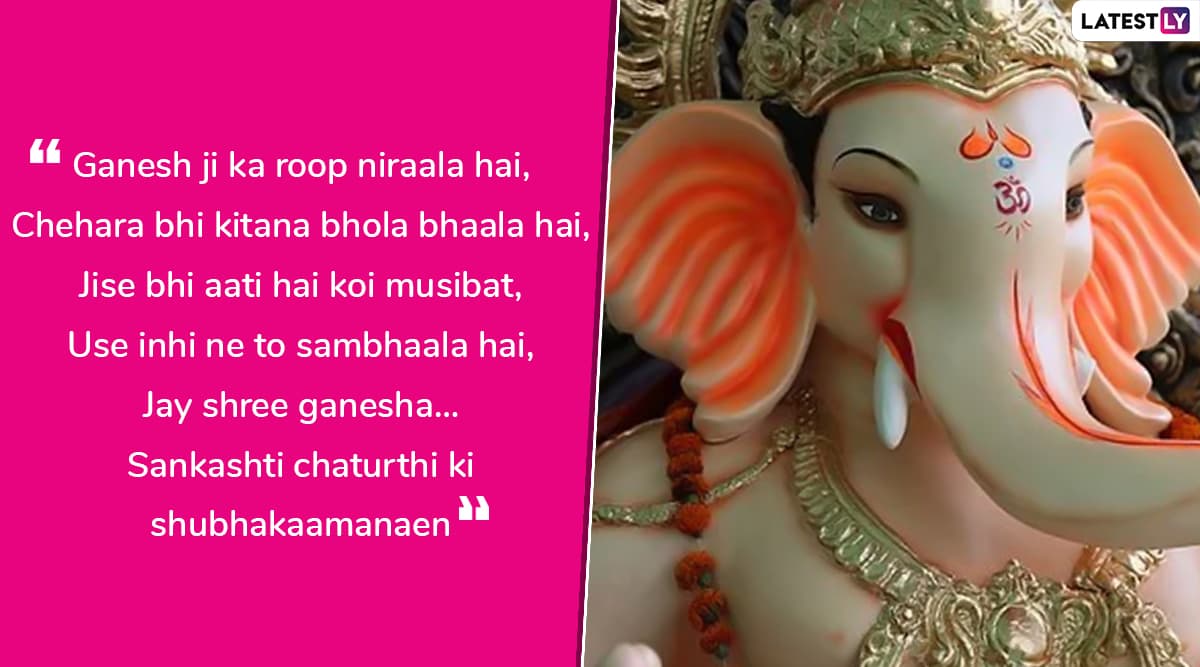 WhatsApp Message Reads: "Kar do hamaare jeevan se, Dukh dardo ka naash, Chintaaman kar do kripa, Purn kar do sab kaaj, Happy sankashti chaturthi"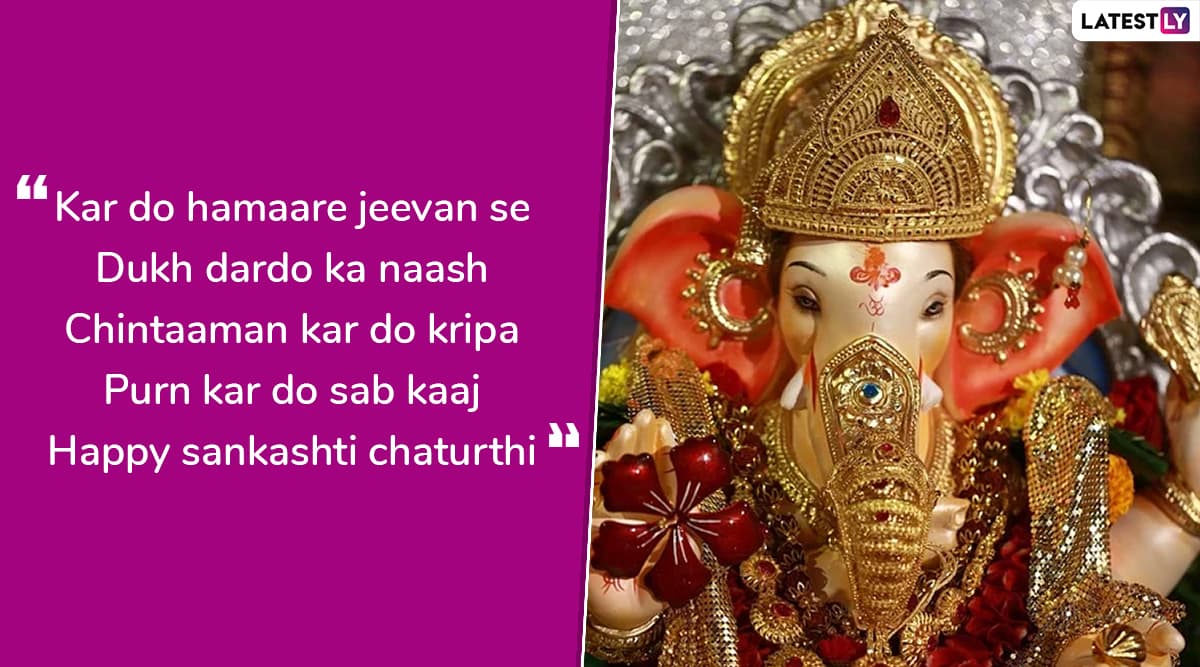 WhatsApp Message Reads: "Dharati par baarish ki boonde barase, Aap ke upar apanon ka pyaar barase, Ganeshaji se bas yahi dua hai, Aap khushi ke lie nahin, Khushi aap ke lie tarase, Sankashti chaturthi ki shubhakaamanaen"
We hope that these wishes and messages add to your celebration of this month's Sankashti Chaturthi. Magha Sankashti Chaturthi tithi beings at 07:46 PM on Nov 15, 2019, and will end at 07:15 PM on Nov 16, 2019. The Moonrise on Sankashti Day is at 07:48 PM. The auspicious Pooja needs to be conducted on this day. Here's hoping that you have a blessed Sankashti Chaturthi.