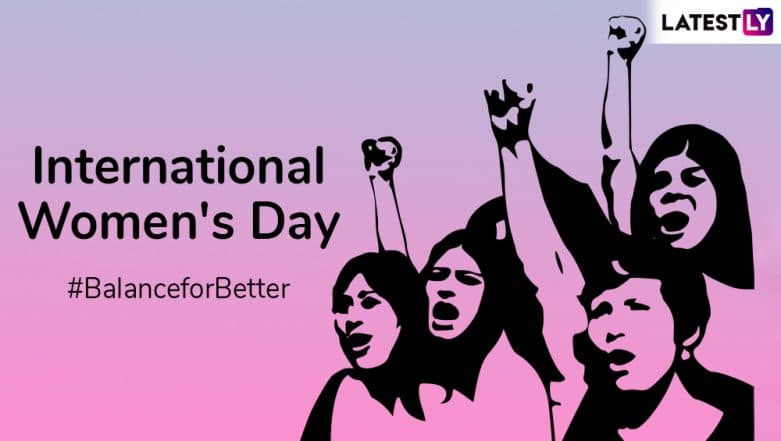 International Women's Day 2019 is in the offing. World over, the day is observed to celebrated womankind and all its social, political and economic achievements. The theme for Women's Day 2019 is #BalanceforBetter, that focuses on a gender-balanced, equitable society. The year has gone by has been quite eventful for women, especially in the light of #MeToo and #TimesUp movements. While Women's Day is an occasion to reflect on the achievements of women, it's hard not to think of things that we haven't conquered yet. Some still rubbish feminism in the 21st century saying, "Women these days have it all. What's there to fight about?" But even in 2019, despite wide-spread awareness, women have to face many obstacles, keeping us from the Utopic dream of gender equality. On International Women's Day 2019, let's take a look at all the challenges women are still to overcome.
1 Ending Sexism
Although there is heightened sensitivity today against sexism, patriarchal attitudes still prevail in areas such as politics, sports and show business.
Women in all fields have been fighting to shake off sexism from the cradle to the grave. Negative stereotypes about the female gender are still being propagated and women are written off as "dramatic", "emotional," "illogical" or "bossy." Such stereotypes profoundly hurt women. Nike and Serena Williams Say 'Dream Crazier' to Female Athletes in Epic Ad Ahead of Women's Day 2019.
2 Equal Pay
The gender pay gap is still one of the biggest challenges we haven't been able to overcome. Even in fields like show business where one's gender doesn't give one an undue advantage over the other, there's no concept of equal pay. Kerala Professor's Transgender Row: 8 Times 'Progressive' Kerala Let Women Down with Its Misogyny.
According to the latest Monster Salary Index, the current pay gap in India stands at 19 percent where the median gross hourly salary for men in India in 2018 was Rs 242.49, but for women, it was Rs 196.3.
3 Reproductive Rights
Women's bodies have been used as a battleground for politicians who dictate the rules. Reproductive rights are still denied to women in many parts of the world.  New York Passes Landmark Abortion Law That Allows Termination Even in Third Trimester if The Mother's Health is at Risk.
On the one hand, women are made to bear the burden of contraception and family planning, through birth control pills and tubectomy. And on the other, they are shamed for demanding legal and safe abortion.
4 Female Genital Mutilation
The horrific practice of female genital mutilation is still prevalent in many communities, including progressive ones like the Dawoodi Bohra Muslims.
According to WHO factsheet, more than 200 million girls and women alive today have had their genitalia mutilated in countries like Africa, the Middle East and Asia.  How Circumcision of Girls Affects Lives in The Long Run.
5 Women in Leadership Roles
Women leaders are known to be equitable, and legislatures that have a healthy female representation tend to support health, education and social welfare instead of defence spending, according to research.
We live in a world of Angela Merkel and Hillary Clinton, but women in leadership roles are too few and far between. According to the United Nations' Global Education Monitoring Report, gender equality persists in leadership positions everywhere in fields like politics and education.
6 Ending Violence Against Women
There's no respite from sexual violence even in 2019. It's been a little over six years since the infamous Nirbhaya episode and the awakening that followed, but women continue to be hunted down, raped, killed and disposed of like trash.
The #MeToo wave of 2018 further laid bare how deep the rot of abuse ran. Domestic violence and rape are downplayed and even normalised by society, impeding women's efforts to end them.
7 Ending Internalised Misogyny
Perhaps the biggest challenge for any woman today is the lack of support from her kind. Women have been the biggest drivers of patriarchy.
Oddly, a good section of women still chose to adhere to the narrow-minded rules despite financial and social empowerment. By shaming rape victims and doubting survivor stories, women are furthering the narrative patriarchy wants to set. This deep internalised hatred and mistrust of their own kind will set womankind back by centuries.