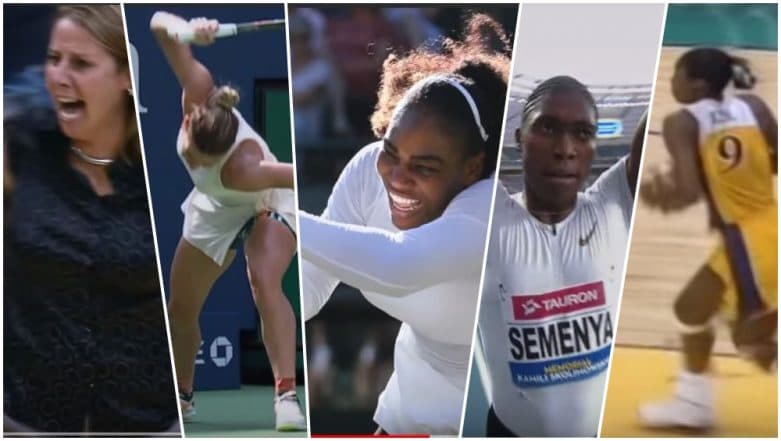 It's difficult being a woman in a field that is deemed masculine by society. In sports, which brags of expending fairness, female athletes are unfairly judged and are often subjected to double standards. While it goes easy on men for being ambitious, passionate and sometimes a pain-in-the-neck, women are labelled as "dramatic,", "emotional" and sometimes, even "crazy" for showing the same traits. Nike exposes these double standards through their latest ad dedicated to women who've been called crazy before. The ad titled "Dream Crazier" builds on Nike's 2018 ad "Dream Crazy", except this time, it focuses on sexism in sports. In the one-and-a-half-minute film, tennis great Serena Williams lends her voice to this epic ad, asking women to "show what crazy can do!" if they are ever criticised.
Watch the full Nike 'Dream Crazier' ad:
The video references various instances in the history of sports where women were called names for being true to themselves.
     If we wanna play against men, we are nuts,

If we dream of equal opportunity, delusional,

When we stand for something, we are unhinged,

When we are too good, there is something wrong with us,

And if we get angry, we are hysterical, irrational or just being crazy…
Williams herself has been at the receiving end of some of the harshest criticisms, making her the best person to lend voice to the ad film. Throughout her career, her expressions of passion and anger have been met with a disproportionate amount of criticism. Her male contemporaries like Roger Federer have been treated with kid gloves in comparison for the same behaviour. Why IAAF's Sexist Policy on 'Femaleness' and Hyperandrogenism Is Unfair to Deserving Female Athletes.
In the recent past, Serena Williams was chastised for her outburst at umpire Carlos Ramos at the US Open after she lost to Japan's Naomi Osaka. But many like the Women's Tennis Association rallied behind her, calling out the inherent misogyny in the way Williams was treated. AB de Villiers takes a Sly Dig at Serena Williams, Congratulates 2019 Australian Open Winner Naomi Osaka in a Cryptic Tweet.
The video also features "crazy" women of sports whose moments of craziness paved the way for others. These include gymnast Simone Biles, Olympic snowboarder Chloe Kim, WNBA player Lisa Leslie, assistant coach for San Antonio Spurs of NBA Becky Hammon, fencer Ibtihaj Muhammad who famously wore a hijab during performances, middle-distance runner Caster Semenya and Williams herself.