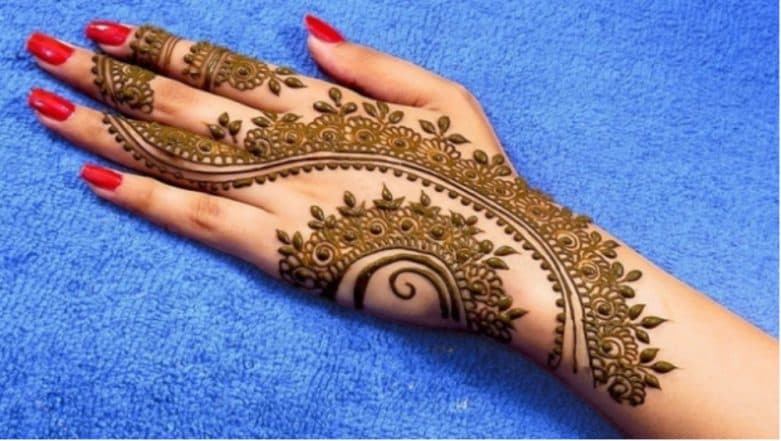 The beautiful festival of Hariyali Teej, also known as Shravan Teej is almost here. And one compulsory ritual followed by married Hindu women celebrating Hariyali Teej is applying beautiful mehndi designs and henna patterns on hands and feet. It is believed richer is the colour of one's mehndi, more is love between a couple. Applying mehndi (also written as Mehandi) on hands and feet have become a must ritual. It is believed the red colour signifies good luck and lots of love. So, women are obviously in search for most beautiful mehndi designs for Hariyali Teej 2019 that will be celebrated on August 3 (Saturday). In this article, we present you new and easy Mehandi patterns, latest Henna mehndi designs for Teej along with pictures and video tutorials. Hariyali Teej 2019 Date: Significance, Celebrations and Traditions Related to the Auspicious Sawan Festival.
There are many types of Teej and the one celebrated during Shraavana is called Hariyali Teej, also called Shravan Teej. As is the case with most of Hindu festivities for women, mehndi or henna plays an integral role in the celebrations. Mehandi was introduced to India in the 15th century by Mughals. It holds a major cultural significance, especially in Hindu and Muslim households. The love and excitement among girls and women of all ages for getting mehndi applied on their palms are too beautiful. And when a festival such as Teej arrives, ladies make sure to get their hands adorned with latest henna patterns. Hariyali Teej 2019 Decor Ideas: Floral Swings, Theme Parties and Game Ideas to Celebrate the Auspicious Day (Watch Videos).
There are several mehndi designs you can choose from this Hariyali Teej celebrations. Arabic Mehndi Designs are everyone's favourite. They consist of lines, beautiful flowers, leaves, dots, and mostly filled patterns. Then you have Indian Mehndi Designs that will have motifs of peacocks, flowers and fine intricate designs. Moroccan Mehndi Design is also one type that is gaining a lot of love from ladies as it leans towards geometric designs. You would not find your typical flowers and leaves but still very, very beautiful. Let's check out some of the mehndi designs you can get on this Hariyali Teej. Hariyali Teej 2019 Tithi And Puja Vidhi: Know The Vrat Katha And Significance of This Shravan Festival.
Mehandi Designs For Newlywed This Hariyali Teej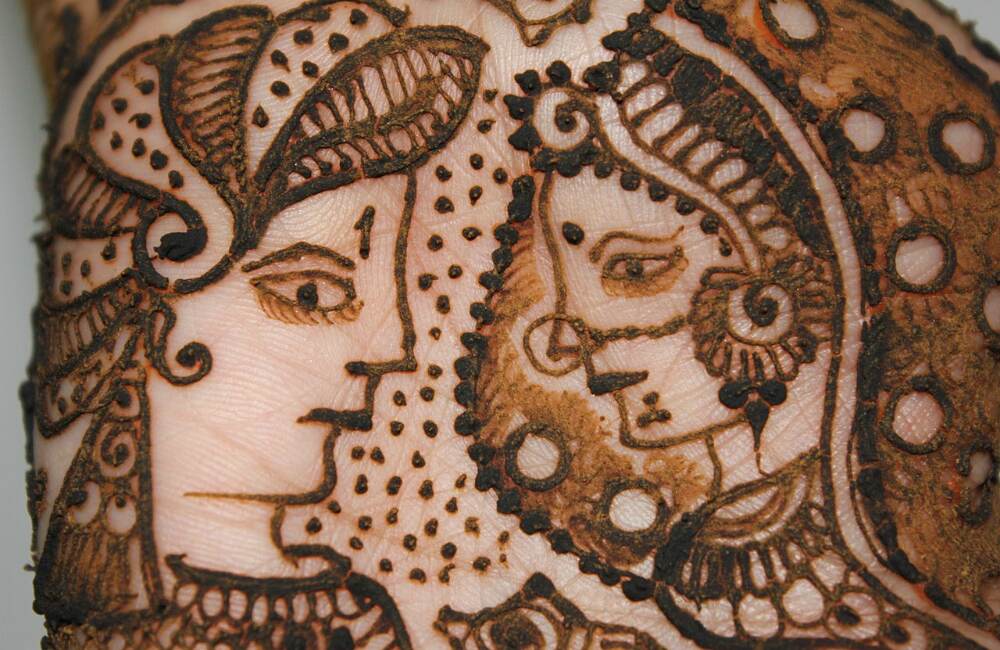 Easy Mehndi Design for Hariyali Teej
Beautiful Henna Mehandi Design For Hariyali Teej
Latest Mehndi Designs For Teej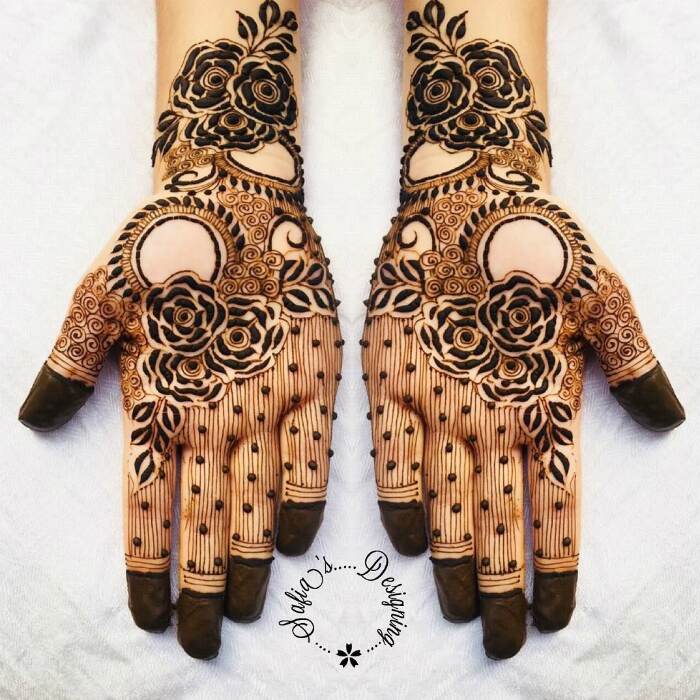 Mehandi Designs For Back Side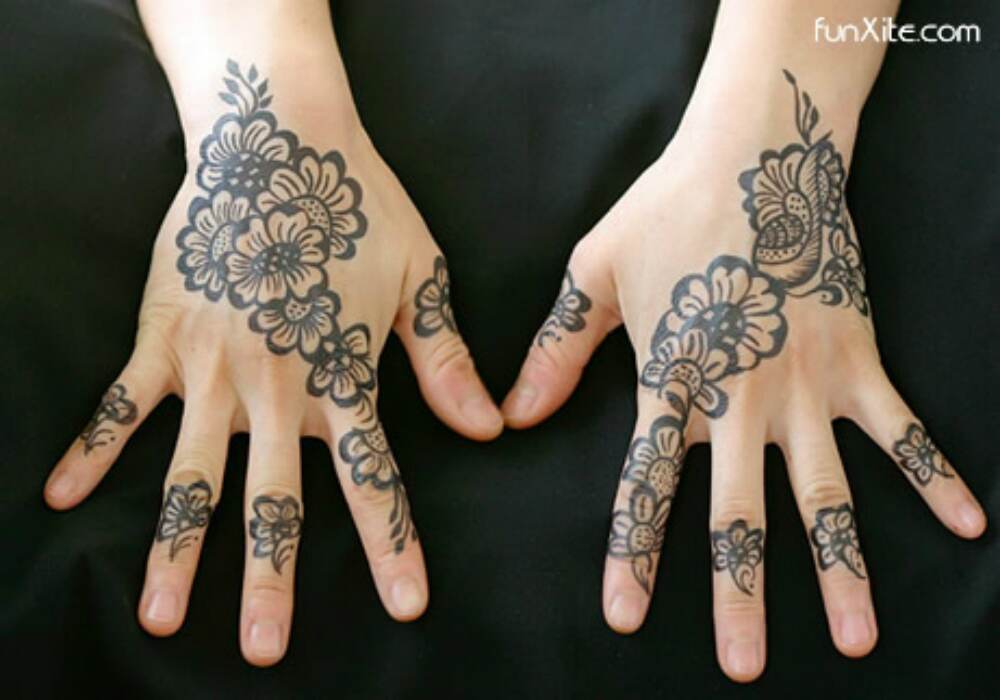 Indian Mehndi Design for Teej
Now, there are many ways of applying mehndi. The old school way, also the most traditional way is to make a paste of henna (Mehandi) leaves and apply. However, it being a laborious task, women depend on skilled mehndi artists to beautifully make exquisite designs. One can apply themselves or to women in family or friends with mehndi cones easily available. Also, you do not have to worry about designs to replicate, as we have already shared so many pictures and videos with you. We wish all the ladies a very Happy Hariyali Teej 2019.