Memorial Day 2019 is marked on May 27 this year. It is a day observed in America to honour the servicemen and servicewomen who have lost their lives in the line of military duty. The day is observed on the last Monday of May every year. All countrymen pay their respects to the members of US military forces. People also exchange inspiring Memorial Day sayings and quotes with their friends, family and commemorate the sacrifice of the brave souls. People also visit the cemeteries and memorials and offer their respects. On Memorial Day 2019, let us know more about the history and significance of this day. We also give you some Memorial day quotes which you can exchange on your social media or send to your friends and family over WhatsApp. American Soldier Watches His Baby's Birth on FaceTime Due to Delayed Flight, Video Goes Viral.
History and Significance of Memorial Day
The day was originally known as Decoration Day. The celebrations or rather the observance of this day began in the Civil War days. It became a federal holiday only in 1970. The Civil War in the United States began in 1861 and went on till 1865. It was among the deadliest wars that was fought on the American soil with over millions of soldiers killed. It was an incident which asked for the establishment of the country's national cemeteries.
Every following year, American civilians paid their tributes in various towns and cities to these soldiers who lost their lives. People visited the graves and decorated them with garlands and flowers. They prayed for peace. It began as a tradition that followed over the years. Americans Pay Tribute to Fallen War Heroes on Memorial Day.
Observances and Greetings of Memorial Day
Memorial Day's moment of reflection takes place at 3 pm local time across the nation. Some Americans also hold springtime tributes to the fallen soldiers. It also marks the unofficial beginning of summer so other than paying a tribute to the soldiers, some families also have family gatherings. Another important aspect of Memorial Day is, one should not use the word 'happy.' But they should thank and express gratitude for the lost soldiers and those who are in service of the country. One should reply with a simple "thank you" or "thank you for your service". Sometimes there are parades that take place and honour the military forces.
Memorial Day Quotes
We give you a collection of some quotes on Memorial Day which you can share on your social media or send as messages.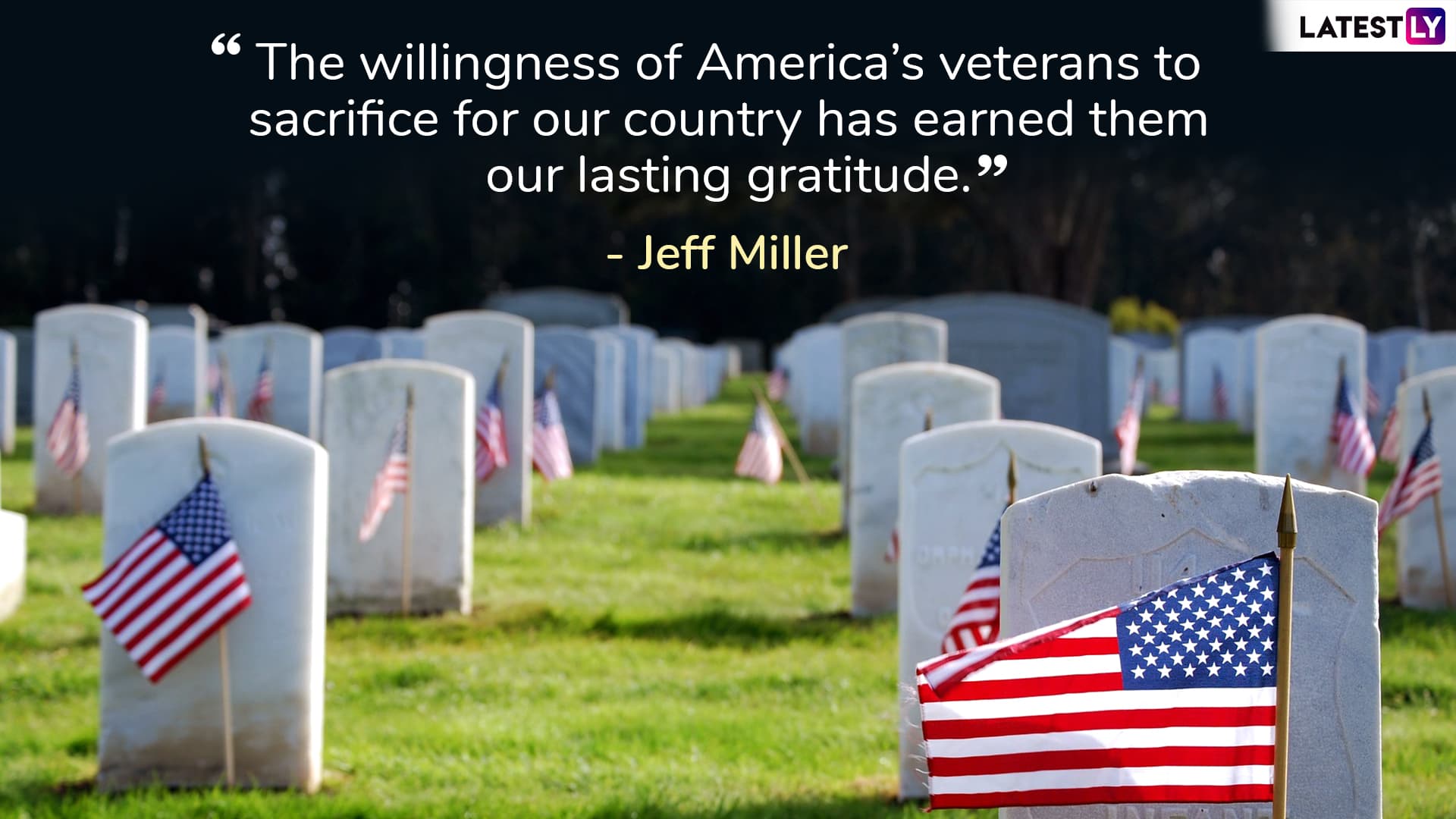 Message reads: "The willingness of America's veterans to sacrifice for our country has earned them our lasting gratitude." – Jeff Miller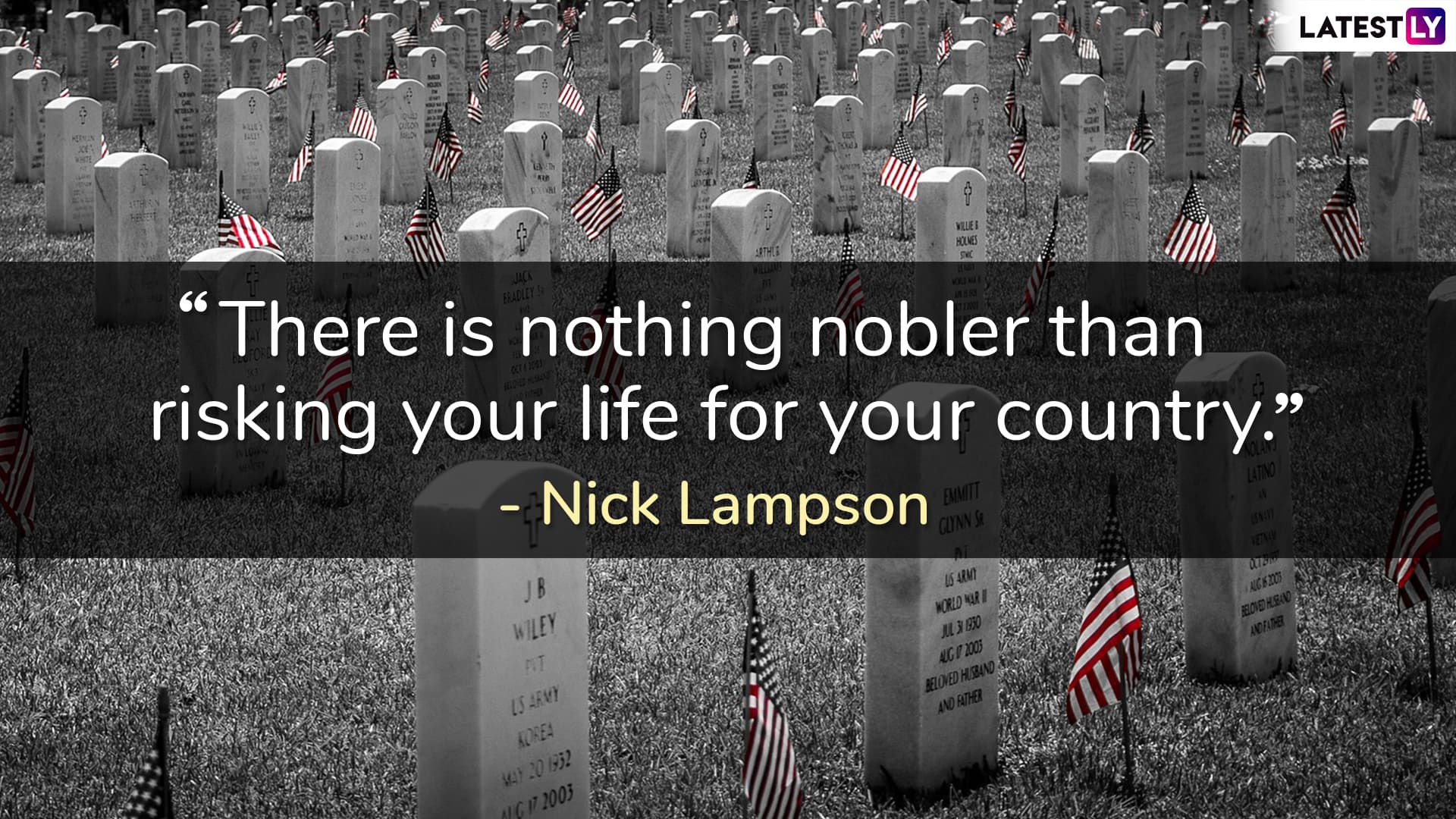 Message reads: "There is nothing nobler than risking your life for your country." -Nick Lampson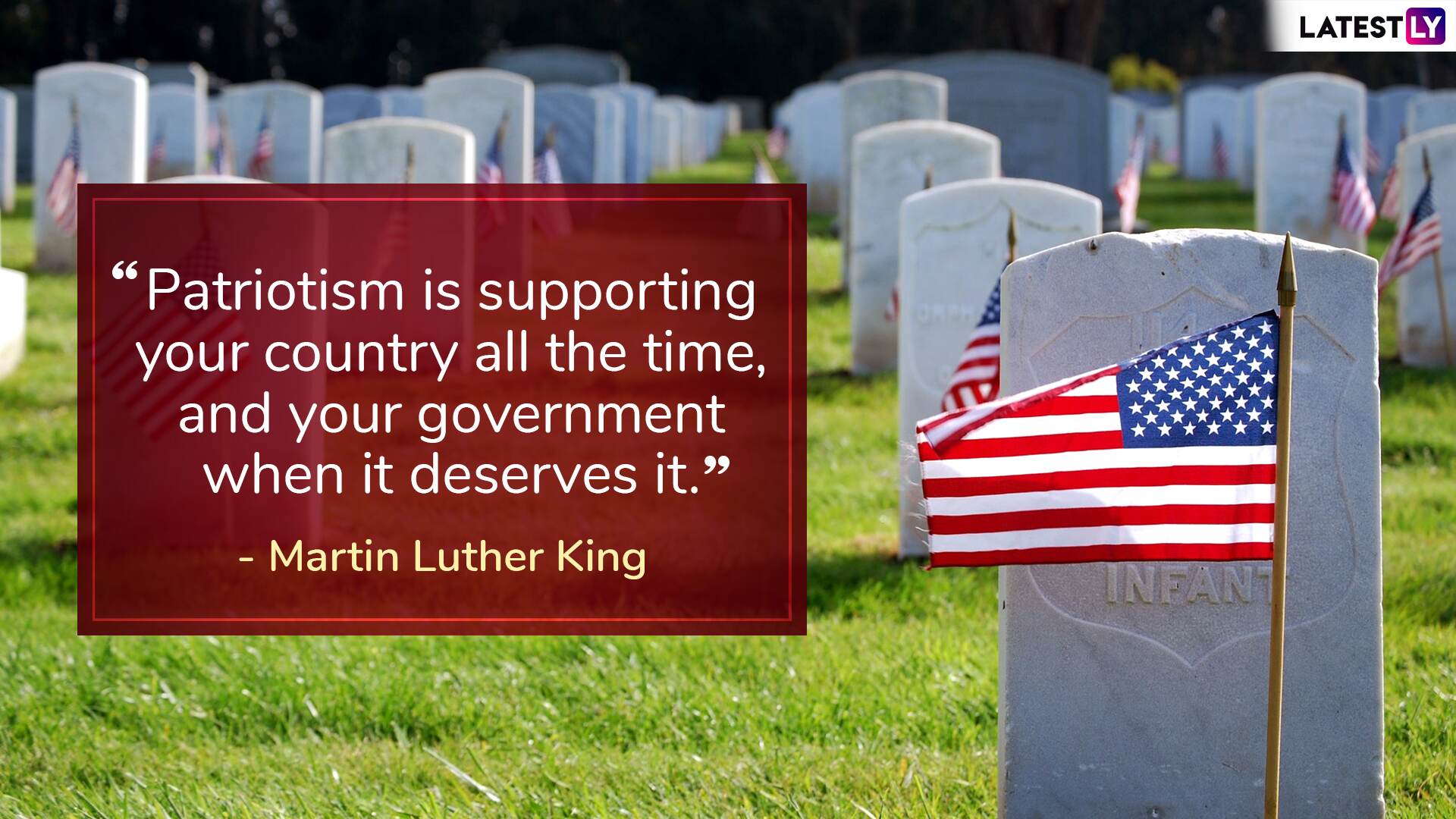 Message reads: "Patriotism is supporting your country all the time, and your government when it deserves it." - Martin Luther King
Message reads: "America without her soldiers would be like God without His angels." - John F. Kennedy.
Memorial day GIFS
We hope the above collection of Memorial Day quotes helps to send across your messages for the day. It is important to pay a tribute and also express gratitude to all those who have and continue to serve the country and protect it.