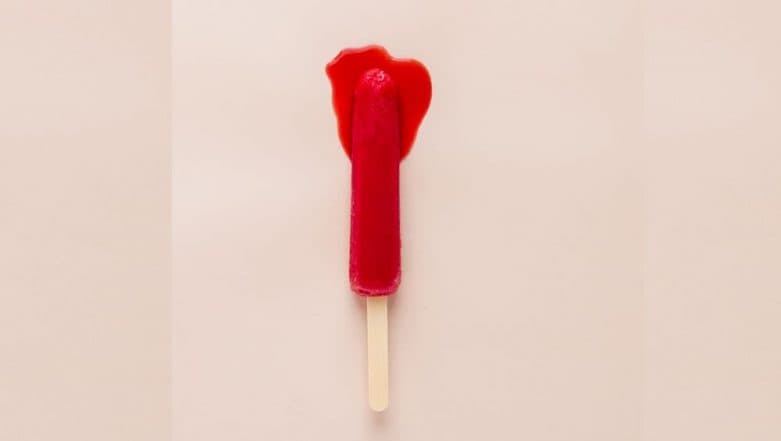 While there is no shortage of vaginal care products available in our country, not all are useful or necessary. A few years ago, vaginal hygiene products gained popularity, and gynaecologists always warned against any such fragranced products that claim to make your vagina "Cleaner." And now we have something that is called a menstrual drink that claims to help your body face the menstrual cramps well. How to Stop Period Cramps? 5 Mistakes That Are Making Them Worse During Your Menstruation.
However, while we don't know if these packaged beverages available for curbing menstrual cramps can help or not, it is always advisable to opt for more healthier, homemade food during your periods that aren't harsh on your tummy. Moreover, dieticians always advise opting for immunity boosting natural foods during periods.  This menstrual drink that calls itself &Me Drinks Starter Pack, Women's Health Drink - India's 1st Menstrual Drink + India's 1st Beauty Drink claims to help during periods by providing you with energy.
While you may want to decide for yourself if you want to opt for the drink, here are a few menstrual hygiene tips that you must keep in mind-
Timely Change Your Pads, Tampons, Menstrual Cup, etc.- One must Keep changing your sanitary pad every 6 hours. In the case of pads, wearing the same pad for more extended hours will only lead to urinary tract infection, skin rashes and other kinds of fungal infections and for tampons or menstrual cups, leaving them inside you for long may lead to TSS or Toxic Shock Syndrome.

Wash your vagina thoroughly- While changing your pad/tampons/ menstrual cups or going to pee make it a point to clean your vagina thoroughly with clean water. Clogs of blood and can be hidden in the labia that can further cause irritation and bad odour, if not cleaned well.

'Vaginal care products' are a myth- Especially during periods, refrain from using any kind of scented vaginal care products. Your vagina has a self-cleaning system that needs no soap or other types of vaginal-cleaning/odour killing products.

Panties and tights: Use a fresh pair of panties during periods, infact, you may want to keep two sections of underwears one for your periods and the other for regular days, however, clean the period panties well using a disinfectant for clothes or laundry sanitiser.
Infact, during menstruation take out time for yourself. Spend time doing things you like and take an adequate amount of rest during periods.