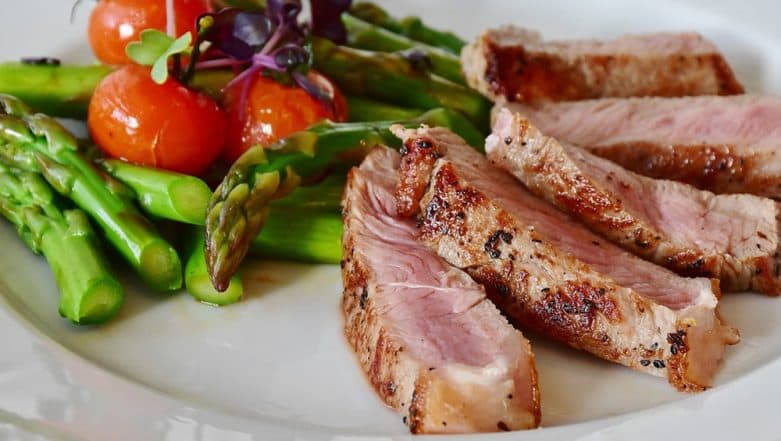 We have heard a lot about the keto diet and its benefits. Many people who go on the ketogenic diet are often surprised with its weight loss effects. You need to eat a high fat, moderate protein and low carb diet to see any changes. But it's a tedious job to plan a meal every day. While breakfasts are easy, (how hard is it to crack open two eggs?), lunches aren't quite. If you are tired of throwing up your hand in the air every day wondering what to cook, here are some easy keto lunch ideas.  Pros and Cons of Keto Diet: Brief Overview of Low Carb High Fat Ketogenic Food.
Keto diet is a meal plan high in fat, moderate in protein and low in carbs. When you drastically reduce your carbohydrate intake and increase fat in your daily diet, your body will enter a metabolic state known as ketosis. The body burns fat instead of carbs for energy.
As per the Standard Ketogenic Diet (SKD), you will have to eat 167gm of fat, 100gm of protein and 25gm of carbohydrates if you are eating 2000 calories in a day. Keto Breakfast Recipes: Ditch Expensive Restaurants! Quick and Easy Meals You Can DIY at Home If You Are on a Ketogenic Diet.
1.Boiled Chicken With Salad
Boiled chicken is high in protein, healthy fats and very low in carbs. Just 200gm of boiled chicken along with salads is a good combination of protein, fats and fibre and it can make for a very simple keto lunch.
As per the data of the United States Development of Agriculture (USDA), 100gm of boiled chicken leg contains 19gm protein, 14gm fat and 0.20gm carbohydrates.  Salads will help provide the body with essential fibre.
Lemon Pepper Chicken Recipe (Watch Video):
2. Fish Tikka or Steam Fish
Fish like salmon, tuna are high in omega 3 fatty acid and are great for the ketogenic diet. As per USDA data, 100gm of salmon fish contain almost 9gm of healthy fat along with 15gm protein, whereas 100gm of tuna includes only 2.86g carbohydrate, 4.29gm fat and 22gm protein.  You can have it grilled, steamed or boiled fish, but avoid having it deep-fried.
Ginger Sesame Glazed Salmon Recipe
3. Boiled Eggs With Asparagus
You could comfortably have two to three full boiled eggs for lunch along with asparagus. As per USDA data, one medium size egg of around 44gm contains 5.53gm proteins, 4.18gm fat and 0.32gm carbohydrate. Asparagus is low in calories and can do good justice to your diet if combined with eggs.
Eggs With Asparagus & Cheese
4. Grilled Cottage Cheese (Paneer)
Cottage cheese, which is known as paneer in India is another yummy option for lunch in Keto. As per USDA data, 100g of cottage cheese contains only 3.4g of carb.
Keto Chilli Paneer
5. Grilled Brinjal or Aubergine
Grilled aubergine or bringal is a versatile lunch option if you need to take a break from all the meat and cheese. If you love the veggie, try baingan ka bharta or baba ganoush for lunch. As per USDA data 100gm of brinjal only contain 6gm of carbs. This vegetable can be your perfect keto lunch.
Keto Baingan Bharta
Now that you have these keto lunch ideas, planning meals shouldn't be a problem. However, do remember to eat the required amount of fibre to avoid constipation associated with the keto diet.  Also, keep a check on your total calorie intake. For an overall healthy body also take out time for exercise.