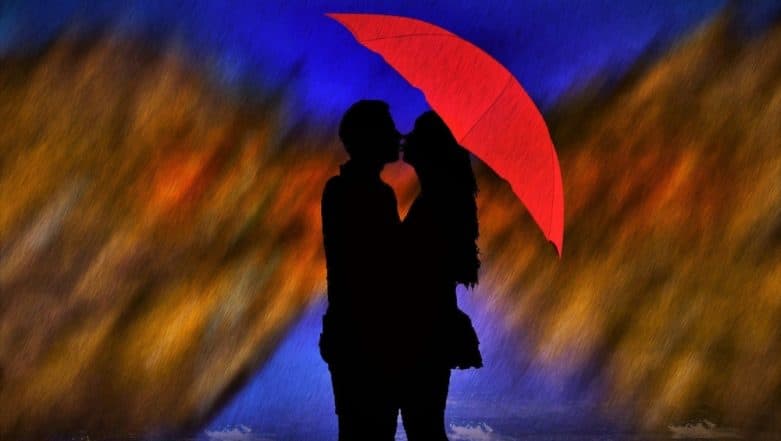 Just like our moods change with the transition from one season to another, so do our sex drives. Many experts say couples tend to have more sex during monsoons than other months, both based on desire, availability, and well, boredom (monsoon fever, anyone?). The crisp, breezy temperature of the monsoon makes for – not to be indelicate here – good intimacy weather. Chillier nights and (especially) grey, rainy days are amazing for super intimate, cuddly sex. You can wrap yourselves under a snugly blanket, press your bodies close together and create some spice of your own.
1 Netflix and Thrill
The best part about rainy weekends is to cuddle together with your significant other on the couch and binge on Netflix. You already cannot keep your hands off each other, so you might as well make the most of the moment by indulging in some hot sex. Simply lie on your side and get him to feel your back, then get into the spooning position and let the rest be history. Here's how many calories you burn when you have sex. 
2 Curl Up
When you are lazing in bed, simply face each other and go for a hug. Putting your legs on his hips, you can take the hug to a whole different direction. Move slowly as you kiss each other and feel damn lucky to experience heaven on earth. This can be the perfect combination of a hug and the sweetest love you will ever make.
3 The Dim Light Embrace
On a rainy day, put on the dim lights and transform your bed into a comfortable setting with silky sheets, soft pillows, and blankets. Lie with your face down on your love nest and let your partner come and snuggle you from behind. This will be the ideal position for him to kiss you freely and whisper sweet nothings in your ears.
4 The Bear Position
Allow your partner to get on top and wrap himself around you like a bear, while you lay in a foetal position. This will not only build intimacy but help you feel warm, protected, and comforted by the weight and security the position brings you. For your partner, they won't have to worry about being cold when it is raining outside, because they love cuddling you so much, it will heat them instantly. Also, perform these asanas to improve your libido. 
5 Easy-Access Quickie
If you don't want to undress to make actual sex possible, wearing baggy sweatpants that you don't have to pull down very far to allow access for your partner. While you are on a commercial break, climb on top of them and wrap your throw blanket around your waist and go for it. Quickies are ideal for the monsoons because you are both in the mood but want to make it comfortable and easy.
Now, get on it, you lovebirds!