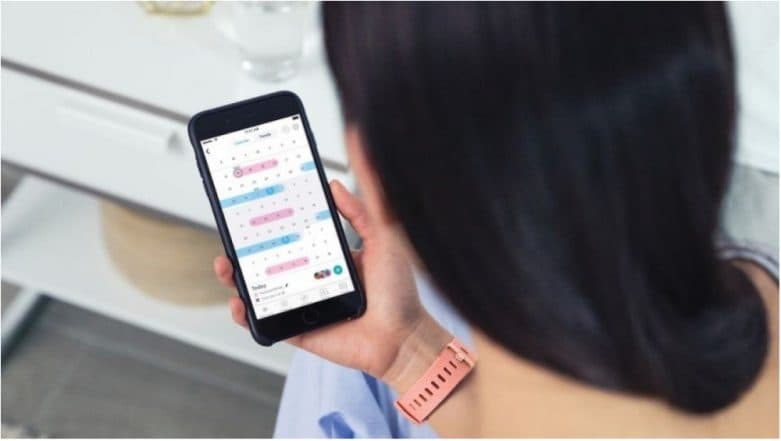 Ever struggled with knowing your exact period date or have found it difficult to maintain a scehdule? To ease all your worries, Fitbit announced its new female health tracking feature alongside the Versa at an event back in March. It is finally starting to roll out on the company's iOS and Windows apps, letting women track their menstrual cycle in the space they track their activity and sleep patterns. The new feature available through the Fitbit app adds female health tracking and is compatible with the company's first two smartwatches, the Versa and Ionic, making it possible to predict a period and keep track of fertility windows.
Fitbit will launch an update to its app allowing women who use the fitness devices to track their periods. Users can log their cycles; record symptoms and then receive alerts two days before and on the day their period is expected to start. The calendar used is colour-coded, so a pink circle would indicate a confirmed period while solid blue estimates a woman's fertile window. Although that integration won't work on all Fitbits, it's still available through the app. The update is available starting this week for iOS and Windows versions of the app and will arrive on Android later this month.
Women will be able to see how their menstrual cycle affects other health indicators like sleep, weight and food intake. When you opt for this service, you will see a new female health tracking box on the dashboard grid in the app. Tap to answer a few questions about the length of your cycle and last period and start logging. You can also register the intensity of your period, discharge consistency and other premenstrual symptoms like cramps, acne and breast tenderness. Fitbit claims that it takes about two cycles for the app to really get to know your cycle to make more accurate predict ions.
Earlier the Fitbit was criticised for producing a smartwatch that was too large for many wrists especially for potential female users. The new, smaller Versa addressed the issue with a smaller, more versatile design. If you are also a user of Versa or Ionic smartwatch, you'll now be able to respond to texts from your phone or other messaging services like WhatsApp and Facebook Messenger. Fitbit is not the first app to offer period tracking to women.