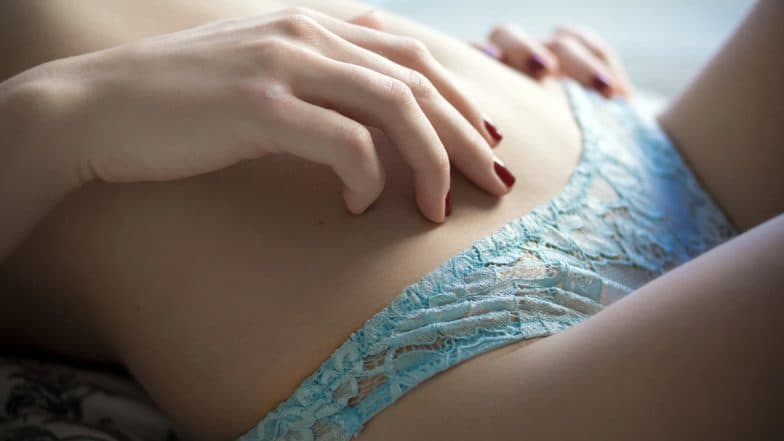 For those who are away from Twitter or basically living under a rock, 'No Nut November' is here and is taking the internet by storm. No Nut November is about not giving any fu%ks about sex or masturbation (pun intended). This internet challenge has men give up "busting a nut" or ejaculating whether via masturbation (fap) or intercourse for the whole of November. Now, this challenge does have some ground rules. No masturbation, no sex but you are allowed to have night falls and you do not get any strikes. However, while men and women online are making super funny memes and jokes about No Nut November, we sit and wonder what have women done to deserve this? If the intention of men observing No Nut November is linked to raising money for a positive cause like for the prostate cancer patients, go ahead! But for whatever other reason, why on earth would you do something like that? Well, if you are a woman whose man is observing No Nut November and are looking for ways to cope with your partner refraining from having sex, here's where your search ends:
Experiment With Sex Toys
Technology is really doing well in terms of sex toys. Go ahead and splurge on a nice sex toy that you can use while your man is refusing to have sex with you. Right from high-tech vibrators to small but powerful sex toys that can also double as jewellery and other commonly used items you can experiment with. There is a huge variety of sex toys to choose from. And if you do not want to spend, here are crazy household things people have used as vibrators for masturbation. The idea is to explore the world of sex toys, if you haven't already.
Masturbate
If you do not want to use sex toys, the classic fingering and rubbing the clitoris never gets old. Why use toys when your hands are enough? Many women like to take charge and use their hands, palms or fingers to masturbate. Explore masturbation further and see if you discover a new erogenous zone in your body. Many women orgasm better when they masturbate than while having penetrative sex. So make the best of No Nut November. And if you are new to the world of masturbation, follow these steps for a perfect orgasm that no one will tell you.
Porn
The XXX porn industry has really upped their game in the past decades, right from lesbian porn videos, to XXX MILF sex videos. There are interesting categories such as hentai, BDSM, man on man, role play and even fantasy sex videos. Get a Pornhub subscription if you don't already have one already and choose from a huge range of porn videos. Other popular sites include xnxx.com, naughtyamerica.com, etc.
Explore Your Fetishes
Have you ever explored your fetishes? You know there exist plenty of weird fetishes that people from around the world have. Have you ever thought you may have one? And if you have no idea about what fetishes are, well, No Nut November is the best time to explore. Fetishes are a response of sexual excitement to anything atypically sexual, people have a foot fetish or to some people watching other people have sex turns them on. From Mucous to Insects, 7 Bizzare Types of Sexual Fetishes That Exist in the World!
It is said that No Nut November is observed by men to show their will power and mental strength by not succumbing to sexual feelings. No Nut November leads to Destroy Dick December which is the exact opposite of the former. This joke challenge has guys masturbating excessively during the month of December to make up for No Nut November. So the rules are simple but can also be considered brutal. Men have to masturbate once on December 1, twice on December 2, and it continues until they masturbate 31 times on December 31. Yeah. This is 2019 for you people. Well, November is also popular for observing No Shave November aka Movember where men don't shave to increase awareness by embracing facial hair, which many cancer patients lose.