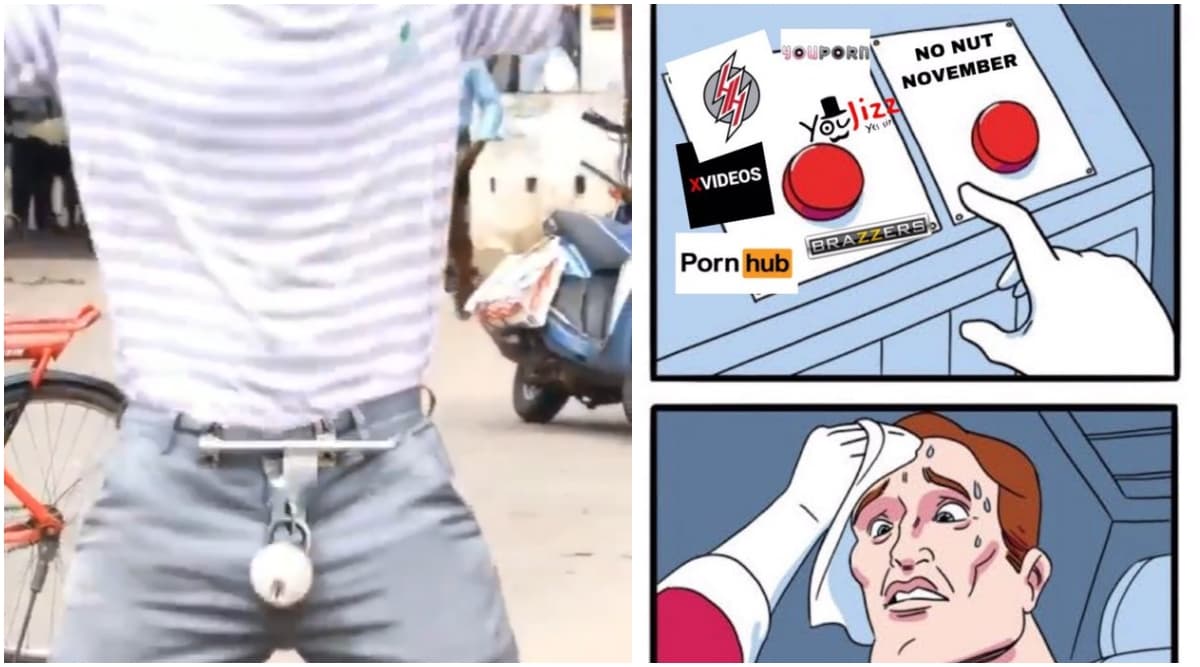 If you are constantly scrolling on social media then you must have come across the term No Nut November. Along with the No-Shave November initiative which runs for the entire month, there is also a No Nut November challenge that birthed on the internet. The idea is to stay away from horny thoughts, masturbation and sex for the entire month of November. And that may seem a bit too much for many, people on social media are already making jokes and hilarious memes on the same. All men who are participating in the No Nut November challenge can definitely relate to these jokes on no sex! #NoShaveNovember Begins With Funny Memes and Jokes Being Shared Online As People Get Ready to Embrace Their Facial Hair.
It is not clear who or what started this no ejaculation for a month challenge but some claim it is a display of willpower and strength of mind. There are even specific rules for following the challenge. Watching pornography is allowed but one must not ejaculate. While some of them do it is a challenge, for others it is a struggle. Funny memes and jokes on #NoNutNovember have started trending since yesterday. Check how netizens are preparing for a month-long of no nutting.
Lock Your Pants!
#NoNutNovember challenge accepted 🚶 pic.twitter.com/xQzWOsQxPt

— 🚶 (@Vip_Raghuvaran) November 1, 2019
Shoo Away!
It's the 1st day of #NoNutNovember and it's already not looking too good for me pic.twitter.com/UEYfGn33yS

— Milky Way (@ReallyMilkkyWay) November 1, 2019
Can You Survive?
Day 1 of #NoNutNovember is almost officially over. Only the strong will survive.

— No Nut November (@NONUTNOVEMBER) November 2, 2019
Tough Choice?
DON'T 👏🏾 LOSE 👏🏾 THE 👏🏾 BATTLE 👏🏾 #NoNutNovember

-Itlog 🥚 pic.twitter.com/FCaYAaEJqJ

— Rooster FW 🐓 || #NoNutNovember (@PManok51) November 1, 2019
Is This About World Peace?
Day 12 of #NoNutNovember and I have attained all knowledge and the truth behind world peace. pic.twitter.com/aaQFOhFFjD

— WE GO HIGH🗣💿 (@_kiddchance) November 12, 2018
Oops
Guys all throughout this month#NoNutNovember pic.twitter.com/MPhOJUiY4E

— Gemini♊Luv (@Ramos_Junyor) November 1, 2019
It is just been two days and there is an entire month to go, so looks like there will more funny memes pouring in the next few days. If you are among the ones participating, we wish you all the best.